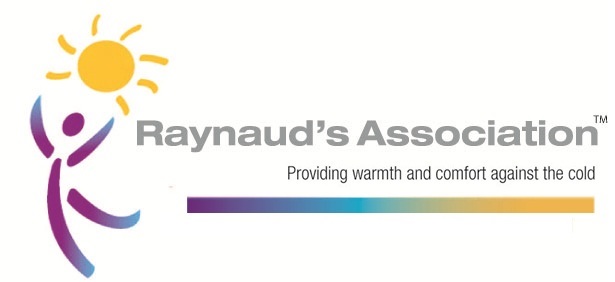 By Ronni Shulman
Do your fingertips and toes become numb and painful when you're cold or stressed? Do they actually turn colors—perhaps purplish blue, zombie white or bright red?
If you're like a staggering 15-30 million Americans – that's 5%-10% of the population – you may have a medical condition known as Raynaud's phenomenon (also known as Raynaud's syndrome or disease). And for reasons still unknown, the large majority of sufferers—90%—are women.
When Raynaud's "attacks" occur, the small blood vessels in the fingers, toes and other extremities go into spasms and reduce blood flow. Your extremities usually turn colors in response to the lack of oxygen to the digits.
You might be brushing it off, thinking you simply have "poor circulation," but it could be a sign of a serious medical condition. Lynn Wunderman, founder and chair of the Raynaud's Association (www.raynauds.org), says only one in ten sufferers seeks treatment. "It's important to consult your doctor because Raynaud's might indicate an underlying medical condition such as scleroderma, lupus, rheumatoid arthritis or another connective tissue disease. In that case, it's called secondary Raynaud's,' she says, 'and awareness may allow for earlier medical intervention."
That was the case for champion gymnast Kristle Lowell, a 28-year-old USA Gymnastics team winner of the world double-mini trampoline title. The Michigan woman earned the title "icy toes" from her teammates because of the elaborate routine she performs during every practice.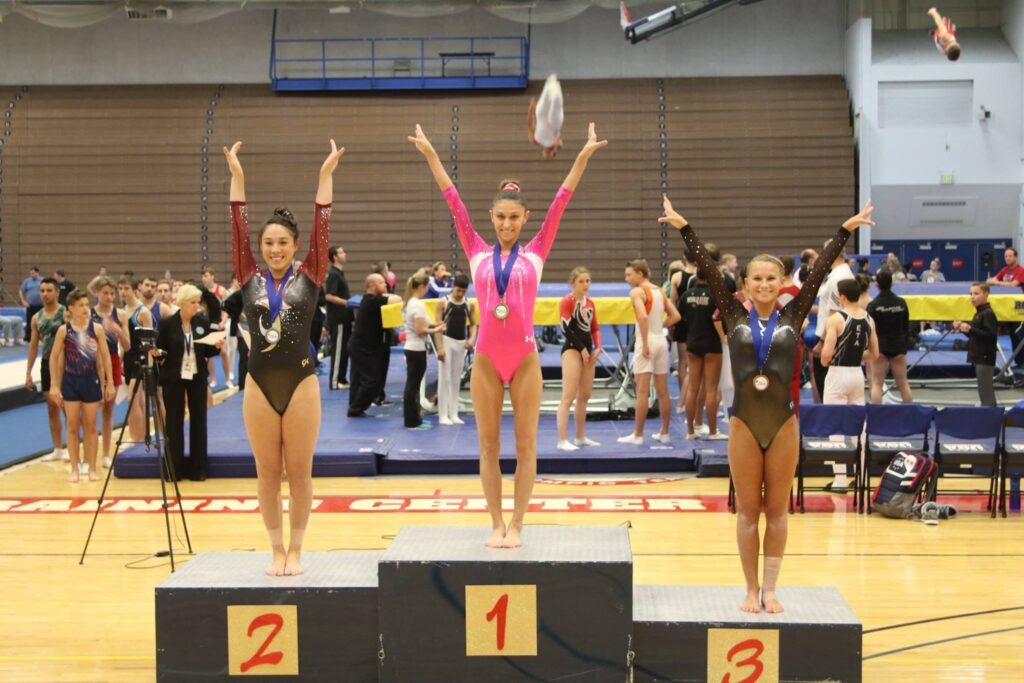 "All gyms are kept cold," Kristle says, "They're usually about 60 degrees." For a gymnast, numb feet can be dangerous. "If you can't use your toes to help you balance, you can fall off the trampoline and get seriously hurt."
Lowell copes by taking an extra hour before every practice to perform an elaborate routine to warm her body. She prepares by donning leggings, headbands and sleeved tops, with strategically placed heat packs. Special trampoline shoes constructed of thin nylon provide some warmth without sacrificing flexibility in her toes. "I run and then do a series of back-flips over and over to get the blood moving into my feet," she says. But when she trains, she must have bare feet and leotards, no sweaters or legwarmers.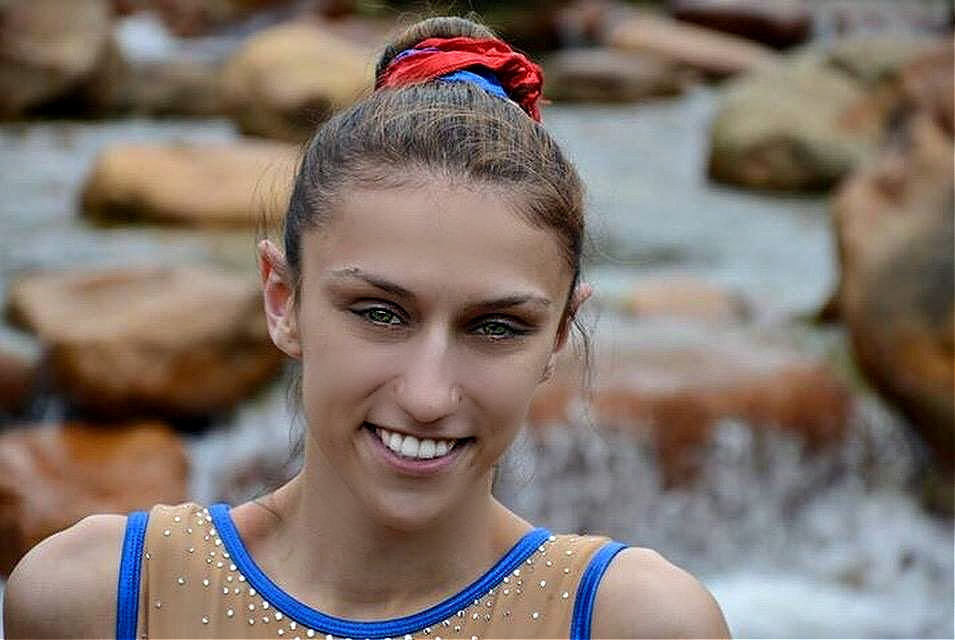 Some of her coaches told Lowell the reason she's cold is because she's too thin, or because she doesn't train hard enough. "They told me to 'suck it up' and just work through it. They said my problem is that I'm too skinny." Lowell eats six meals a day but weighs barely 100 pounds.
Unlike the 90% of Raynaud's sufferers who don't seek treatment for the disorder, Kristle was diagnosed at age 13 by a doctor who felt her cold hands. Although blood tests showed she had a positive ANA (anti-nuclear antibody), a marker for an inflammatory rheumatic disorder, no underlying condition was observed. Her initial diagnosis was "primary" Raynaud's.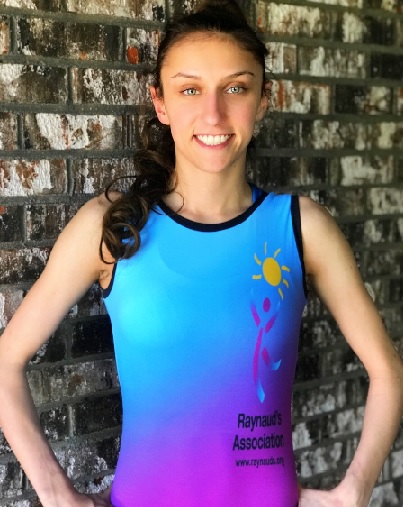 Sometimes it can take years for the cause to be determined, says the Raynaud's Association's Lynn Wunderman. For Kristle, that occurred in 2013, when she was examined by rheumatologist Dr. Robert Katz, Professor of Medicine at Rush Medical College and Northwestern University's Feinberg School of Medicine, Chicago. Kristle recalls, "I was showing off my flexibility when Dr. Katz jumped up and said, 'Finally we have a diagnosis!'"
The diagnosis was Ehlers-Danlos Syndrome (EDS), a cluster of connective tissue disorders that commonly leads to hyper-extensible joints (joints that move in greater amounts than expected). Raynaud's phenomenon can be a byproduct of EDS.
Another Raynaud's sufferer, in an even colder climate, is Nicole Edwards. "I live in Canada's Yukon Territory," she says. "I've heard doctors say Raynaud's patients should avoid the cold, but that's not an option for me!"
The 49-year-old professional singer/songwriter/recording artist has dealt with Raynaud's for nearly 20 years, a secondary symptom of her scleroderma. "I get very painful ulcers on my fingertips. It feels like someone slammed a car door on them," she says. Nonetheless, Nicole manages to perform in venues where the temperature can be quite cold.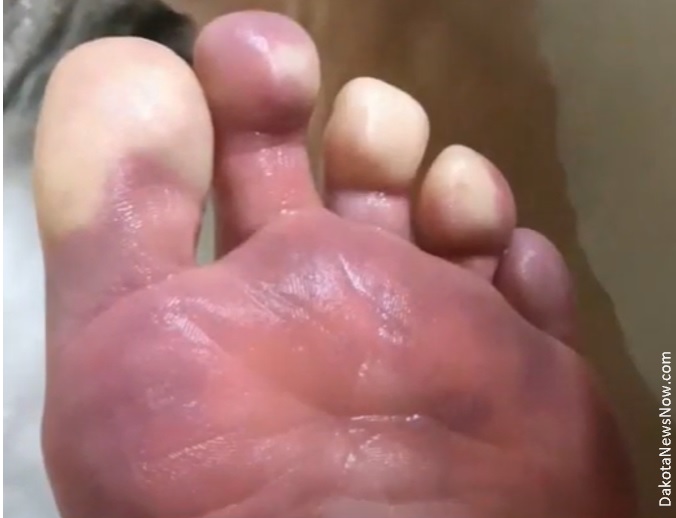 Her humor and resolve are displayed in a song she wrote at the behest of the Raynaud's Association: The Raynaud's Blues (available on iTunes). A ringtone of the song is one of the popular items in the Raynaud's Association's online store.
The Association's website includes a vast trove of support strategies and information that have been vetted by some of the nation's top rheumatologists and Raynaud's specialists. The only national 501(c)3 charity devoted exclusively to Raynaud's, the organization is passionate about helping those with the disorder—and largely because all board members have it themselves. All are volunteers. Its founder, Lynn Wunderman, knew the pain and confusion of the condition at an early age. "I grew up cold much of the time.I couldn't wear the strappy little dresses or cute sandals my friends wore without being in pain.As I got older, the pain in my feet on cold days was unbearable."
In her mid-30's, with toes so painful she couldn't wear shoes, Lynn went to the emergency room, and the doctor had no idea what was wrong.Her internist was unsupportive, telling her to wear support hose because her problem was just poor circulation.Putting her (cold) foot down, she told the doctor, "This isn't normal, and I'm not leaving your office until either you tell me what's wrong or can send me to someone who will."
Her passion to find answers has been relentless, culminating in the launch of the Raynaud's Association. As a successful former Direct Marketing executive and entrepreneur, Lynn parlayed her passion and skill into helping sufferers cope with their situation, including acomprehensive website and guide, answers to frequently asked questions, a quarterly newsletter, blog, and a marketplace of products that offer warmth and comfort to those living with Raynaud's.
"Everyone's fingers and toes get numb when the weather is freezing,' says Lynn, 'but Raynaud's is an extreme reaction."
For most sufferers, she says, Raynaud's isn't serious but that doesn't mean it shouldn't be taken seriously.
To take a quiz to determine if you might have Raynaud's, check out https://interactive.multivu.com/raynauds-quiz
Photos courtesy of Ronni Shulman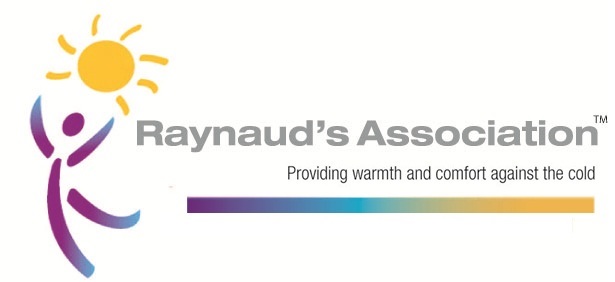 XOXO