The leaves are starting to fall, and the trees are beginning to change color. You look around and think what a beautiful Earth we live on; well, little do you realize, Earth is being destroyed. From multiple landfills to oceans filling up with trash, our wildlife and land are at significant risk. Here are simple steps you can take at home to protect our planet. 
It is blatantly obvious that we, as humans, have done our fair share of damage to the world. If you don't believe me, book your next trip to Manhattan, New York, and take a look at the clock that faces Union Square. What once was a device that told the hours and minutes throughout the day is now used to countdown the time we have left to make a change to the planet before global warming becomes irreversible.
You may think that one human alone can't make a difference and that the real change needs to happen with the massive, worldwide corporations. Well, if you believe that you couldn't be more wrong. Here is a list of possible changes you can make to become a little more sustainable in your own life.
---
#1 Plant a Garden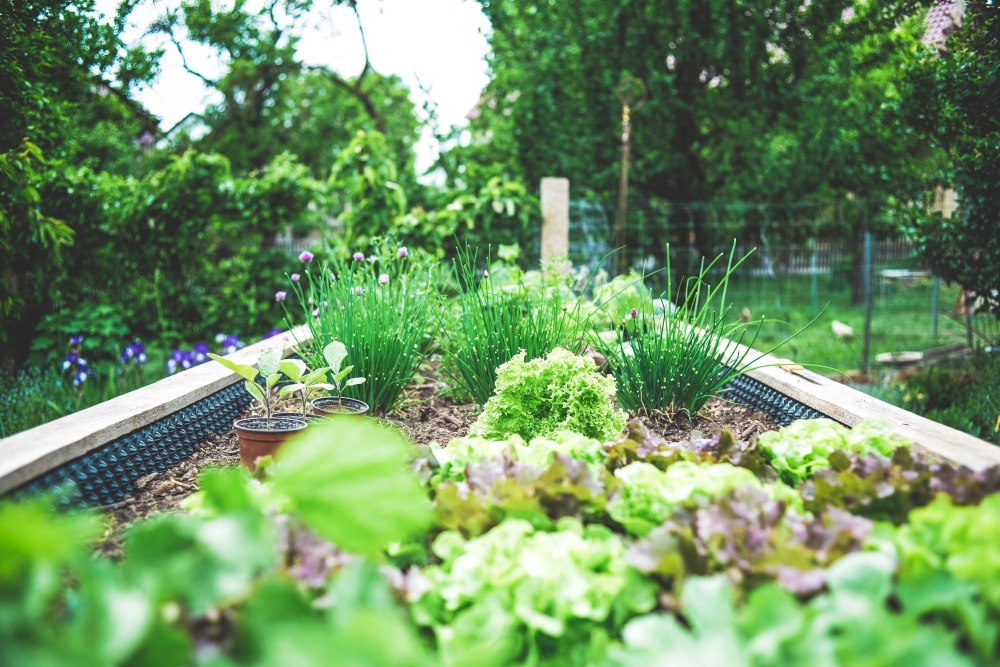 When quarantine began earlier this year, it felt as if everyone, myself included, went a little stir crazy being locked up at home. I spent weeks flipping through the same magazines and watching television. After binging nearly every show on Netflix, I knew I needed to find a new hobby. What better hobby is there than planting? Not only is it satisfying to watch your plant grow, but it can also produce fantastic food sources.
A few of my favorites to grow in my garden are cucumbers, lettuce, mint, and strawberries. Depending on the climate you live in and the current season, you can find many plants to grow right from the comfort of your own home. The best part? You're saving yourself money, a trip to the store, and the planet.
#2 Turn Off Your Water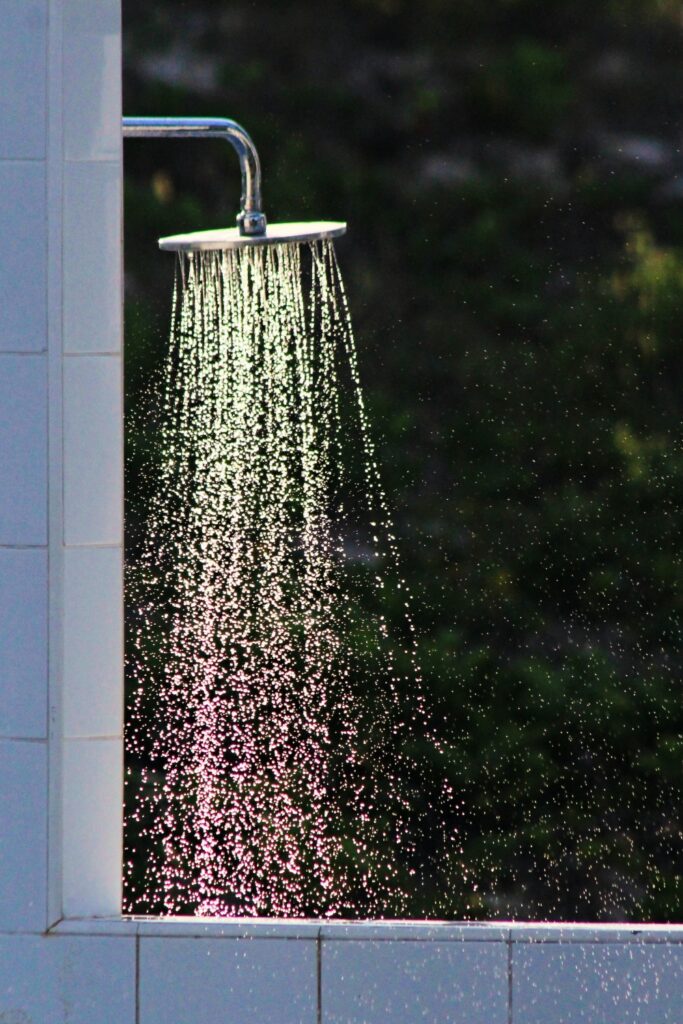 On average, an American family wastes hundreds of gallons of water per day. Think about it, how much time are you spending in the shower on average? Do you leave the faucet running when you brush your teeth? Often, we don't consider these things, but typically, we waste a lot of water each day without even realizing it.
It is essential to start paying attention to your habits. If you take 30-minute showers daily, try to lessen it by a few minutes each day. You will be surprised to find out that you can become spotless in less than 10 minutes.
#3 No More Plastic Bags and Bottles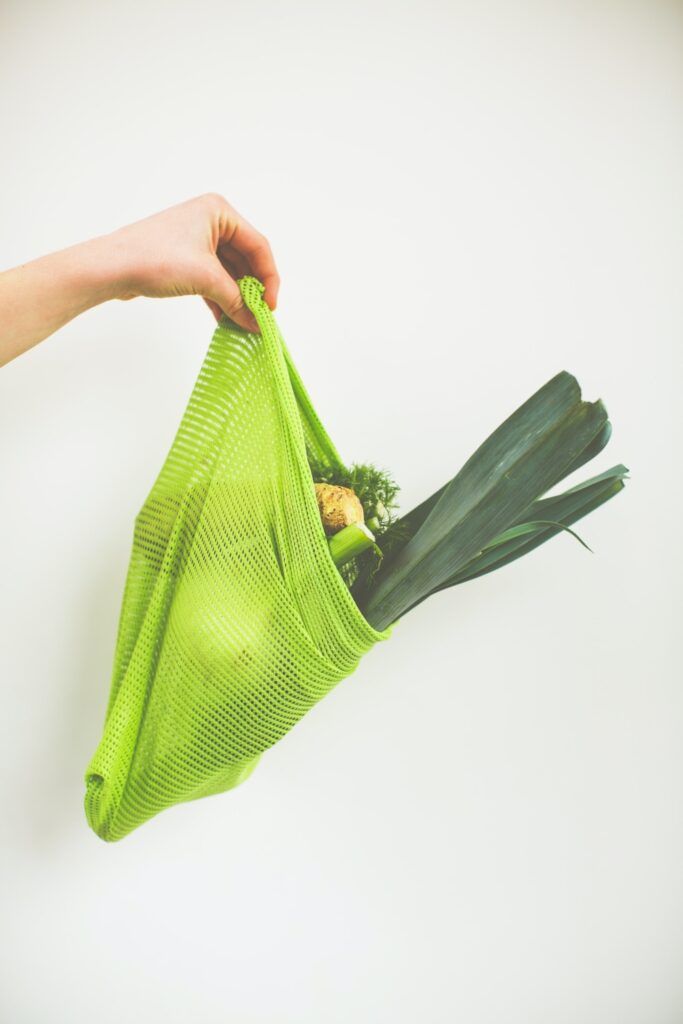 The amount of plastic bags we use when grocery shopping or packing a to-go lunch is horrible for our health and wildlife, and nature. I'll be the first to admit that plastic bags are convenient. I used them nearly every day as a child. However, now that companies and individuals are becoming more eco-friendly, there are many more sustainable and durable options.
Not only do some local stores sell reusable bags such asT.J. Maxxand Aldi, but there are also many different purchasing options online atAmazon. If you're searching for other options and want something a little more customizable, there are tons of how-to websites available to give you a step-by-step tutorial on how to create your reusable bag. Before you say that's too much work, think again. It's 2020; we have nothing but free time.
Three words: plastic water bottles. How is this still a "thing" people use? I love having a water bottle; I can continuously fill up and reuse. Maybe it's because these water bottles come in all sizes and designs, or perhaps it's because I'm bringing forth my inner green thumb; either way, I'm never turning back.
#4 Shop Local Foods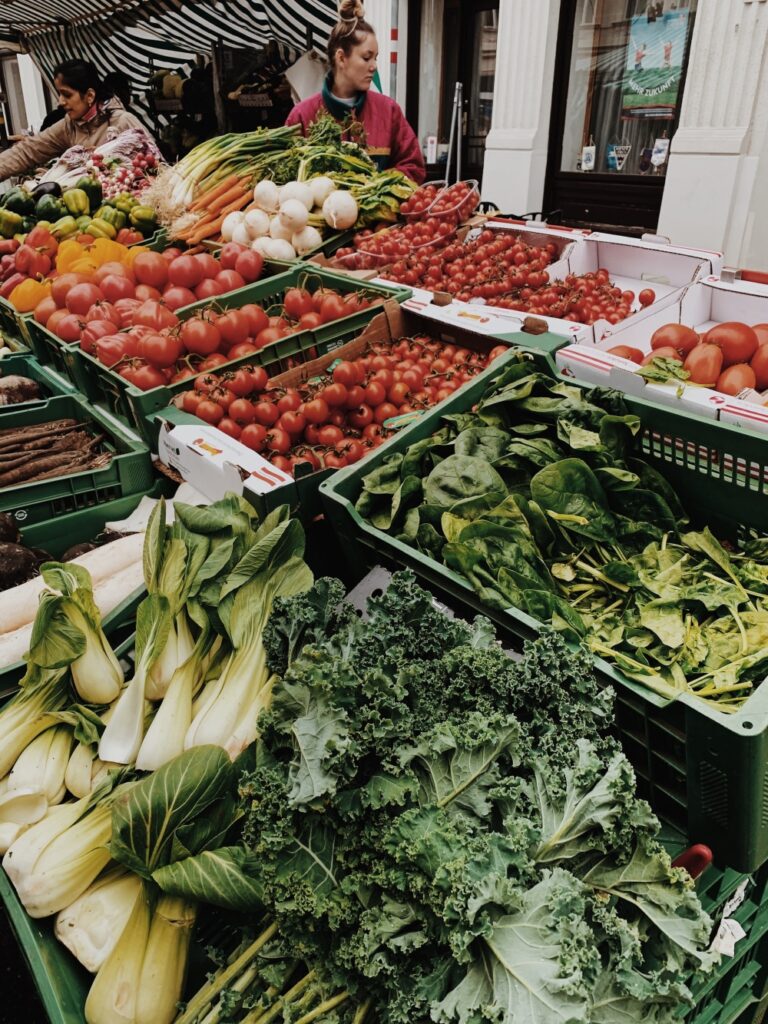 It's football season, and you have some family come over to watch the game. We all know it's not truly a game day party if there isn't a feast prepared. Just your luck, you're in charge of planning and preparing everyone's favorite dishes. As you're walking down the aisles of Walmart, you pick up some lettuce and tomatoes for your taco dip recipe. Once you return home, you begin cutting up the vegetables and layering them onto the dip.
Everything seems fair, right? While these "big name" grocery stores supply nearly every food you can think of, have you ever thought about where these items genuinely come from? Are the tomatoes produced locally from the farm down the road, or were they delivered thousands of miles away?
One of the best ways to support your local community and become a little more health-conscious is to shop locally. This meaning, heading over to your local farmer's market and picking up fresh produce grown from individuals around your neighborhood. Not only are you helping support your community, but by buying from local farmers, you are also purchasing fresher produce and reducing your food miles.
#5 Thrift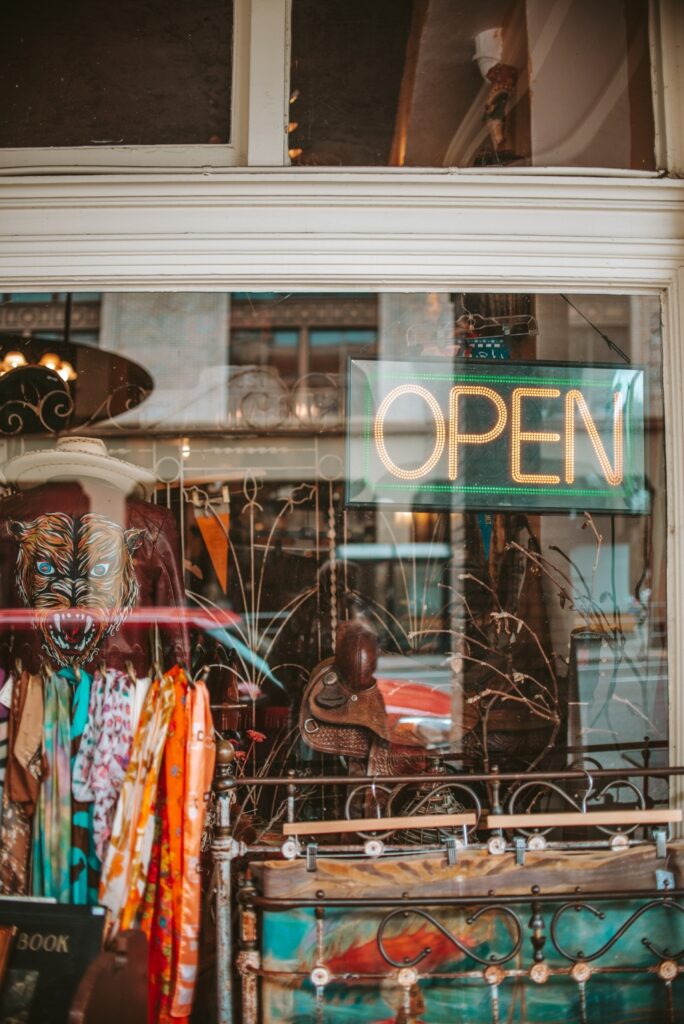 Maybe everyone is bored in quarantine, or it's the fact that we are all broke, but I have seen more thrifting this past season than I have ever seen in my life…and I love every second of it. Although we all want to stay up-to-date with the newest and hottest trends, we have to admit that fast-fashion is killing the environment. More and more people are beginning to sell/donate their clothes to local thrift stores and are buying locally and more sustainably.
One of the hottest apps today,TikTok, has been a huge motivator in the thrifting scene. Many people are taking clothes they thrifted and doing anything from painting and dyeing to cutting and cropping a whole new outfit. One of my favorite looks this season is taking an oversized men's polo and cutting it into a little two-piece set. Some other current do-it-yourself trends are bleach dyeing, chain adding, and puff paint.
If you aren't the crafty type, there are still plenty of hidden gems found in local thrift stores. A few of my new, favorite additions include an oversized men's blazer, which pairs perfectly with black denim and a crop might I add, and fuzzy, neutral turtlenecks. Both of these I discovered for the discounted price of $14, talk about a steal.
#6 Get Your Body Movin'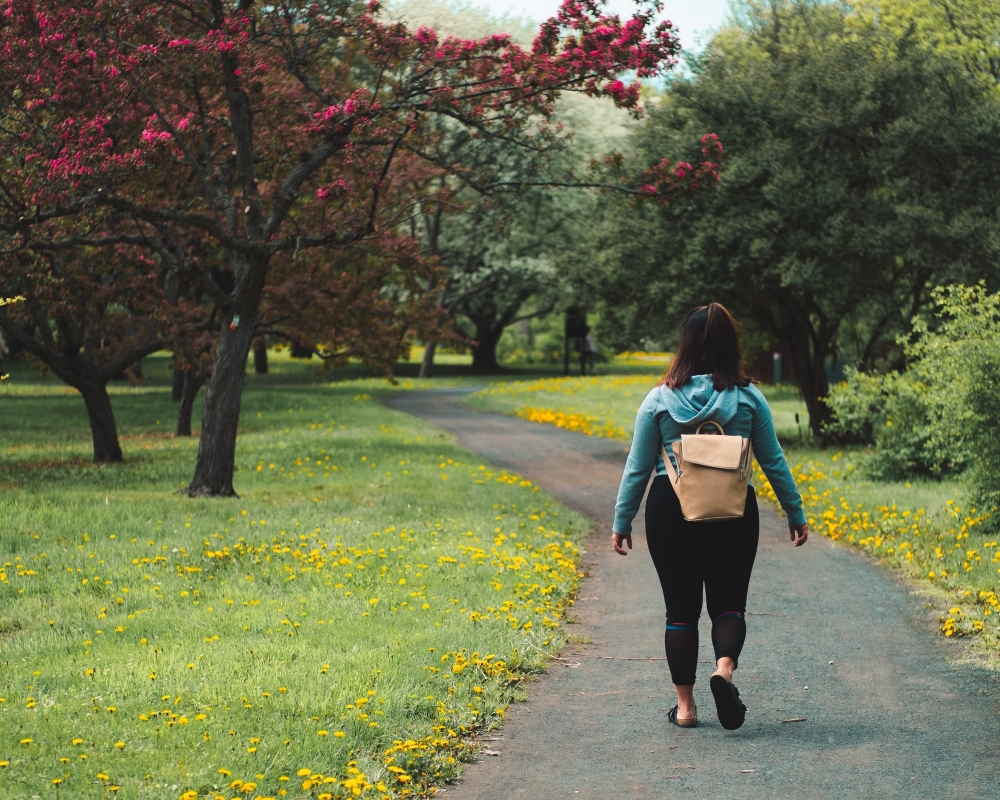 What's better than getting your daily steps in a while saving the planet? If you live near your job or school, why not walk or bike there? I am a huge fan of walking, not only because it allows me to be in touch with my surroundings but also to be a great exercise in reducing fat. Sound a little more intriguing now?
As we've been told from as early on as elementary school, if you can avoid driving, do it. If you happen to live miles away and need to use a car, kick it old school and use the buddy system! Trust me, your wallet and gas mileage will thank you.
#7 Recycle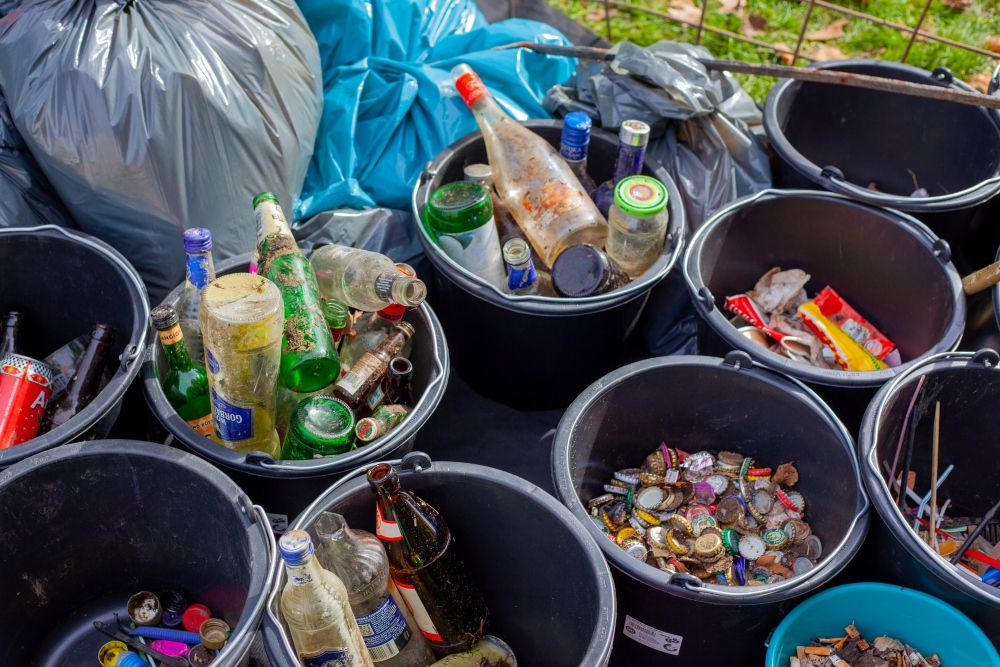 Recycling is one of the easiest things you can do (think a few seconds of your day) and is instrumental in saving our planet. All you need are two different garbage bins; one for all your paper, cardboard, plastics, etc. and another for all the trash that can't be recycled. If you are uncertain whether an item is recyclable or not, there are plenty of websites willing to give you moreinformationon recycling.
A bonus? Not only does recycling keep trash out of the landfills, but it also creates thousands of jobs, boosting our economy and the environment.
XOXO