The constant struggle to keep up with Instagram's algorithm, post every single day, create new, original content, and retain some semblance of privacy and sanity in an oversaturated market, mark only a few challenges Meg Cain-Moss navigates as a fashion influencer. Luckily, Meg discovered she doesn't have to face these challenges alone.
"Oh, my daughter's creeping in right now; you're going to get a little cameo." Minneapolis fashion blogger and influencer Meg Cain-Moss pauses for a moment to lift her adorable three-year-old daughter, Reese, onto her lap. Reese says a quick "hi" sitting contently on Meg's lap as we continue our virtual interview, diving into Meg's experience within the fashion influencer world.
Meg started her fashion blog "My Monochromatic Life" after graduate school when she suddenly found herself with an abundance of free time. Even though Meg was in the midst of building her career as a social worker and therapist, she was no longer juggling work, an internship, and full-time graduate classes. "I felt like I had gone from 100 to 0. I needed to fill my days with something to do, and I thought blogging would be really fun. I like fashion, I've always liked fashion. It seemed like a fun hobby, and I just haven't stopped."
Scrolling through Meg's Instagram@mymonochromaticlife, you immediately notice her love for local as well as her sharp, sarcastic sense of humor, making her Instagram delightfully approachable and down to earth. Every one of Meg's outfits on her feed is attainable and affordable.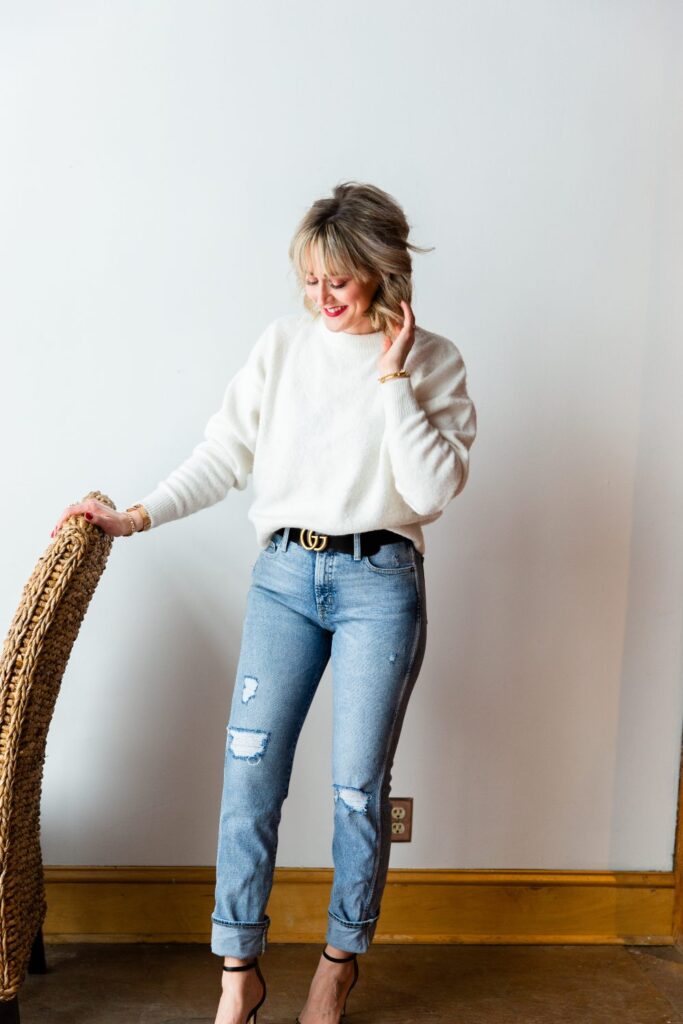 Meg's local loves include a Twin Cities darling, Primp. "I love Primp, I think you'd be hard-pressed to find someone who doesn't. Not only are the clothes super cute and really affordable, but the people there are so lovely you just want to support them more."
Apricot Lane is another of Meg's local favorites for casual wear and great basics. But for an edgier look, Meg heads over to Proper in Minneapolis.
"I'll buy dresses from Proper if it's my anniversary, my birthday, or when I feel like I want to be 'cool' that's where I'll go," laughs Meg.
"You can do this and not have to spend a zillion dollars to do it. I love it so much when I buy something, and someone's like, 'where'd you get that?' and I say, 'Target,' they're always like 'you've got to be kidding me.'"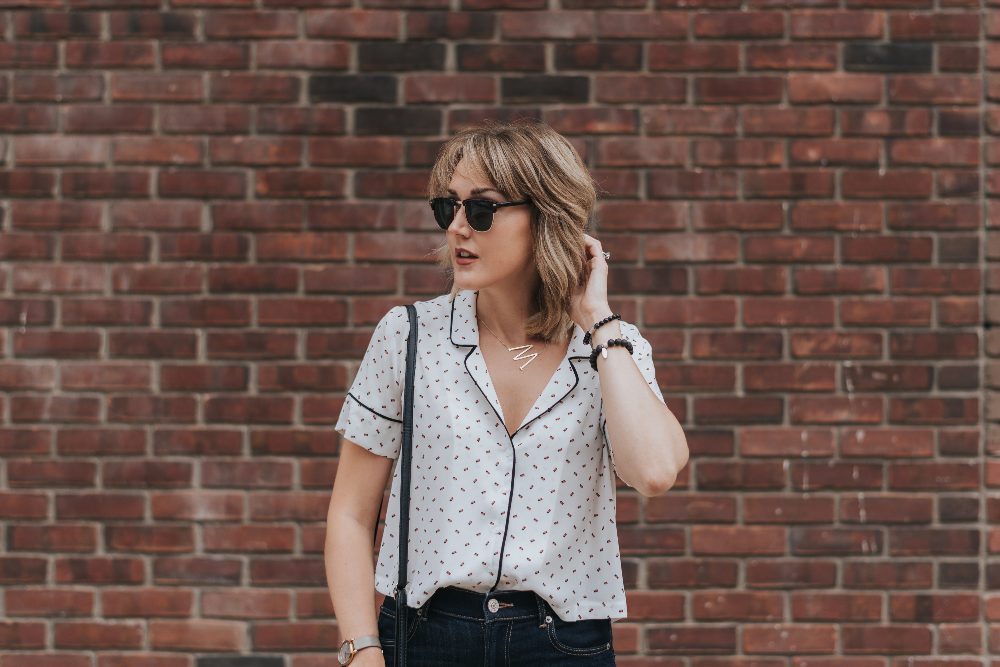 At this point in our interview, Meg's daughter appeared to lose interest in my barrage of questions and slid off of Meg's lap, likely in search of something far more entertaining. Her daughter pops up in her feed and blog from time to time as Meg navigates motherhood. "I debated how much I wanted to share of my daughter," Meg reflects. "I do try to be careful when I'm posting, how much I'm posting. I try to post when she's being particularly funny, and she's funny a lot," smiles Meg. "But if I'm going to be posting and sharing who I am, she's a huge part of that."
Keeping some sense of privacy is a fine line to walk when you're building a social platform. Deciding how much and what you want to share with the world can be a constant struggle for influencers. Within the influencer world, there's the notion of "vulnerability porn" where followers expect and demand influencers to expose their vulnerabilities, failures, and insecurities. Sure, you want to be relatable and genuine to connect with your audience, but feeling pressure to share more than you want simply to get engagement or keep followers doesn't seem particularly fair.
I debated how much I wanted to share of my daughter. I do try to be careful when I'm posting, how much I'm posting.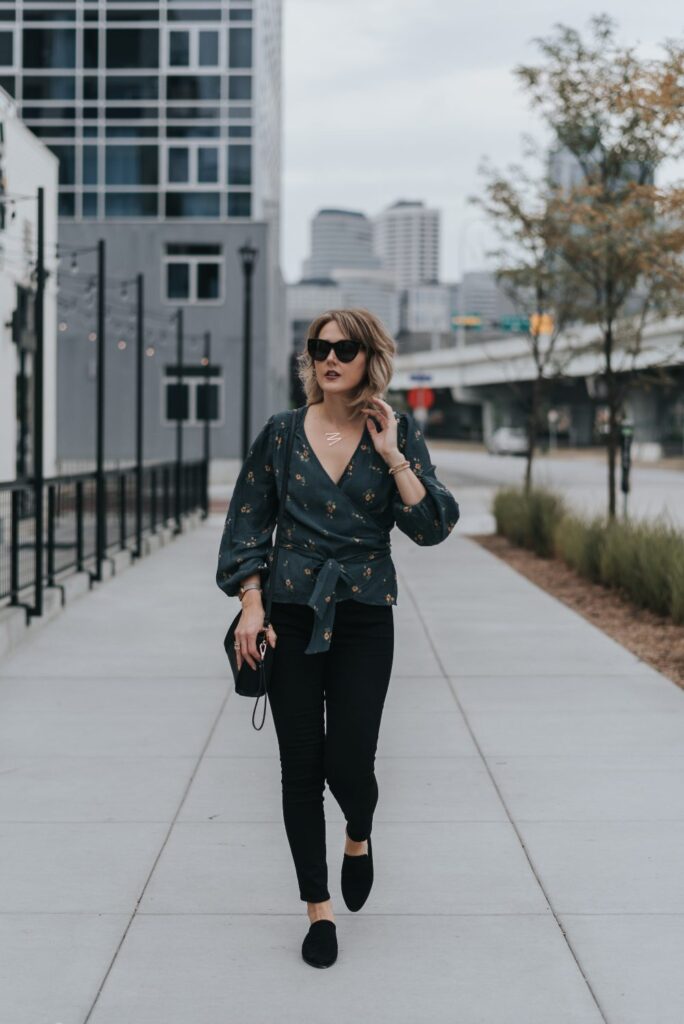 Meg contemplates, "I feel over the years I've gotten more comfortable with it, the privacy stuff. I try to be careful about posting my daughter's name or my husband's name, especially in the beginning. He didn't sign up for this. I did. It wasn't a decision he made, so I try not to post about him or my friends. And I try to be careful about posting, especially with my work, because I have to keep that pretty private."
Working as a therapist, Meg decided to at first keep her professional life and blogging life completely separate, shying away from blogging about mental health issues. "I think when I got into it I was really careful, so I wasn't breaking any ethical pieces that go towards my license. I didn't want to be a mental health blogger, that wasn't my focus. But one of the people I follow on Instagram is a local blogger and also a therapist by trade. And I saw, oh she can do it, it's obviously not A) unethical to be doing and didn't mess anything up in terms of putting yourself out there, and B) you can do both of these, walk-in both of these worlds."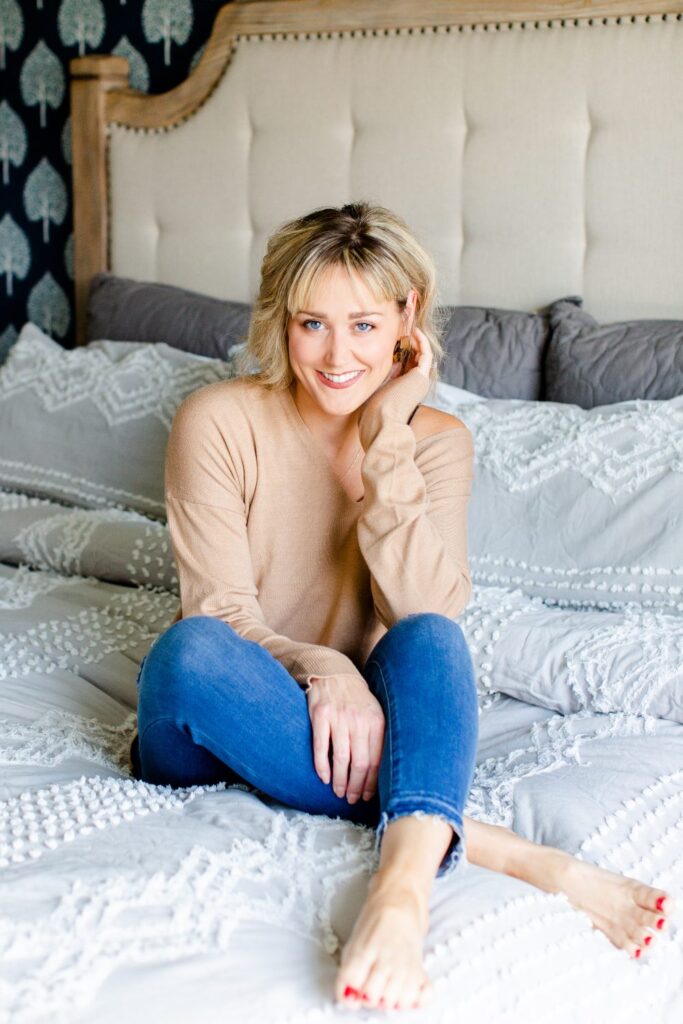 ---
Though Meg's blog and Instagram remains primarily centered on fashion, she has explored writing about more difficult and challenging topics using her expertise as a mental health professional. About a month ago, at the request of her friends, Meg wrote a post on how parents can support their kids as they go back to school amid a pandemic. "I feel I would like to lean more into [these topics] when it makes sense in the world, and not just at random, so I'm not just shouting advice at people who don't want it."
Between deciding what to post, what not to post, and finding her niche in a saturated influencer market, Meg found support and community in the local Minneapolis Blogger's Union. "Getting together and supporting each other and asking for help has been a really beautiful experience. I love the people I've met through [the blogger's union]. Truly helpful, truly supportive." Meg explains how the local blogger community has helped her navigate her online presence and voice. When deliberating over which creative pieces are okay to share or what would be best to post, Meg says, "They're like, 'it's your blog, do what you want to do!' You get that validation, you can shift. I'm a human being; I was this way one time, and I'm this way now."
---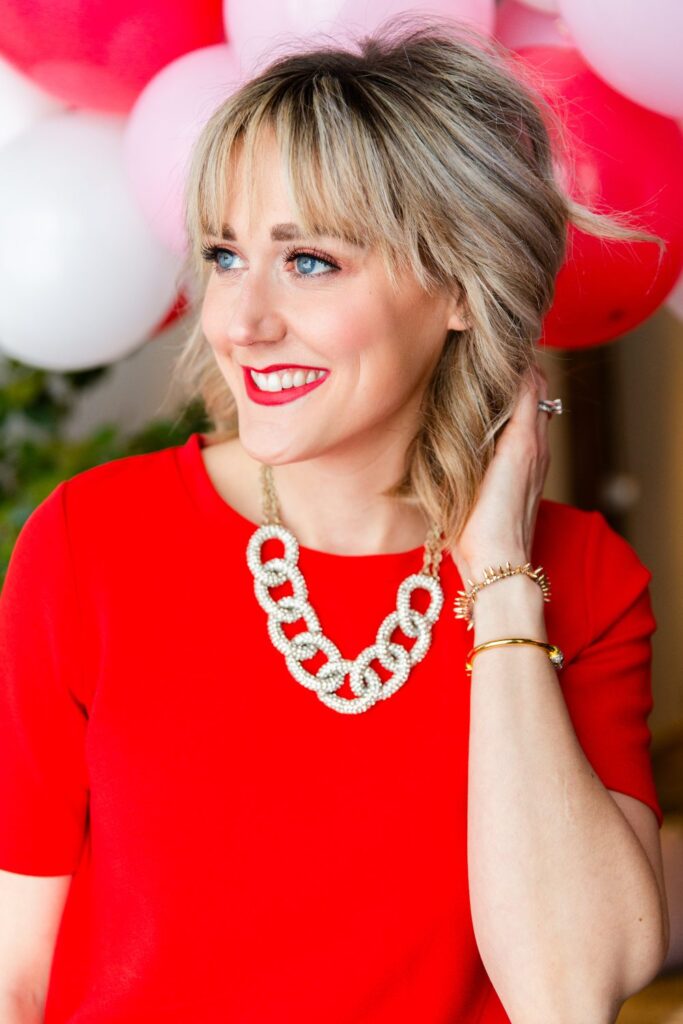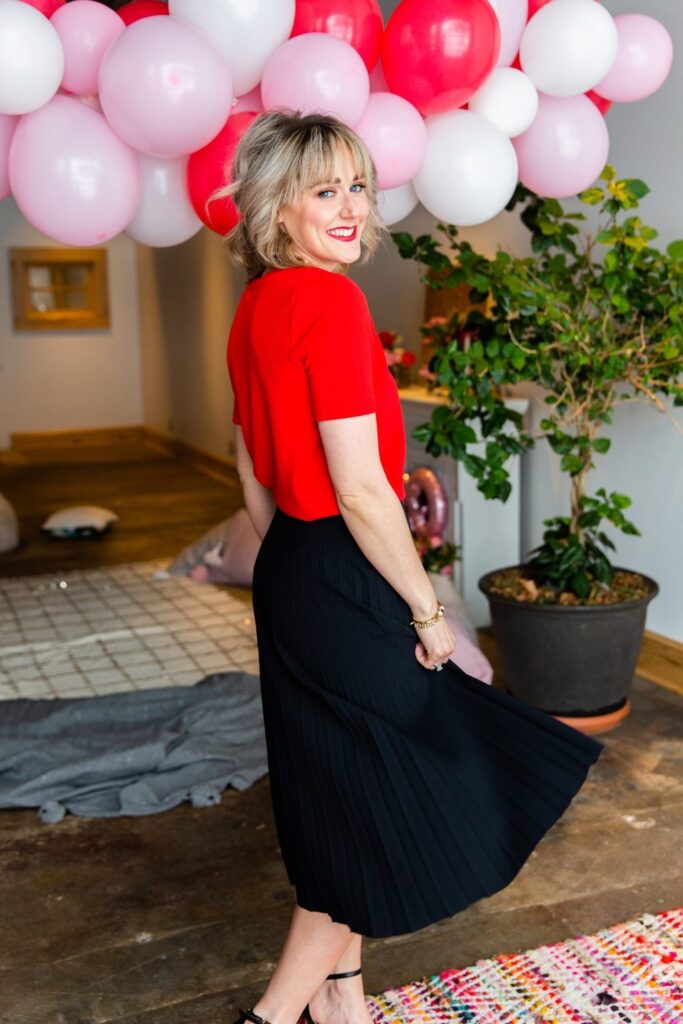 You get that validation, you can shift. I'm a human being; I was this way one time, and I'm this way now.
While Meg absolutely loves posting and blogging, she acknowledges heading down the influencer path can be tough. "The influencer world has exploded. Probably every third person on my block has a blog at this point," laughs Meg. "I now respect what it actually takes to put a nice photo out in the world and what it takes to get people to want to buy something or even care about what you have to say at all. There have been times when I needed to take a break when there's too much going on in my personal life. You just cross your fingers and hope that people will still be there when you get back. I definitely have gone up and down."
Meg would love to see her blog grow and evolve. The challenge for her (and for most of us!) in the time of covid is creating the time to write and focus. "The way the world is now, time is irrelevant. I say I'm going to do it tomorrow, and then it's three days from now, and it's like, how did that happen?!"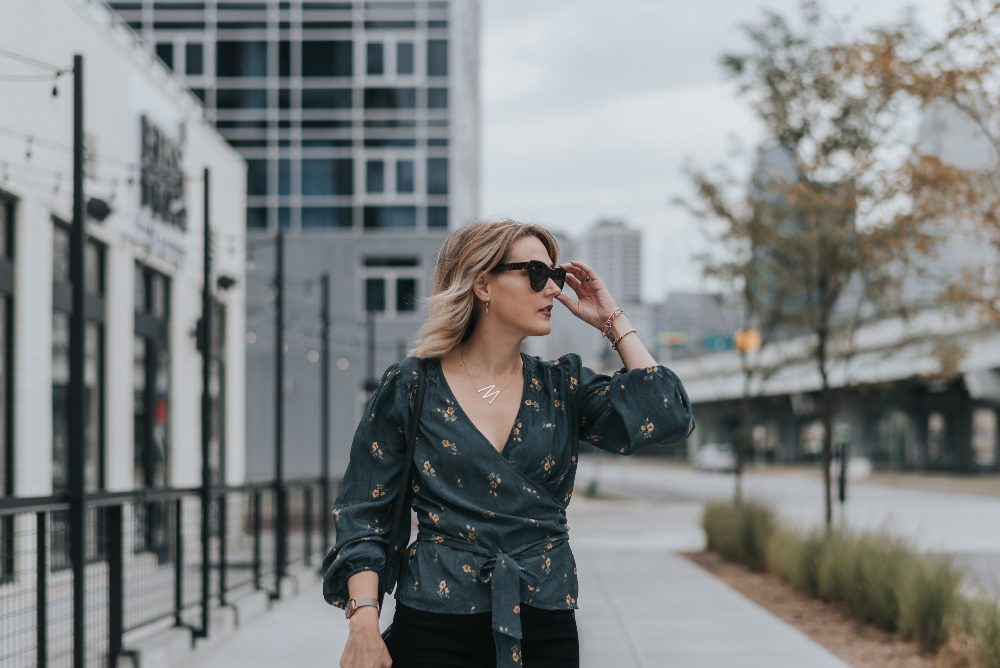 Heading into the future, you'll see even more local collaborations and brands filling Meg's feed. "I feel passionate about local boutiques and supporting them, especially in these times. For a while, I was only buying from local places because I was trying to be supportive. I'd love to find ways to work with them."
With her local angle and incredible fashion sense, Meg's blog and Instagram will soon become one of your favorites.
XOXO

Fall Fashion
Fashion
Fashion Blog
Influencer
local
shopping
support local