This year has been anything but predictable for everyone around the globe. However, for new business-owner Tiffany Wheelhouse, this year has been an experience. From losing her beloved daughter to opening her new salon, Wheelhouse shares her story of moving forward from tragedy, with hopes of helping heal others in the future. 
This past week I sat down with the designer, owner, and stylist behind Meraki Hair Lounge, Tiffany Wheelhouse. When Wheelhouse first appeared onto my Zoom screen, you could tell she was a professional when it came to beauty, hair, and style. I'm talking hair effortlessly curled, sun shining perfectly onto her tanned skin, and a gleaming white smile — it appeared as if I was face-to-face with the next Blake Lively.
While the first few minutes of our interview were spent with laughter and lighthearted conversations, I soon discovered not everything was as perfect as it seemed. Although Wheelhouse recently opened her own salon, and business is already booming, this year has also brought tragedy to Wheelhouse and her family. Yet, she still sat across from me with her bubbly personality and hopeful smile. I couldn't help wanting to know all about Wheelhouse's story and what shaped her into the impressive woman she is today.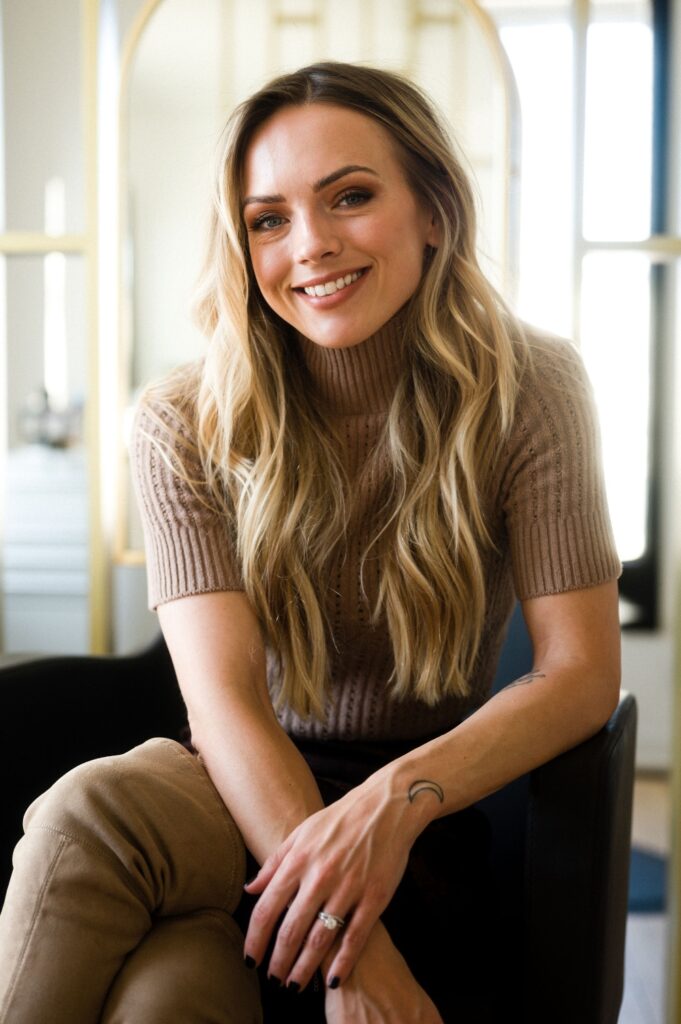 The first question I asked Wheelhouse was the same one you'd hear at an interview, frat party, job, pageant, etc., the basic opener, tell me about yourself. While I expected to hear about her past studies and personality traits, Wheelhouse led me through a whirlwind – her chaotic past, her tragic present, and her hopeful future.
It all started with childhood. While many people like myself remember their childhood surrounded by an endless amount of toys, games, and bedtime stories, Wheelhouse recalled hers being a bit different.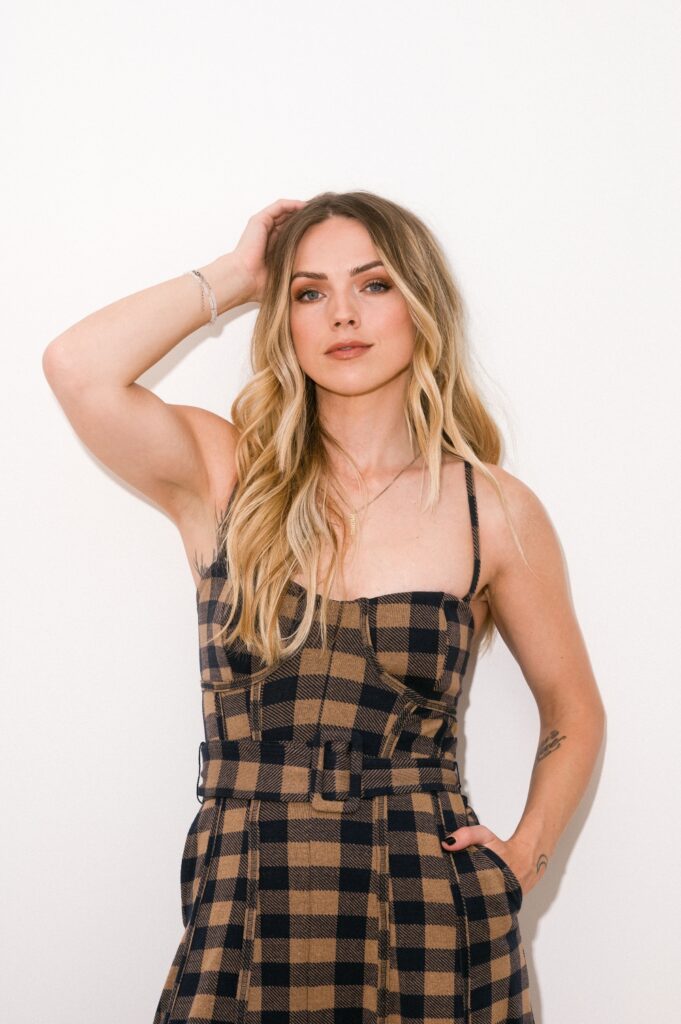 For the first four years of her life, Wheelhouse's parents struggled with an addiction to methamphetamines. A highly addictive drug, the longer a person uses methamphetamine, the more difficult it is to recover. Many of her childhood memories revolve around her parents experiencing paranoia, strong reactions, and very late nights.
"When you're a kid, whatever you're going through is normal. I thought it was normal for adults to never sleep," said Wheelhouse.
Near the age of six, Wheelhouse's grandfather became ill. Her father would disappear many nights to take care of him, or so she thought, leaving her mother and her without a car or a ride to her soccer practice. However, after her grandfather passed, her father decided to receive treatment and is now celebrating his 29th year of sobriety, alongside her mother.
"Sometimes, all you need is to have one person believe that you can do it," said Wheelhouse.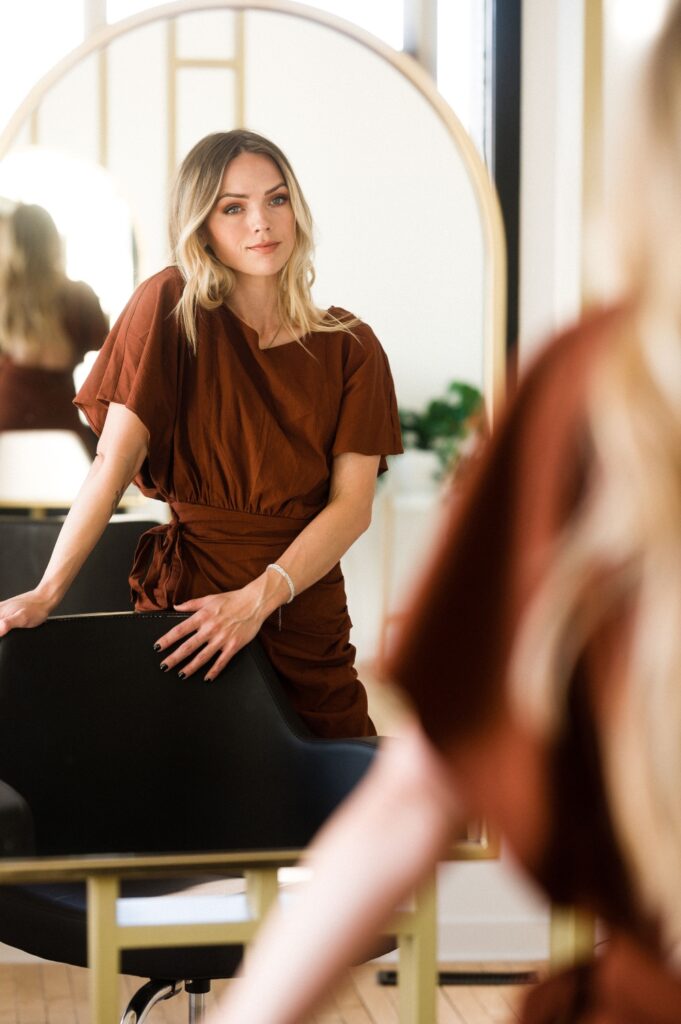 Once her father came out of treatment, Wheelhouse began to play sports. From softball to soccer and volleyball, she was a part of it all. Not only did sports connect her with her father more, but she also learned she was exceptionally talented when it came to athletics.
"Sports are mostly where I recognized that any obstacle can be easily achieved. I never believed in myself when it came to school, but in sports, I always felt like I was the best on the team," said Wheelhouse.
After being one of the best in nearly every sport for years, Wheelhouse's father told her she needed to choose one to continue with. Not only was the cost of these sports outrageous, but he believed he created a monster out of his daughter. Wheelhouse ultimately chose softball and played on the team throughout middle and high school until her family moved to a new city in her sophomore year.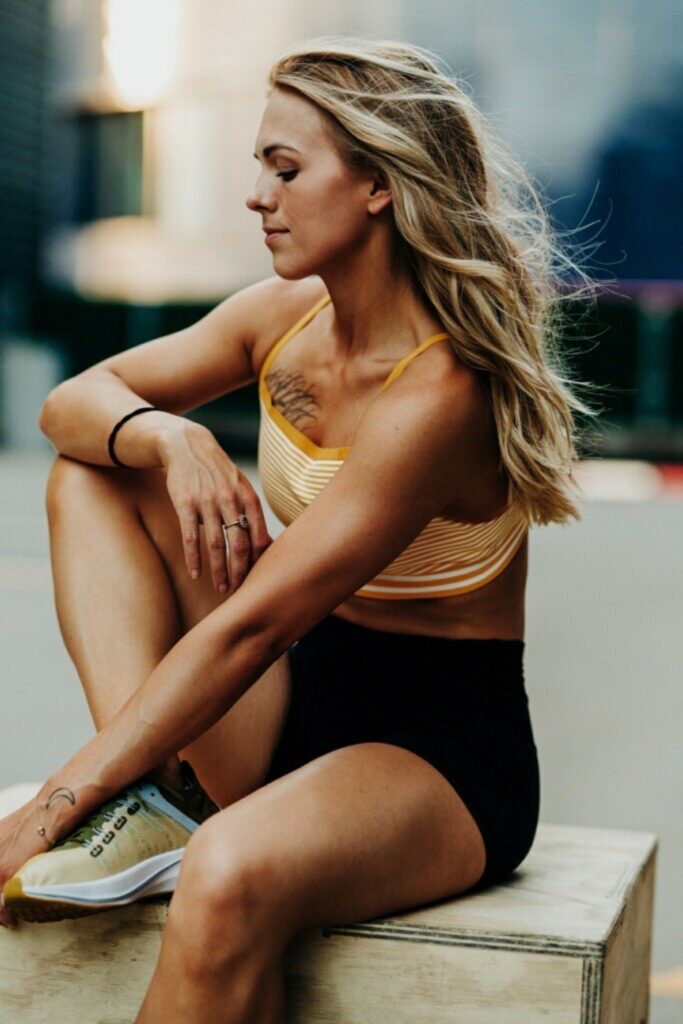 After moving, Wheelhouse quit sports and decided to put more focus on her future. By seventeen, Wheelhouse knew she wanted to become a paralegal and headed to the Minnesota School of Business for an application. When she told her parents her decision, she was immediately shot down.
"I was so discouraged. I remember my dad telling me I didn't need to know what I wanted to do at that age, so then I stopped searching. However, graduation came, and I was the only one who had no idea what I wanted to do next," said Wheelhouse.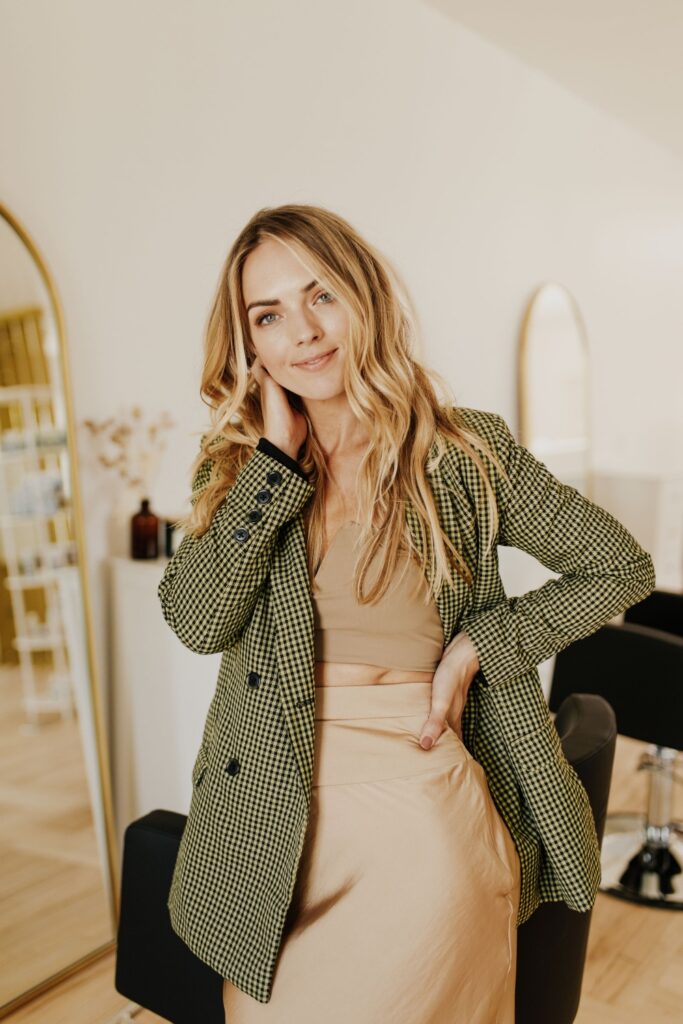 Once Wheelhouse graduated high school, she had two options – either go to college or pay rent while living at home. When given those options, Wheelhouse made the obvious choice, college.However, within the first semester, Wheelhouse discovered she was pregnant. Knowing that her baby was due during finals week, she knew she couldn't continue taking classes at the university. After consulting with her close friend, she decided to enroll in cosmetology.
"Owning a salon, becoming a stylist, was never a part of my plan. I was a tomboy growing up, I literally wanted to be a boy when I was a kid," said Wheelhouse.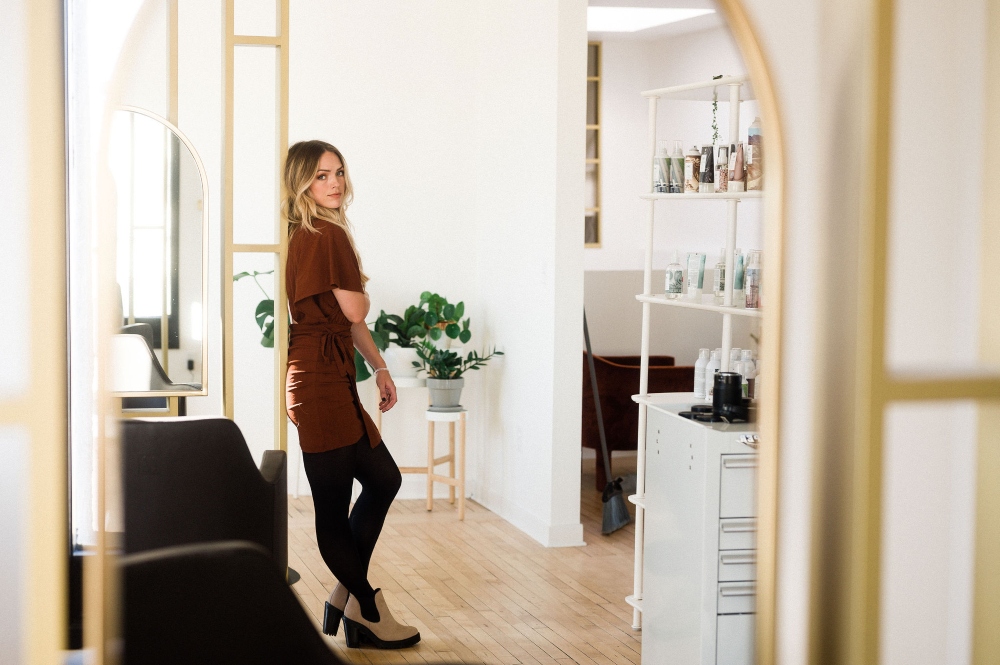 Within the following year, Wheelhouse graduated cosmetology school and gave birth to her daughter, Aeva. For the next few years, Wheelhouse worked at several commission-based salons until she decided to go into a rental. She moved from Maple Grove to downtown Minneapolis with hopes that she could earn a higher wage by owning her own chair under a salon's roof.
"When I moved into rental, I nearly failed. Many of my clients didn't want to move from Maple Grove, therefore I lost over half of them," said Wheelhouse.
However, social media changed everything. Using her Instagram platform, she was able to create a page directly related to her work. Because of this, countless people reached out to her via social media, and Wheelhouse gained a lot of new clients. After working at Level salon for a few years, her boss decided to sell the business. Wheelhouse knew at this moment, it would be in her best interest to open up a new salon from the ground up.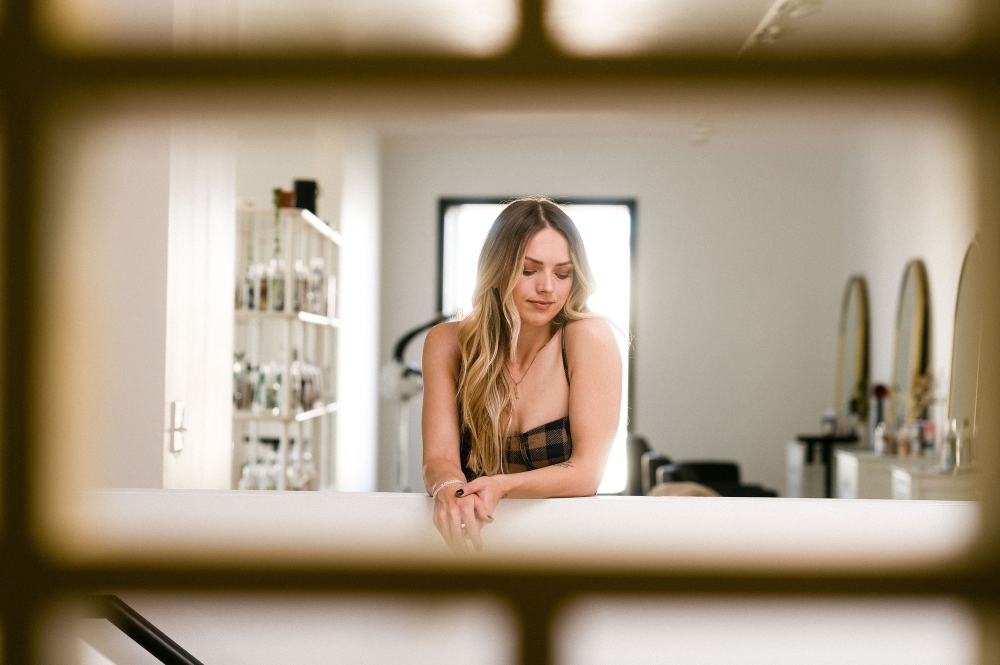 "I wanted to provide a space where stylists can take the leap from commission into a rental space. I would be the soft cushion to fall on in case anyone stumbled a bit, as I did," said Wheelhouse.
Before the building process began, Wheelhouse met up with a friend to discuss her ideas behind the salon. She knew she could create an amazing design and space for stylists who wanted to go into a rental; however, something was missing from the business plan. She asked herself, "why would someone want to work at your salon instead of another?" While Wheelhouse knew that in rental, her stylists could choose their own hours and how much money they wanted to make, she wondered how they could prevent burnout and take care of themselves mentally and physically.
"If we don't build mental practices such as meditation into our systems every day, we are going to burn out. We are going to fail," said Wheelhouse.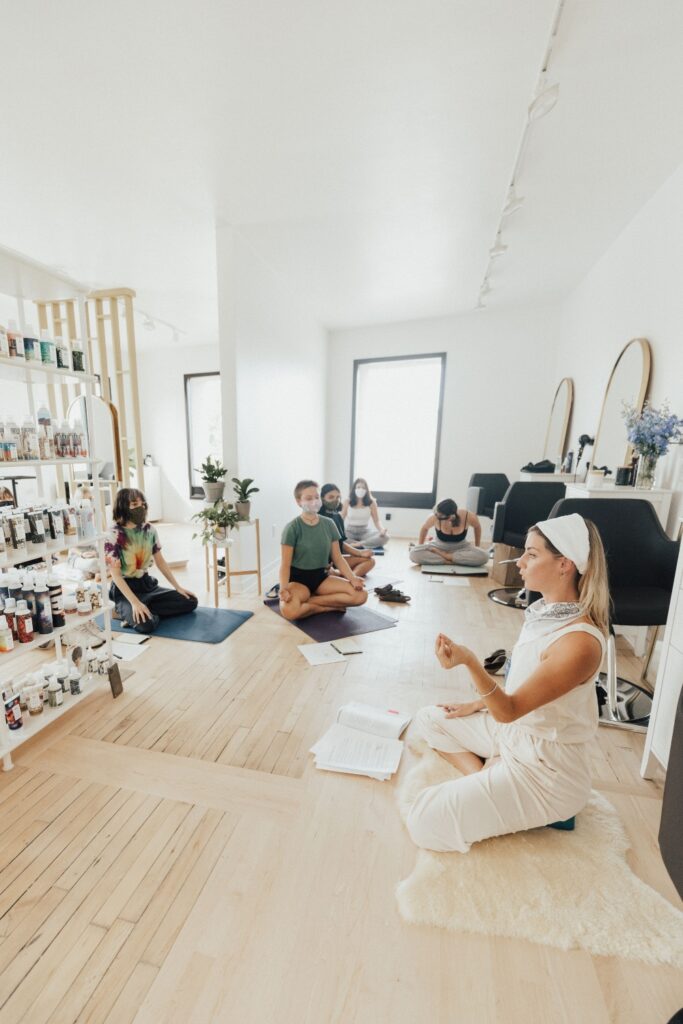 By owning her salon, Wheelhouse knew she could create time for her mental health. Ownership meant she could take a longer lunch, leave work early to hit the gym, or even spend an hour catching up on the newest episode of theBachelorette. Once the salon opened, Wheelhouse wanted to implement her idea of creating a mediation and yoga space for all of her workers and offer classes every weekend to stylists in the area.
Wheelhouse and her husband signed a seven-year lease for the salon in early March, a week before the COVID-19 lockdown began. While many like Wheelhouse thought the quarantine would last only two weeks, as time went on, things began to become a bit scary.
"We just signed a seven-year lease, and we're setting up a whole new space, not knowing if the state would open up or not. A lot of money was on the line," said Wheelhouse.
More and more weeks went by. Not only was Wheelhouse anxious and exhausted, but the state also began to unravel. From COVID-19 keeping children out of school to the Black Lives Matter protests spreading globally, the world was in unrest. In June, Wheelhouse's daughter passed away due to the ongoing trauma.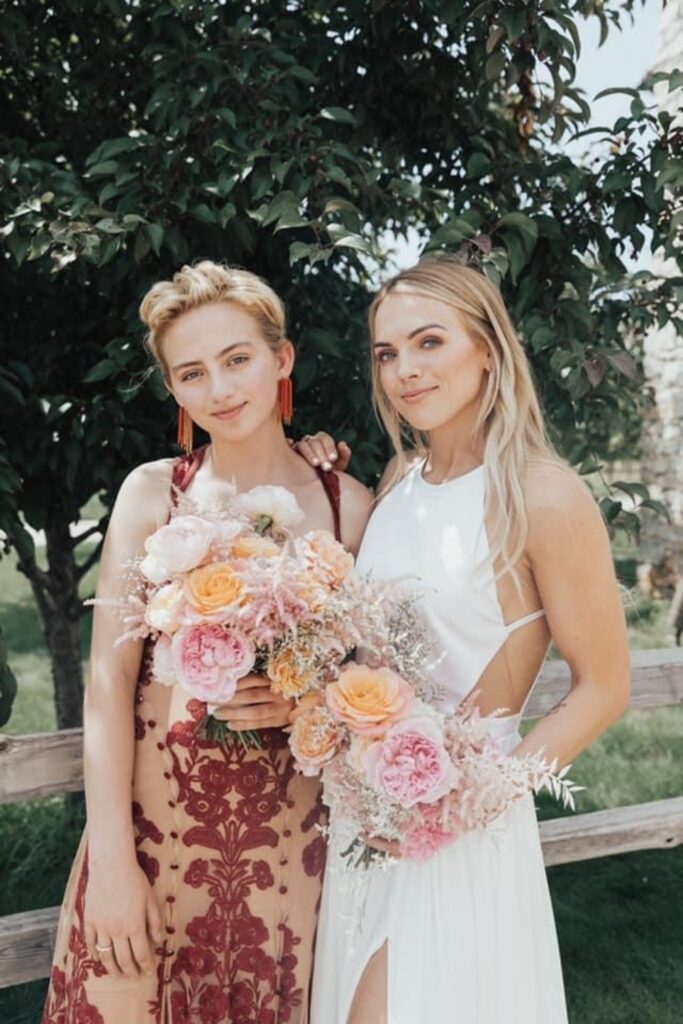 "Aeva showed no warning signs outside anything a normal teenager would display. She was such an empath and always acted like she had it all together. She was always a helper to everyone she met," said Wheelhouse.
Before this traumatic experience, Wheelhouse wanted to do open meditation clinics for stylists, but now, she knew she could do more. Instead of opening up only to stylists, Wheelhouse wanted to provide classes to children and teenagers as well. Her friend Greta, who works next door to the salon, heard about Wheelhouse's story and offered her services to teach in her studio.
"If I couldn't keep my child safe, every kid is at a high risk of experiencing the same thing. We are living in a time where we need to teach positive coping mechanisms to the younger generation. Their brains aren't fully developed, and they need coping during this time," said Wheelhouse.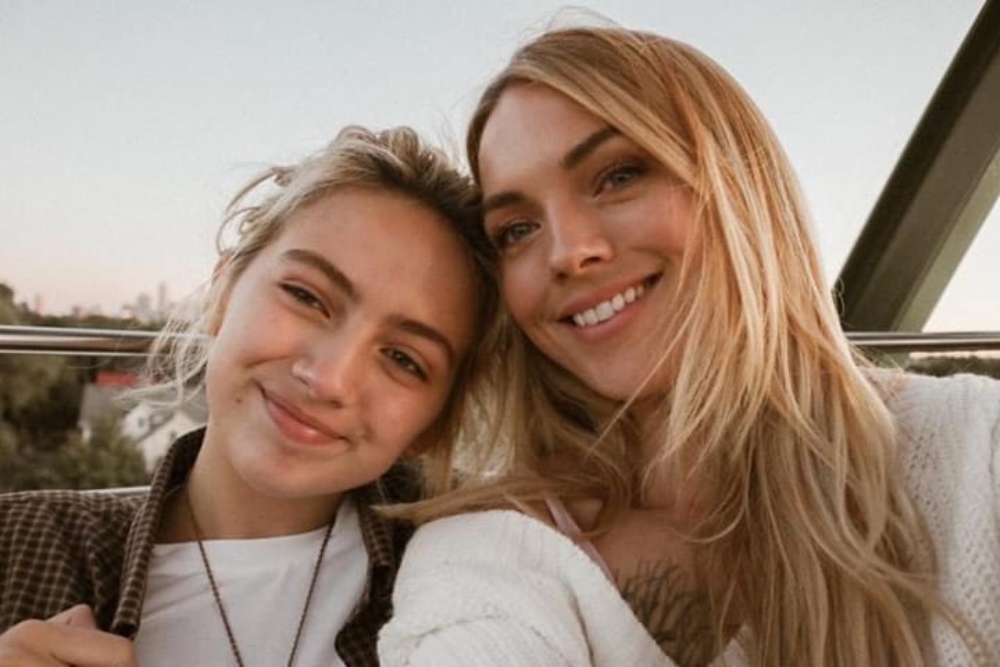 After a few months of quarantine, the state began to open up, and Wheelhouse's salon officially opened for business. Due to current state laws, the salon can hold up to 50% capacity. Wheelhouse has six stylists hired and an esthetician, all of which successfully fill their books with new clients.
Within the three months, the salon has been open, Wheelhouse has hosted one yoga and meditation class. Getting kids to join the classes has been difficult due to not having rides, the social distance rules, and needing to wear a mask, but Wheelhouse remains hopeful for a continuous schedule in 2021.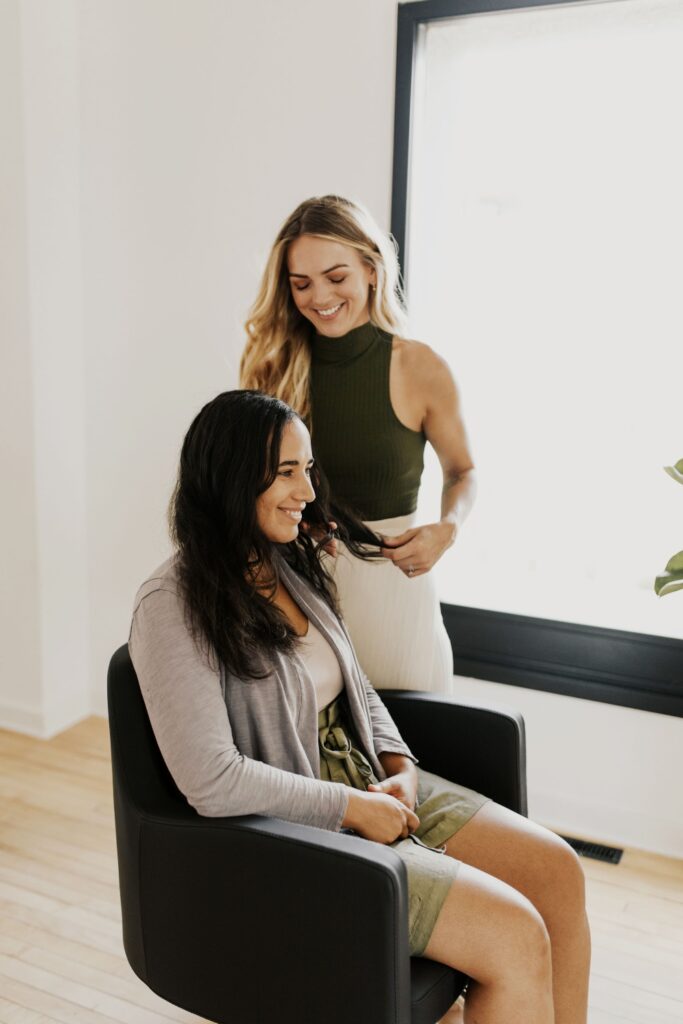 "No matter if you had been worried about it or you had no clue it was going to happen, I don't think it becomes any easier. I hope we can start to make a difference in some of the younger kids' lives in some way, shape, or form during this because we don't have an end date to this isolation. We all have to stay connected, be present in the moment, and continue to keep moving forward," said Wheelhouse.
XOXO