Michelle Winchester started Twin Spirits Distillery with an enthusiasm for adventure that has produced timeless and unique spirits.
As the liquid runs over your tongue, the flavors are complex and clean, full-bodied and flavorful. Many of us take our hard liquor for granted, but a lot goes into the distillation process. For small-batch distillers, it is something of an art form.
For Michelle Winchester, owner and founder ofTwin Spirits Distilleryin Minneapolis, it is a chance to show people something unique.
The Beginning
Growing up in the Bay Area of California, Winchester never imagined a life in Minnesota. After relocating to Chicago for her husband's job and eventually to Minneapolis, where she has now lived for 15 years, Winchester was transported to a place of surprises and new experiences.
"I knew nothing about Minneapolis. I remember being like, 'You want us to move to Minneapolis – what's in Minneapolis?'" she says. "I had no idea what large companies are here. It's a very vibrant city, a large but small city. I love it."
After her youngest of four sons turned 13, with her fiftieth birthday falling that same year, she knew it was time for a change from being a stay-at-home mom.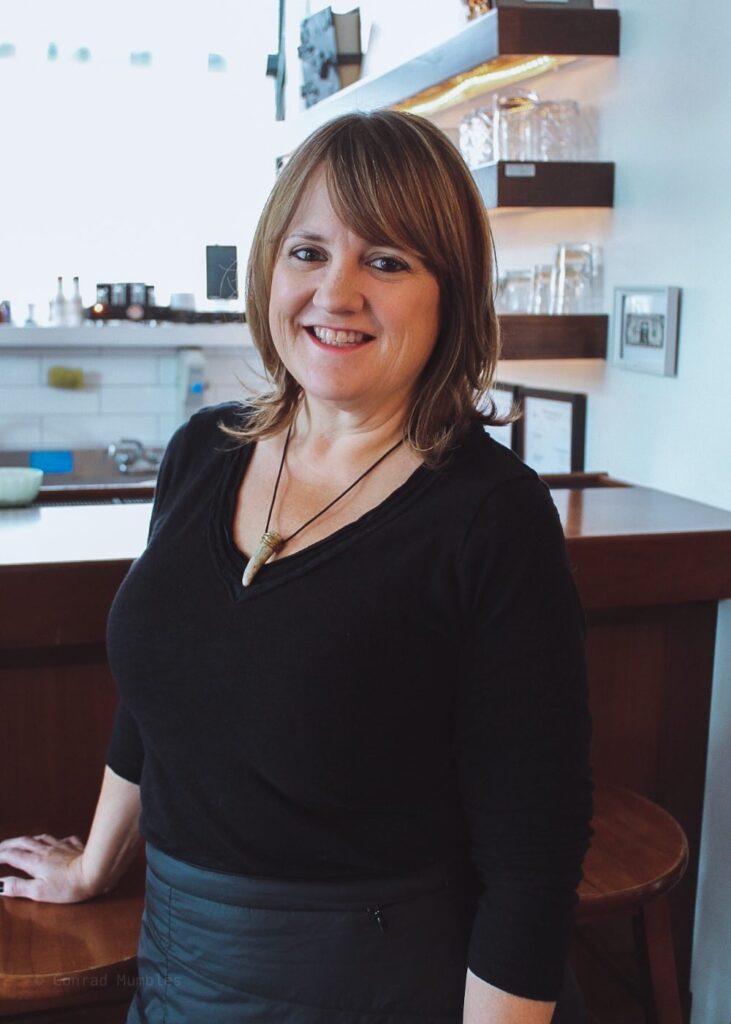 She toyed around with ideas of what to do and kept thinking about opening her own distillery. When her husband, Slade, suggested attending a conference by the American Distilling Institute, her interest grew even further, and she was ready to take the next steps.
Finding the right location was a process. Eventually, she purchased a building in Northeast Minneapolis. This part of the city reminded her of Berkeley, Calif., but not because of its looks.
In terms of its eclectic-ness, the people really remind me of the people I knew in Berkeley,

she says.
The building she purchased was built in 1913 and was expanded in the late 1940s. Renovations to make it into the space she needed would take some time.
Unforeseen roadblocks – including difficulties during construction and discrimination based on her sex – did not damper her spirits or determination.
In June 2016, after a year and a half of construction, Twin Spirits Distillery, the first woman-owned distillery in Minnesota, was open for business.
Creating & Distilling
Winchester's custom-made stills were fabricated by HBS Copper in Kentucky to fit the desired 100-gallon pot design.
The distillation process for liquor involves a liquid being heated to create vapor and then condensing the vapor back into a liquid again. Winchester works with her head distiller, Erin Dosh, to craft everything from vodka, gin, and rum to whiskey and moonshine.
Though Winchester and Dosh distill 100 gallons at a time, they do not get 100 gallons of spirits back.
"We get about 20 to 25 gallons at the most," she says, adding that the process is a two-person job since it takes more than 12 hours per batch.
They started the distillery making vodka and gin, but Winchester says the moonshine is one of her favorites and was a concoction she was excited about creating. It was dubbed "Mamma's Moonshine" to represent her transition from stay-at-home mom to distiller.
"Our moonshine is unique," she says. "Often, when you go to the store, moonshine will be unaged corn whiskey, and I am not a big fan of that. Ours is actually distilled mead – mead is honey that has been fermented."
I decided my connection to calling it moonshine was that we would only distill it on a full moon.
Winchester says the mead gives it a definite honey note, and people are often surprised that the honey is so detectable.
And since the term "moonshine" is more of a marketing term than a name of a liquor, Winchester wanted to add one more twist to its creation.
"I like my things to have connections and meaning, and realizing it was really a marketing word, I decided my connection to calling it moonshine was that we would only distill it on a full moon," she says with a laugh.
Cocktails for Everyone
The cocktail room opened a year after the distillery and became a place where guests could enjoy craft cocktails and spirits onsite. Though the pandemic has changed the way it operates, Twin Spirits is happily inviting guests to their outdoor patio.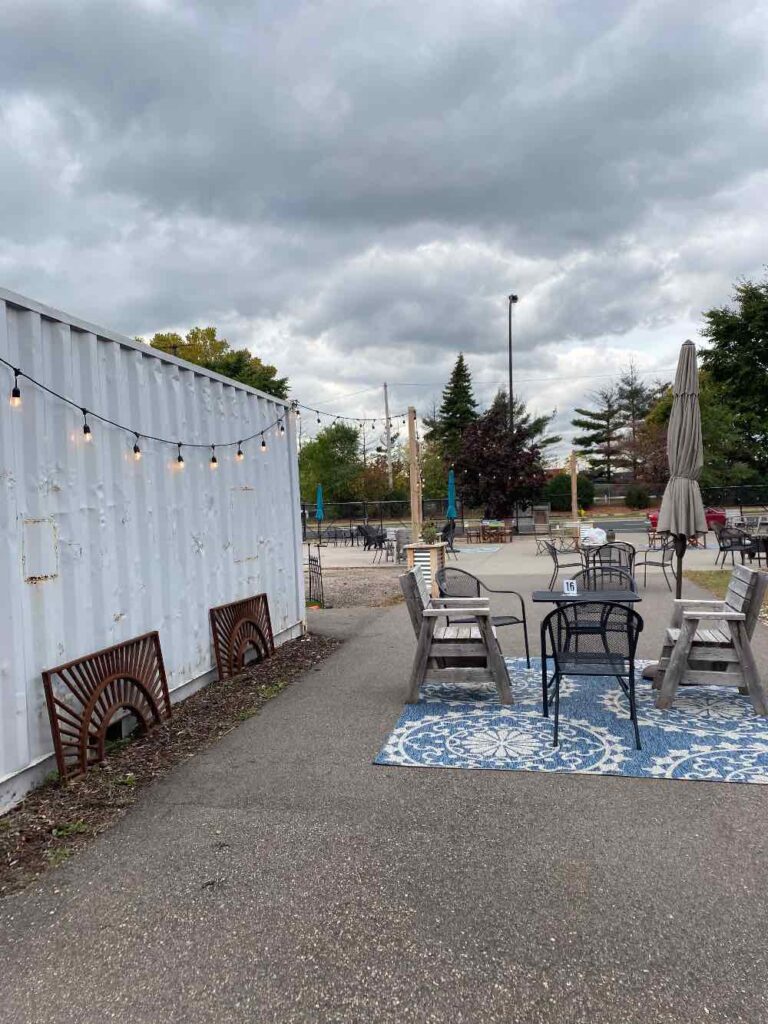 "We have definitely gotten a lot of feedback from customers about how safe they feel," she says, adding that while fancy cocktails in compostable cups may not look as "sexy" as in a glass, they do the trick for keeping people safer.
They plan to continue the outdoor experience through the winter by offering firepits, an igloo, and erecting a couple of greenhouses.
Those who wish to sample the beverages from their home may purchase cocktail kits or spirits in 375ml bottles.
"We didn't want to make something that tasted just like anything else," she says. "We don't want anybody to taste our stuff and say, 'oh, it tastes just like this.'"
For this reason, Winchester takes a grain-to-glass approach that utilizes original recipes and local ingredients.
"The collaborative piece is really huge," she says, adding that their cocktail ideas come from all members of the staff. They change seasonally, and the syrups used to flavor the mixes are made in-house.
"My favorite right now is our spicy turmeric gimlet made with turmeric-infused vodka," she says.
While the spirits distilled remain the same, they are unlike others you'll find on the market. Winchester says their vodka is made from sugar instead of fermented grains, giving it a distinct flavor. Their gin, another of her favorites, is not heavy on botanicals, making it more approachable for those new to gin or those who believe they don't like gin.
"I encourage people who think they don't like gin to try it anyway," she says. "A lot of people are pleasantly surprised."
The name is derived from a play on "Twin Cities," but it has evolved into a representation of the duality of life.
We see a lot of duality in life and in cocktails, so we like to play with that,

she says.
While the initial goal did not focus on it being a woman-owned business with women-made liquor, Winchester says she has seen something wonderful about the timing of it all.
"In a world of women coming into their own more, the collaboration that we can all do together is pretty interesting," she says.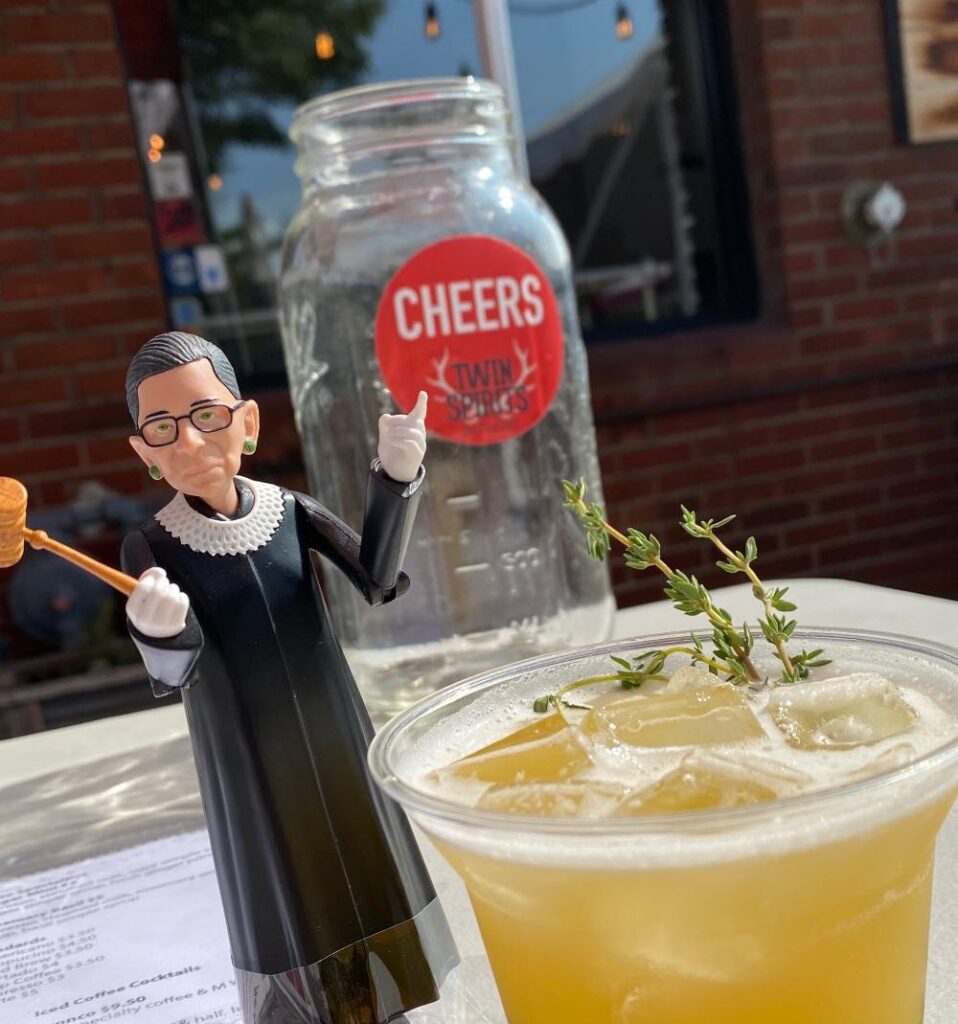 Woman-owned or not, Winchester is proud of the fact that Twin Spirits Distillery has become a place where people from all walks of life can feel comfortable.
"We appeal to a wide breadth of people and make a wide range of people feel comfortable, so they come to us," she says. "I'm very happy about that."
XOXO

Art
culture
History