Twin Cities food blogger Jamie Preuss, creator of So Happy You Liked It, shares her passion behind food and how cooking can be approachable for everyone.
Freshly baked bread, pumpkin brown butter blondies, slow cooker balsamic beef stew – images of foods so vibrant you can nearlysmellthem through the screen are a centerpiece ofSo Happy You Liked It, a creative labor of love run by Twin Cities food blogger Jamie Preuss.
When I first saw the photos on her website andInstagrampage, I thought, "These recipes are outside my realm and skill level." They were so beautiful, so artistic.
The burning question in my mind was, "How can I possibly do this, too?"
During my phone interview with Preuss, I found someone filled with a love of life and exuberance for food, both passionate yet approachable. Our talk soon turned into a comfortable, rhythmic conversation, and my eyes were opened to what our relationship with food can (and arguably should) truly be.
There's nothing quite like family and friends gathering in the kitchen, preparing a meal together, as intoxicating aromas fill the air alongside sounds of laughter and celebration. This tradition and the feelings that accompany it are one of the reasons that Preuss started her journey.
"Food is such a powerful tool, which is a very odd way to describe it. But I feel passionately that food is one of the things that brings us all together," says Preuss. "Whether it's a birthday cake at a party and everyone circles around the person to celebrate, or a fabulous dinner party with friends – when you're planning something that brings you joy, food is at the center of it."
A Minnesota native, Preuss attended college and followed a path that would eventually lead to working for Target Headquarters. And though she has happily been with Target for 12 years with no immediate plans to leave, she knew there was something more she wanted out of life.
"I realized my senior year of college that I should've gone to culinary school," she says. "I found myself spending more time planning elaborate menus, making grocery lists, and watching the food network. I was just as into that as I was my actual schoolwork."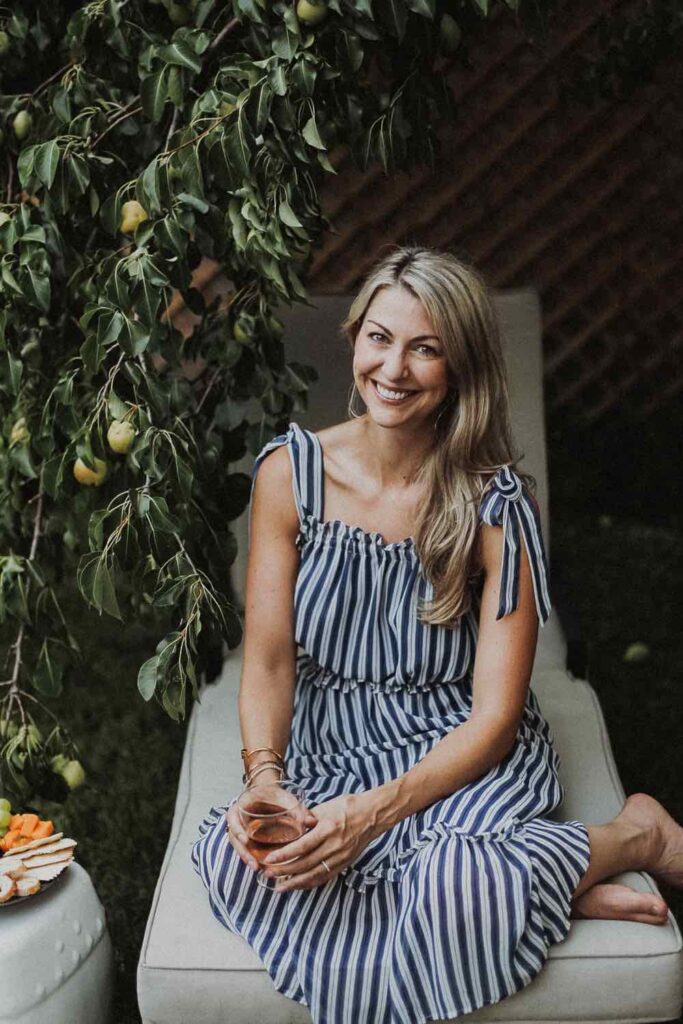 She was drawn to food and the creativity surrounding it. Growing up in a household where both of her parents were equally active in the cooking process, she was attracted to what was happening in the kitchen.
"My mom always made fabulous meals, and she always had stories to tell about them. And my dad, master griller, also makes a mean peach pie," she says, adding that her love for cooking was a slow progression.
In her college years, she found herself looking to try new things – from fish tacos to making deep-fried ice cream for a friend's birthday.
"I just wanted to experiment, and I think that's the beauty of cooking is that there's always going to be something to learn, always going to be a new skill to master or a recipe to try out," she says.
"There's always newness, which for me feels like a blank canvas, and that's why I love cooking so much because it really is a creative space where you can make something beautiful."
Four years ago, she startedSo Happy You Liked Itto share her inspiration and passion for food. The name arose from her typical response to friends and strangers complimenting her cooking. When graced with praise, she'd be apt to respond, "I'm so happy you liked it!"
Preuss laughs as she says her family and friends were not at all surprised by her new undertaking.
"They have been very supportive."
The website and her social media presence have taken off over the years. On average, Preuss puts up one to two new recipes each week, and she has a lot of people who reach out to her for advice. Before the pandemic, she was even hosting private events.
But all of it comes down to one thing: her passion for food and sharing that with others.
"Food is healing. Food is care. Food is medicine. That is something I've always been passionate about. I try to express my care for people through food," she says.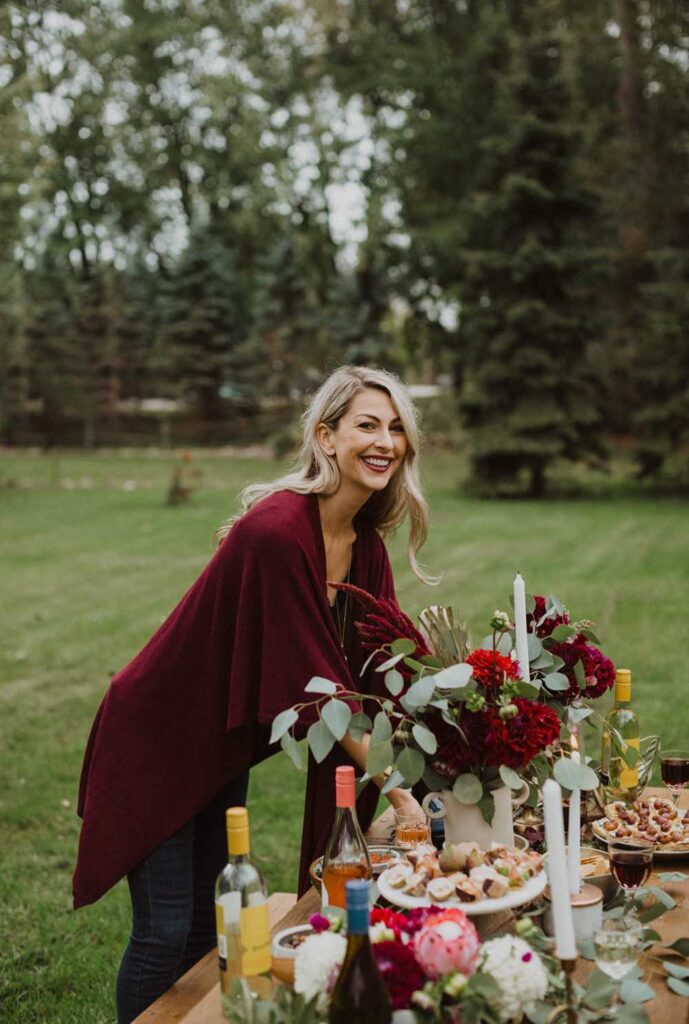 I recall preparing my first Thanksgiving meal in my new house:
My mom was there to direct us on how to prep and cook the turkey.
My aunt made her traditional green bean casserole.
My dad stayed out of the way as I frantically ran from room to room, making sure everything was perfect.
But the underlying emotion of all of it was that feeling of togetherness that food created, and that's what Preuss strives for.
"You know that feeling when you put on your favorite, coziest sweater? Food can give you that emotion and feeling, as well," she says.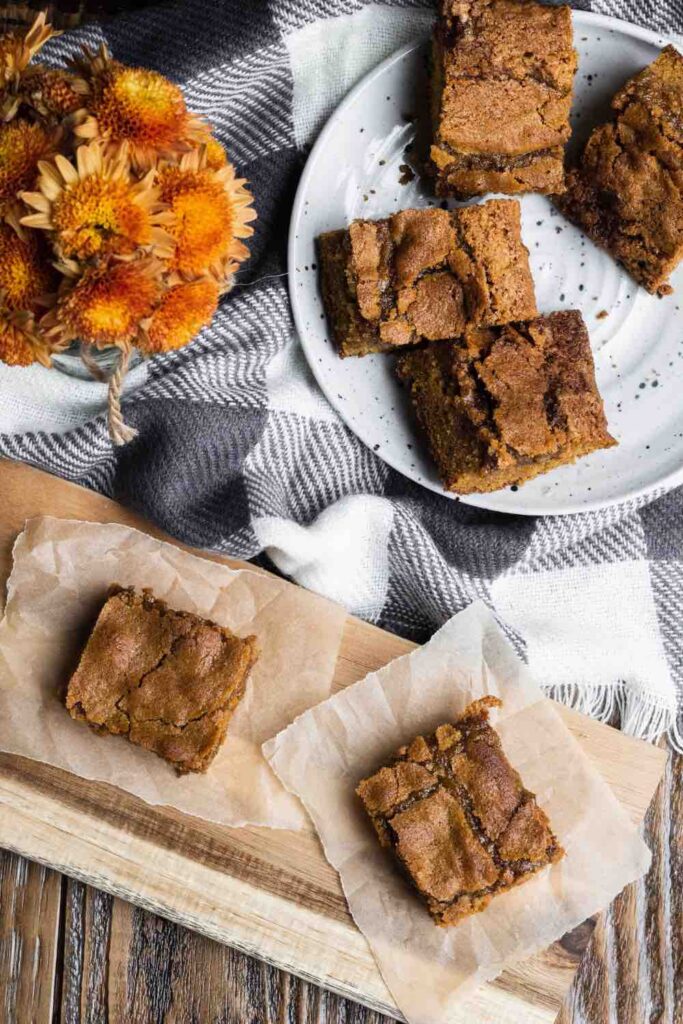 Preuss' motivation comes from many places, but one way she keeps it all organized is by taking notes as that inspiration hits – whether it's a flavor combination, texture, or menu.
"What I try to use as my North Star is that the whole reason I started this blog, this website, this social presence, is truly to share my passion of food and inspiration of food with other people," she says. "I want people to know that food is accessible, and it doesn't have to be complicated or fussy or intimidating. It can be a central source of joy for you throughout your day."
I want people to know that food is accessible, and it doesn't have to be complicated or fussy or intimidating. It can be a central source of joy for you throughout your day.
While many people may think of beautiful, delectable recipes as intimidating, it doesn't need to be this way. Preuss offers several pieces of advice.
First off, new cooks should start with simple recipes that do not utilize too many ingredients. This can be overwhelming, and get people started on the wrong foot…or spatula.
"Start simple, start fresh, and try something really easy for you. Continue to challenge yourself," she says. "That's the thing with any skill – practice makes perfect. And that's the beauty of cooking is that it's art, it's fun. It should be something that makes you happy, and if you're not happy cooking, then you need to reassess something."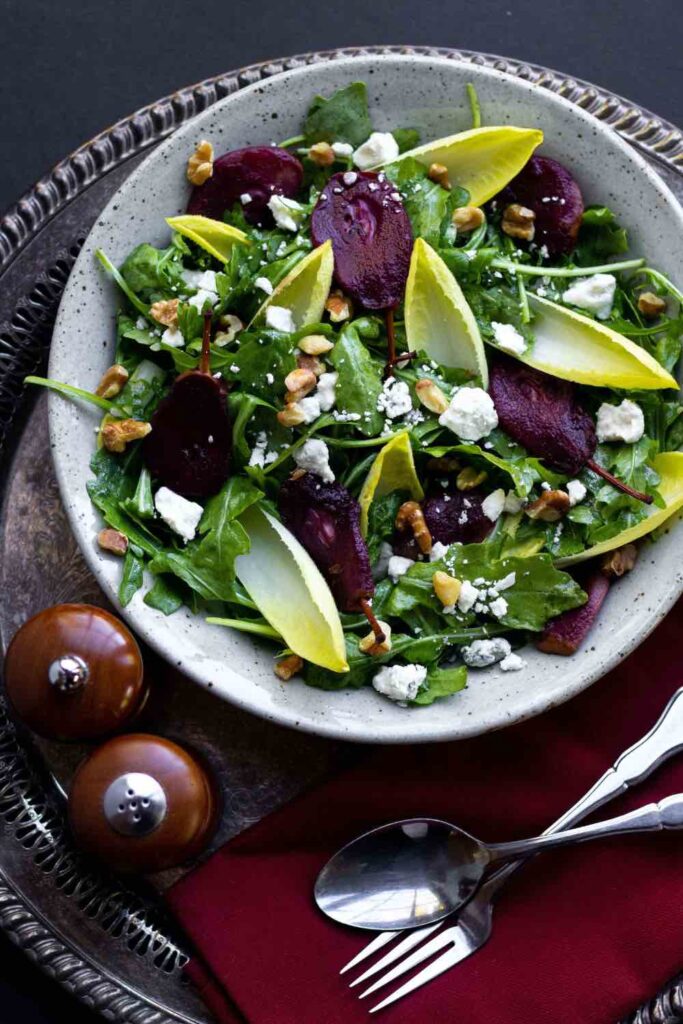 Preuss reminds us that one of the cardinal rules of cooking is to read the whole recipe. She says it may sound silly, but it can prevent you from mistakes along the way. Even the most seasoned chefs should follow this advice when preparing something new.
"One thing that I try to share on my blog is being prepared," she says, adding that for many, this means meal prepping.
And this doesn't need to be a huge endeavor. It comes down to what you like to eat and then having those ingredients readily available, so you're less inclined to grab a frozen meal.
In Preuss' case, she loves bowls and always has some type of grain prepared in her refrigerator, whether it's brown rice, farro, or quinoa. She'll also roast a bunch of vegetables at the beginning of the week, as well as cook some type of protein, and voilà, you have an easy-to-prepare meal.
"Whatever you gravitate toward naturally should be what fills your refrigerator and your pantry, so you always have the things that you love available to grab for a quick meal at all times," she says.
Preuss believes mealtimes should be exciting, and if you only have a short time to fix a meal, you're unlikely to take that time. But having things prepped and ready to throw together can make it much more manageable.
Those perusing her site will find many sources of edible inspiration. Preuss says she often gets questions around how she stays healthy while cooking some of the items.
"My whole mantra with food and life is 'everything in balance.' I try to stick to the thought that 80 percent should be clean, healthy, intentional eating, and the other 20 percent is smart indulgences," she says.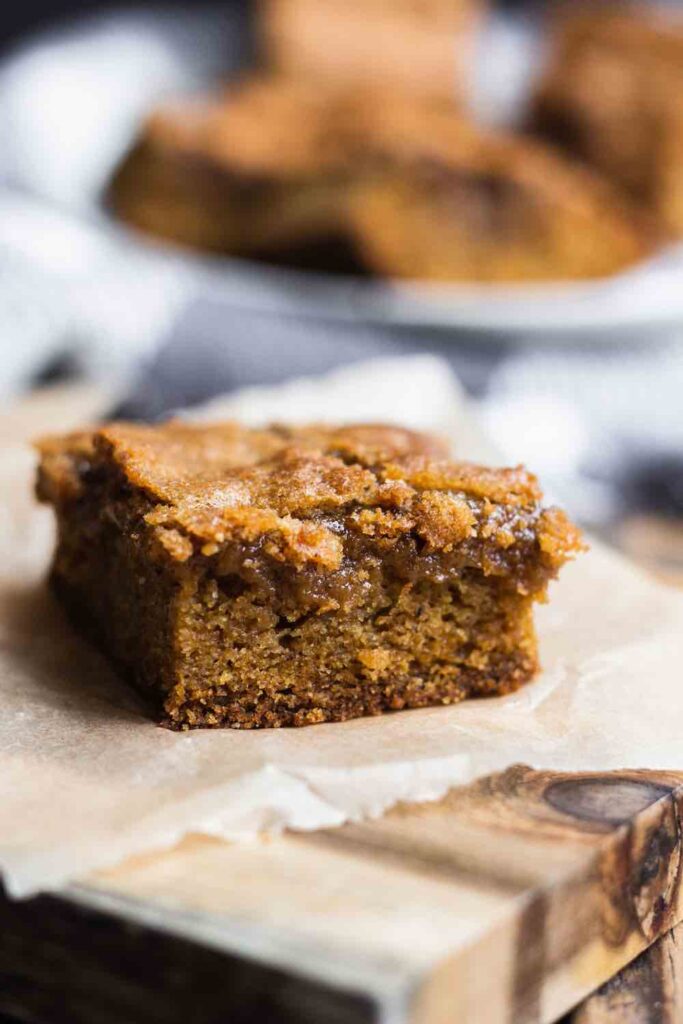 So, while there may be a full-fat ice cream recipe one day, Preuss says she is sure to include something like a vegan zucchini noodle recipe with tahini sauce the next time.
"That's how I approach my recipes. I don't believe in restricting yourself but continuing to maintain the fact that balance needs to be key. Movement and staying healthy and fit are part of that balance that I try to share with other people."
Her recipes and ingredients are inspired by the seasons – her detailed description of a recently made pasta dish complete with roasted butternut squash, kale, sausage, and pecorino cheese had my mouth watering.
I genuinely want people to realize that cooking is attainable.
In celebration of autumn, she posted herFall Bucket List, as well as several tasty recipes, including herPumpkin Spice Latteand thisRoasted Root Vegetable Souprecipe that I am dying to try.
"I want people to try the food I'm making because I think it's wholesome, I think it's delicious, I think for the most part it's simple, and it doesn't need to be complicated or a source of stress for people. I genuinely want people to realize that cooking is attainable," she says.
"Life should be balanced; life should be well-lived; you should love the life you live, and, hopefully, I can help people find a little bit of that."
XOXO

Art
culture
History