An addiction to hunting down the perfect vintage piece and a love for design sparked the idea that became Style Society. After a lot of daydreaming and planning, Jess and Emily took the leap to start their own business and do what they love, styling unique spaces with beautiful pieces while creating an unforgettable and memorable moment for their clients.
Jess Goodpaster and Emily Dicks decided to do what many of us only fantasize about — they quit their jobs and the security of a steady paycheck to follow their passions, opening their business Style Society.
Situated in an old warehouse in Northeast Minneapolis, packed with beautiful, vintage furniture masterfully styled into stunning vignettes, Style Society provides vintage rentals and styling for events, interior styling, and a creative studio space nicknamed the Clubhouse for photoshoots, events, and as a coworking space.
But before Style Society became a reality, Jess and Emily worked in a vintage home decor shop in Hastings, MN refinishing furniture and creating floral arrangements for weddings, all the while daydreaming about a grander venture. Emily tells me, "Jess and I would work on the furniture I'd be like, 'Jess, we could do so many cool things with weddings' and just daydreaming of what a cool business we could have with our skill-sets. Jess has a background in interior design and is about the handiest woman I've ever met in my life. She can fix anything and make things look beautiful. So after daydreaming for a while, we thought, why can't we do this? Let's do this."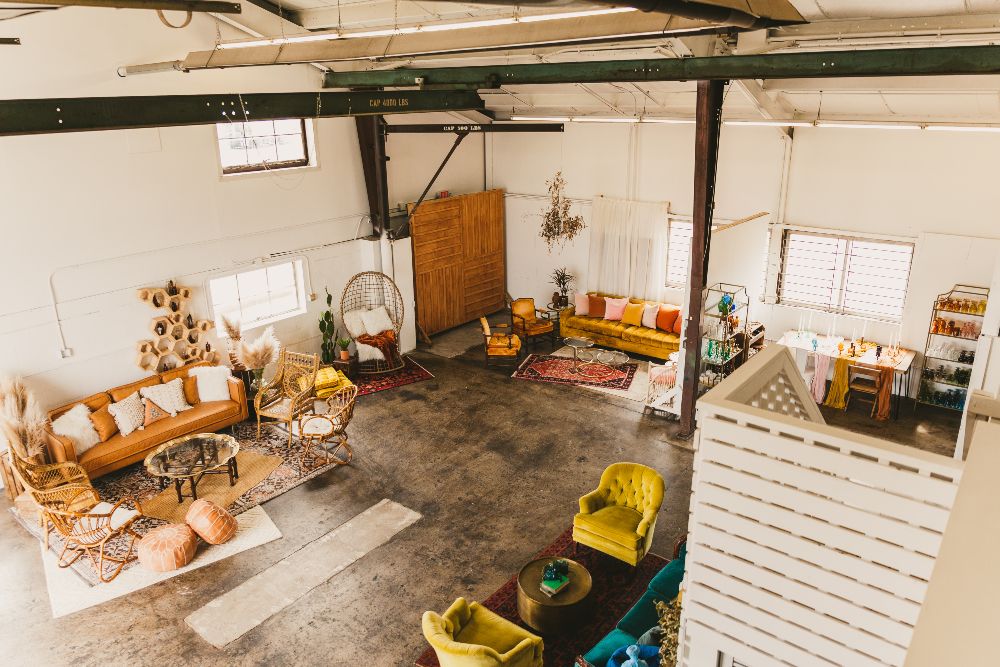 As an interior designer, Jess takes the lead to ensure their lounge showcases look beautiful. At the same time, Emily handles the communication, social media, and the floral styling as Emily is also co-owner of Moody Hues Floral. Together, Jess and Emily perfectly balance one another, playing off of each other's strengths and talents, enabling them to build their successful business from the ground up.
While Jess and Emily divvy up the workload, they both love to share one task — hunting down the next vintage piece for their collection. The unique and beautiful antique vintage pieces are at the heart of Style Society and what draws in many of their clients. Jess and Emily love heading out together, scouring flea markets, thrift stores, and estate sales for the next big find. And when they're not together, both continuously send one another pictures of vintage furniture and one-of-a-kind pieces they discover on Craigslist or Facebook Marketplace.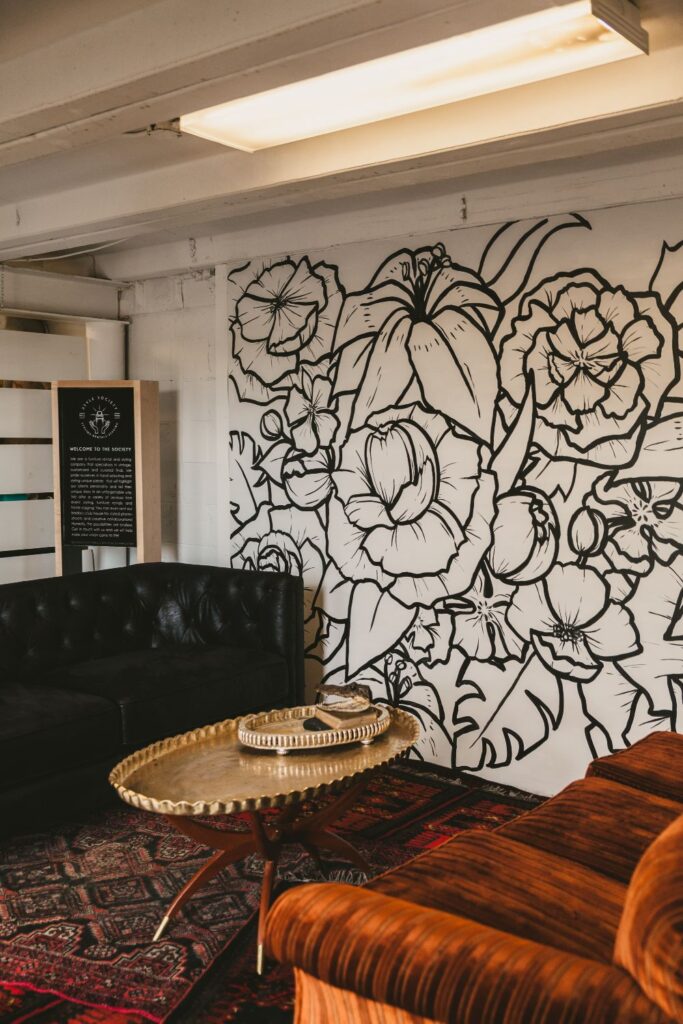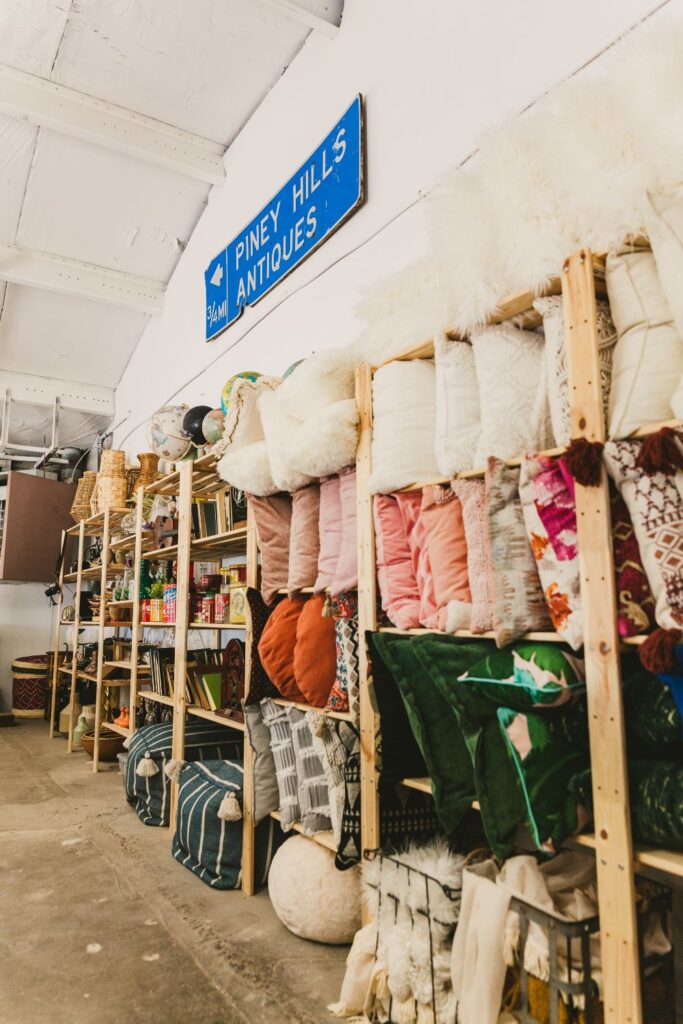 "We refer to it as treasure hunting a lot of the time," Emily explains. "We're treasure hunters." Jess adds, "I like repurposing instead of buying new constantly. It's the history, the find, the thrill of the hunt too. The excitement of bringing a piece back to life, a little bit of everything. We're always on the lookout, cause it's a process to find the right piece, so you always have to be looking, and we love it so much." Emily laughs, "We might be obsessed; it's fine."
We're treasure hunters.
Emily's obsession makes sense, given that her mother, grandmother, and great-grandmother all owned antique shops. "I've always been around antiques, flea markets. I would go with my family, and we'd set up our booth, and I would walk around with my five dollars, and I'd get to find my treasure. I think that's really where it started," explains Emily. Growing up watching her mother find such joy in antiques and learning the game of respectful haggling to snag a better deal all sparked the love of the hunt and uncovering the perfect vintage find.
Jess's and Emily's vintage collection includes a golden velvet couch named Goldie, another golden sofa Jess and Emily refer to as Rory, Lucy chairs, Leo chairs, and a black sofa fittingly named Raven, which Jess and Emily chose as the spot to settle in for our interview. Each piece has a name. "We get a vibe for each piece," says Emily, "like what would your name be? They each have their personality." You can easily see the character and charm of each vintage piece as Jess and Emily artfully style multiple distinctive lounges and vibrant, rich vignettes in their warehouse space.
---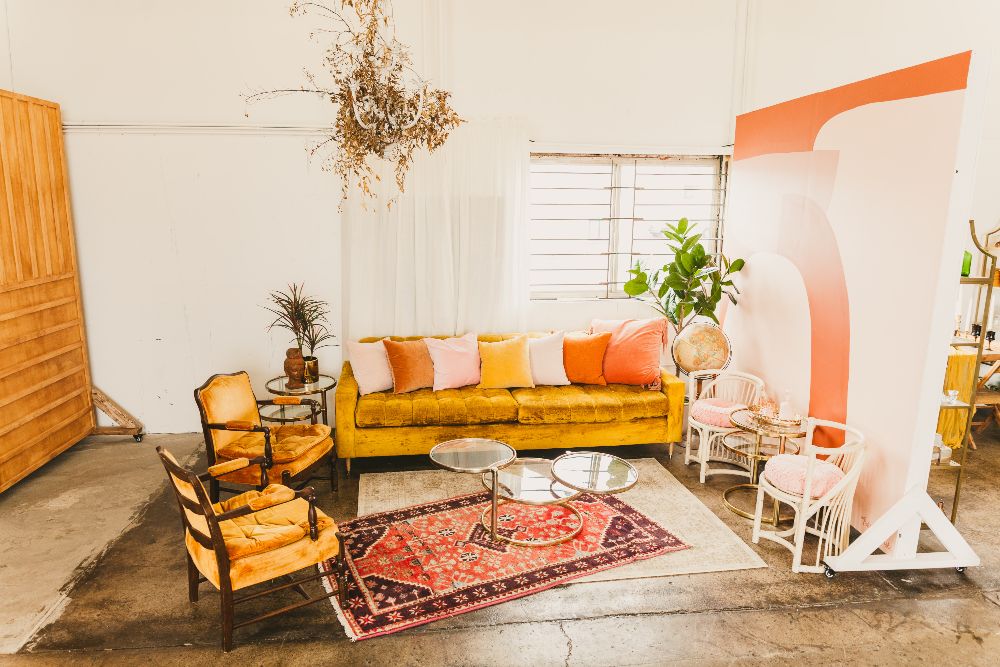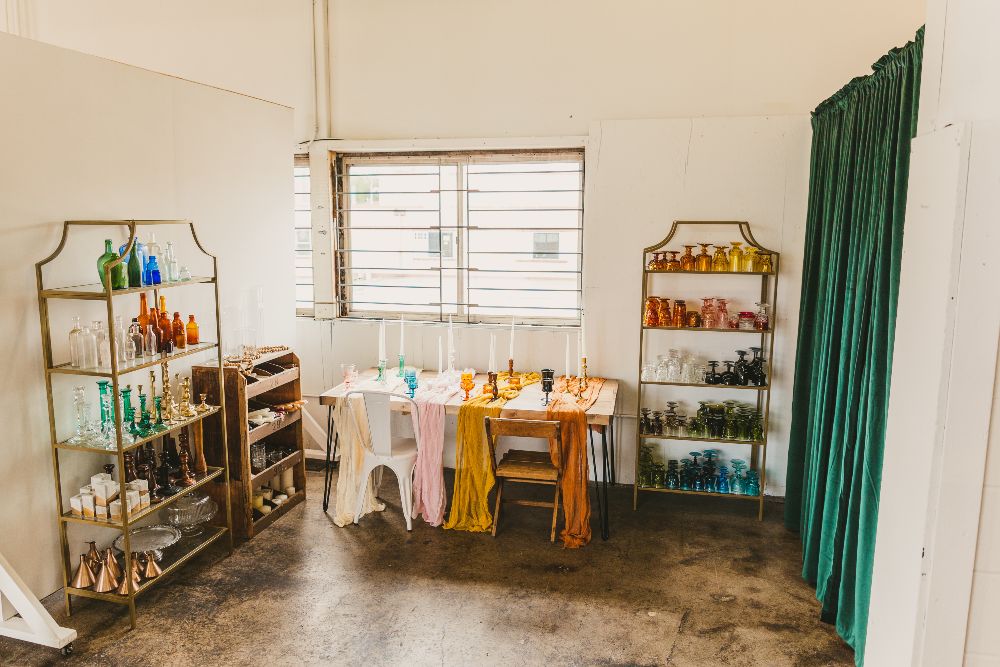 ---
Clients certainly benefit from Jess's and Emily's treasure hunting efforts, with the majority seeking out Style Society to design and style their weddings. Showcasing one-of-a-kind vintage pieces ensures a couple's wedding becomes that much more memorable, personalized, and unique.
When designing an event, Jess and Emily always put the client first. Jess describes their process, "I think number one is learning who the person is, what makes them smile, and what's going to get them excited because at the end of the day it's about them and what makes them happy and designing what's possible around them as a person."
While the unusual and rare vintage furnishings attract clients, Style Society's extraordinary success truly comes down to the unwavering partnership between Jess and Emily. Before moving forward with their entrepreneurial dream, Jess and Emily were warned against launching into business with a friend. "Yes, going into business with friends can be very challenging, and we just try to be open and honest with each other at all times," Jess says. Emily adds, "I think we both respect each other and know we both care about what's best for the business. When going into any situation, whether you're frustrated or need help, [you] always know that you're both here to help each other and here to make this work. There's no negativity; there's no space for that."
---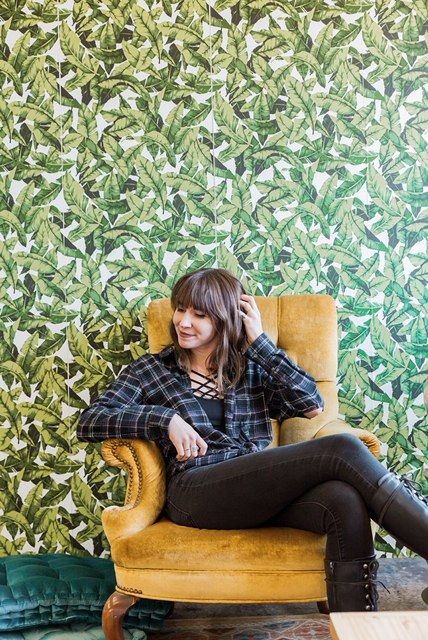 "It's the history, the find, the thrill of the hunt too. The excitement of bringing a piece back to life."
---
Both Jess and Emily agree that simply being good friends isn't enough when going into business together. Being willing to do the grind, to have the desire and the passion for what you're doing is integral to seeing your business thrive. Jess and Emily also try to always stay positive through the more challenging moments, especially during the pandemic when there was a brief period they were unsure if Style Society would survive.
Whenever Jess or Emily feels doubt around their decision to quit their steady jobs at the vintage shop in Hastings, Emily contemplates, "You question it for a second, but you move on. You can't sit in it." Jess agrees, "You always need to be slightly uncomfortable to be able to grow. It especially helps to have a partner to stay positive and keep those good energies going and to get back on track."
---
"After day-
dreaming for a while, we thought, why can't we do this? Let's do this."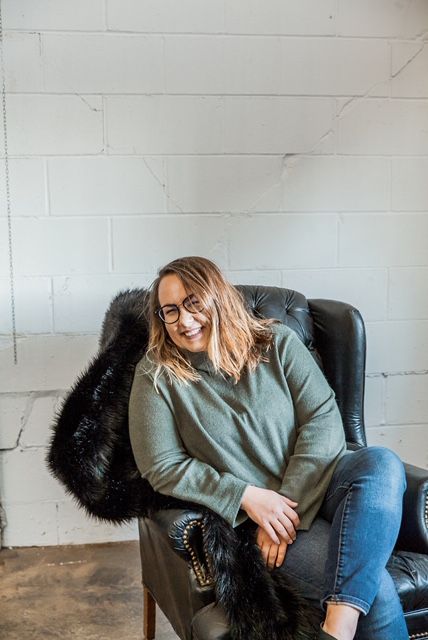 ---
For those looking to follow down a similar entrepreneurial path, Emily advises, "Giving up is not an option. You make this decision, and you move forward, and you stay positive, knowing that it's going to work out, and you're going to figure it out, and frickin do." Jess recommends, "If you have an idea, do your research, learn about your market, gather your toolset but then jump in. Don't dip your toe in, don't hem and haw about oh it's not perfect yet because nothing's ever perfect. You learn so much along the way, and I think just taking that leap of faith is going to get you so far. You don't know what's possible until you try."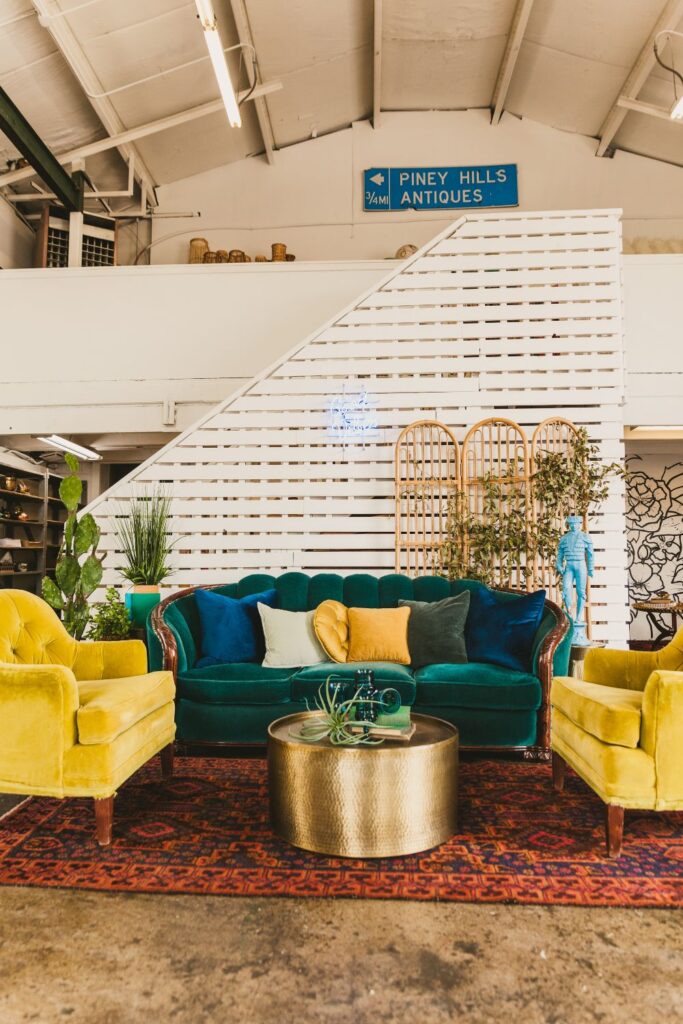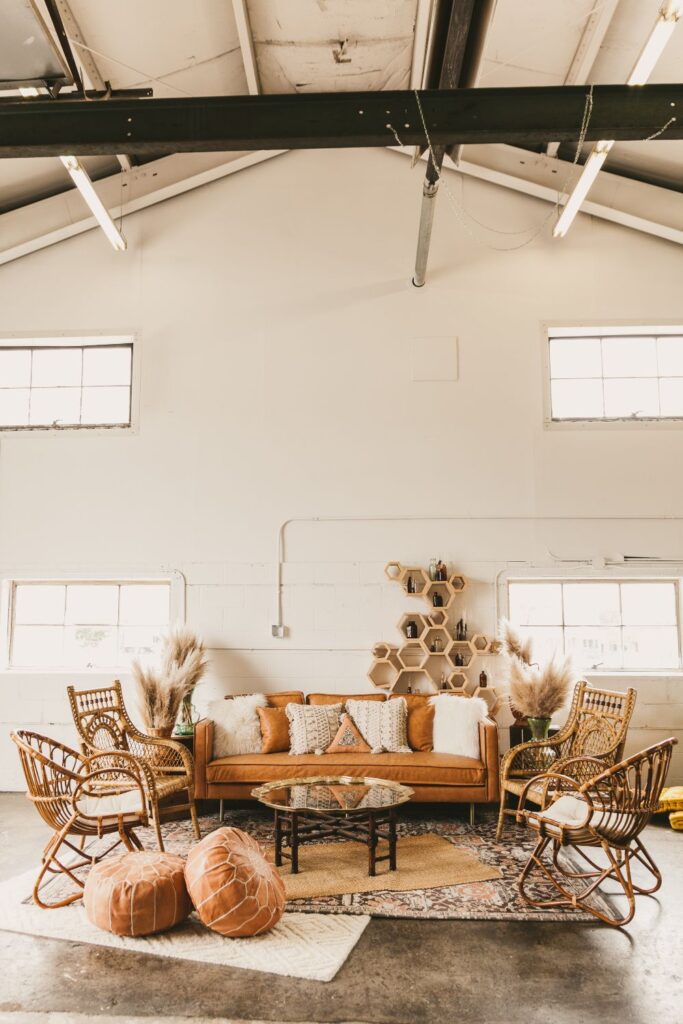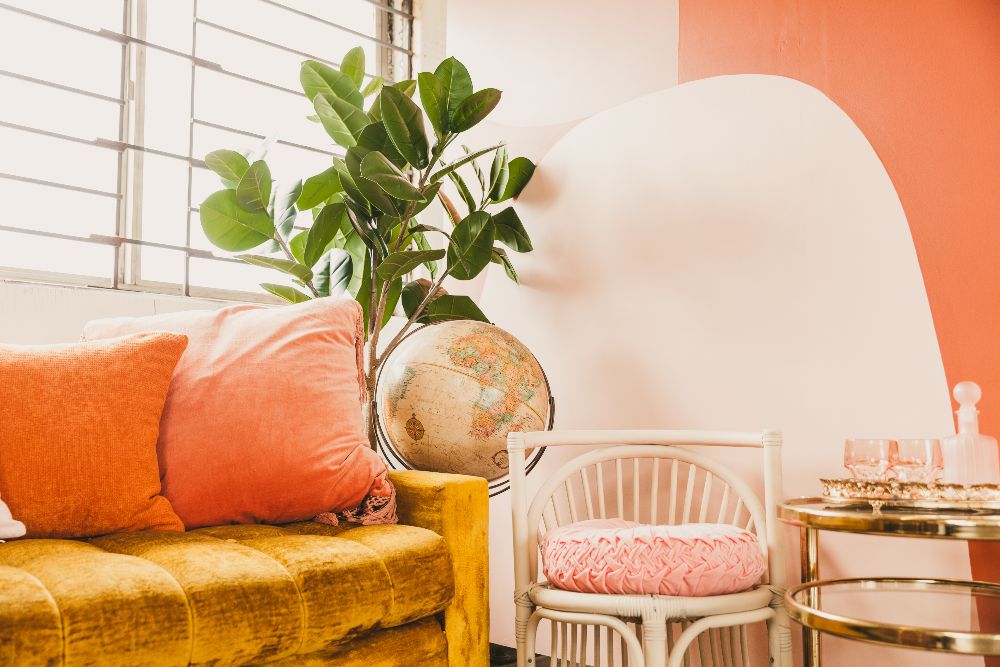 Looking into the future, while Jess and Emily will continue to focus on their rental service, they also hope to expand Style Society, moving into a larger space come spring to make room for a designated store. Clients will finally be able to take home the beautiful vintage pieces they've been lusting after from Style Society's existing inventory as well as purchase new gems brought in specifically for the store.
With Style Society's success, Jess and Emily have quickly grown out of the warehouse space they're currently in. "We want to have a bigger, better, and brighter studio space for people to work in, maybe have very intimate events… we've got a few fun ideas up our sleeves," hints Jess. As Style Society continues to grow and pivot strategies to meet new challenges, one constant will remain, Jess and Emily will always be on the hunt for the next fantastic vintage treasure to add to their extraordinary and beautiful collection.
Read our cover story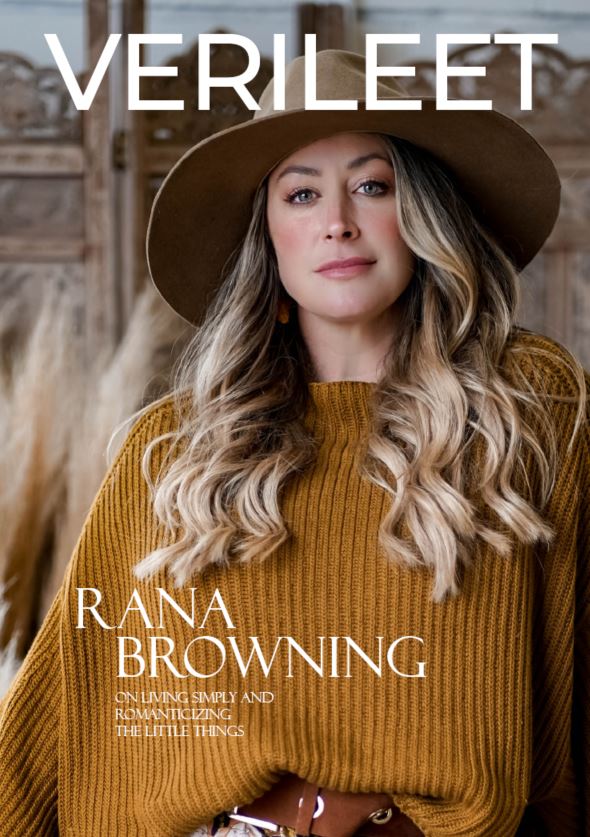 XOXO

Decor
Design
Interior Design
Photoshoot
Style Society
Vintage
Wedding Styling