Minnesota has a lot to offer this time of year. From hiking around Minnehaha Falls to picking apples at a nearby orchard, there are plenty of ways to have fun this fall!
Fall in Minnesota is something to be cherished. It's short, sweet, and the changing of the leaves paired with the crisp autumn air gives us Minnesotans a fresh perspective on life.
There seems to be a sense of urgency; we all want to embrace everything fall has to offer before winter covers our vibrant state in a blanket of snow.
Luckily, while the season is swift, there are plenty of things to do in Minnesota this time of year, and we can't wait to check them off our list!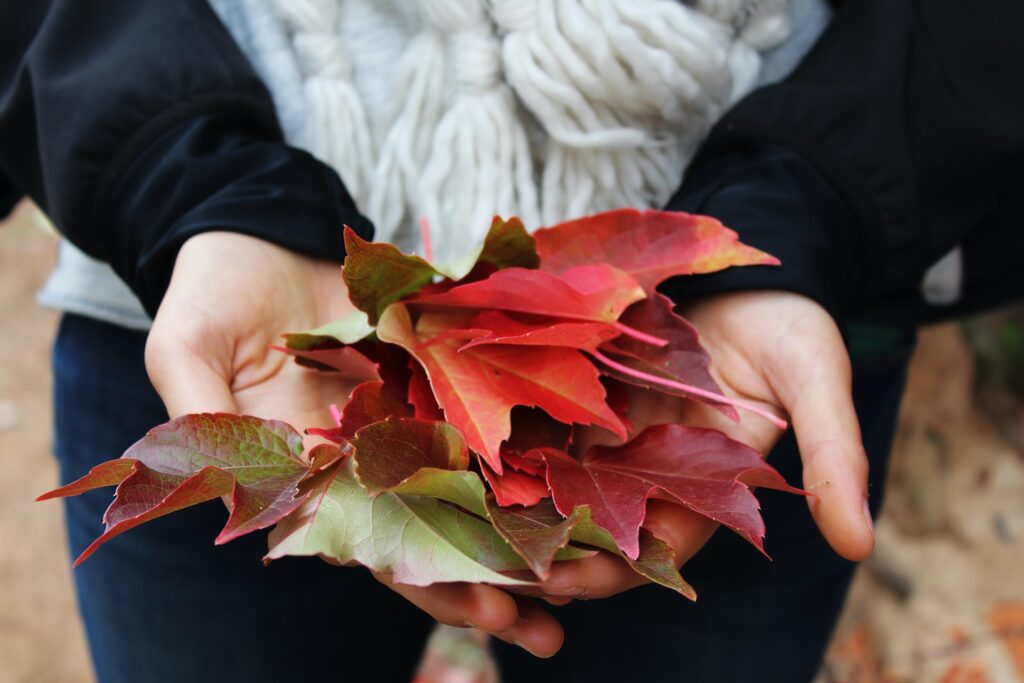 1. Spend The Day At An Apple Orchard
This one is a no-brainer. Visiting an apple orchard in September just feels right. There is a multitude of orchards across the state, with most of them right outside of the Twin Cities. Locations like Apple Jack Orchards in Delano, Minnetonka Orchards in Minnetrista, and Pine Tree Apple Orchard in White Bear Lake offer so much more than the traditional corn maze. From picking apples to indulging in fresh-baked apple donuts, visiting an orchard is a must-do!
Visiting an apple orchard in September just feels right.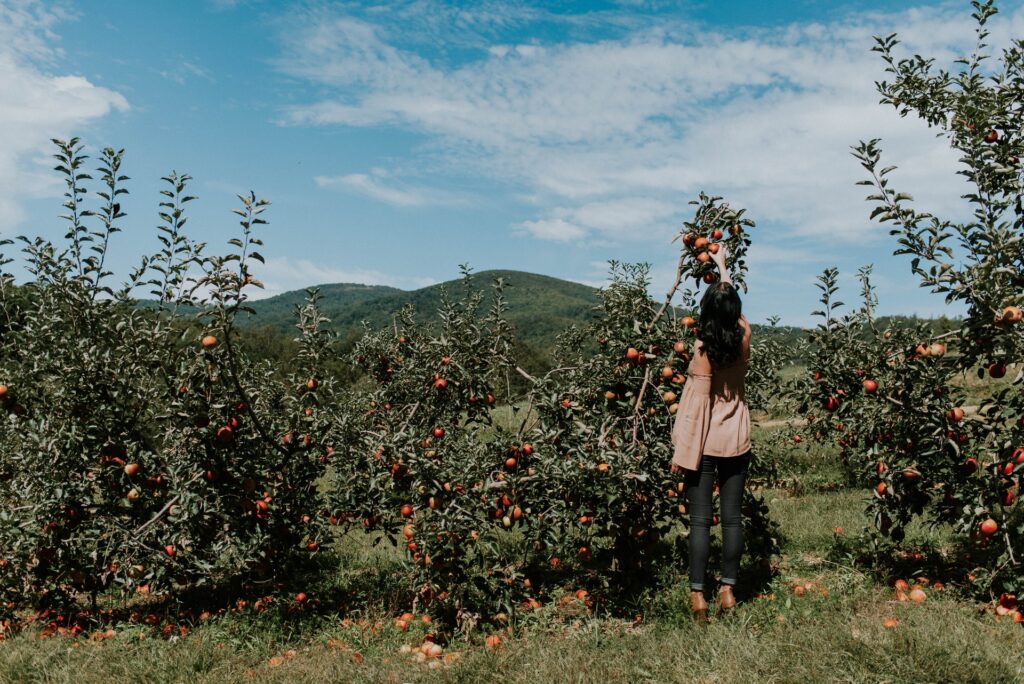 2. Visit A Pumpkin Patch
Whether you're picking out a pumpkin for carving, or you're planning to bake a pumpkin pie, this fall activity is absolutely necessary. There are several pumpkin patches around the Twin Cities that offer a variety of fun activities. Hayrides, pumpkin-inspired treats, and live music are just some of what you'll find. Oh, and you get a little wagon to pull your pumpkins in. Happy picking!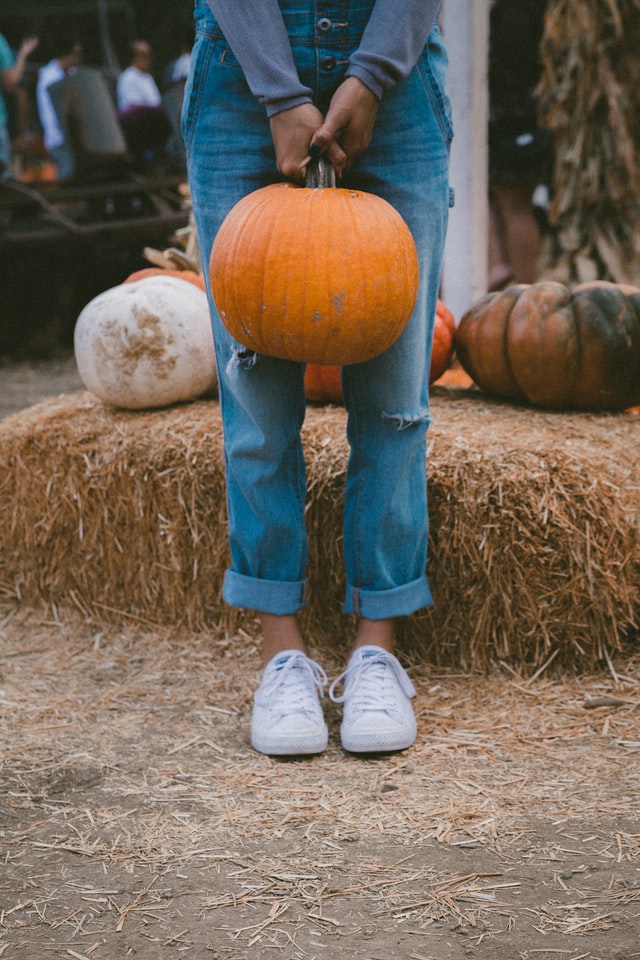 Hayrides, pumpkin-inspired treats, and live music are just some of what you'll find.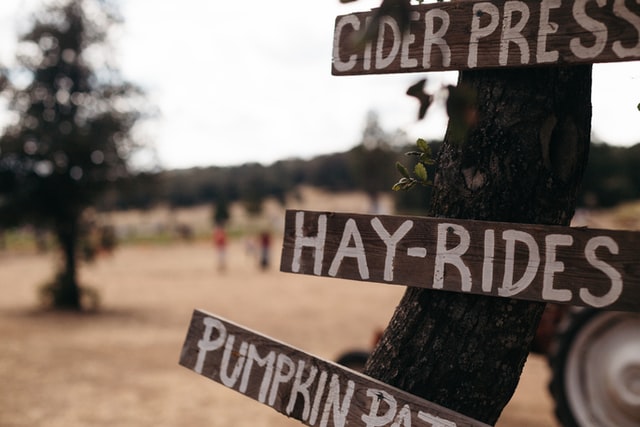 3. Check Out The Minnesota Landscape Arboretum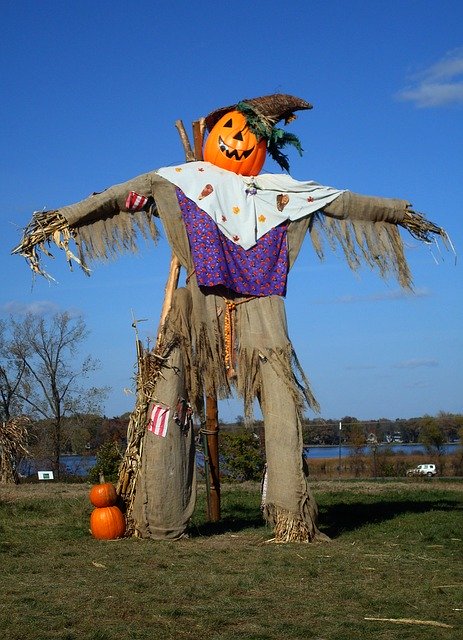 If you love how the leaves change color in the fall, this one is for you. The Minnesota Landscape Arboretum is located on 1,200 acres of land. It is home to dozens of gardens and hundreds of trees, all waiting to be admired. There are walking paths, as well as a 3-mile driving path. Every fall the arboretum hosts a "Scarecrows in the Garden" display from September 19th through October 31st. Admission to the arboretum is $15 a person for visitors aged 16 and up, and free for children 15 and under.
5. Meet Frankenstein's Monster At The Bakken Museum
For those brisk fall days, the Bakken Museum is just the place to spend an autumn afternoon indoors. Located in Uptown, only one block from Lake Bde Maka Ska, the Bakken has something for everyone. Learn about Benjamin Franklin and the invention of electricity. Or, spook yourself at the Frankenstein exhibit; be sure to check out the Frankenstein show they put on every 15 minutes in the basement.
A garden surrounds the museum, and the staff is always happy to share the museum's history. The best part? Admission is only $5, and it's free for children ages three and under.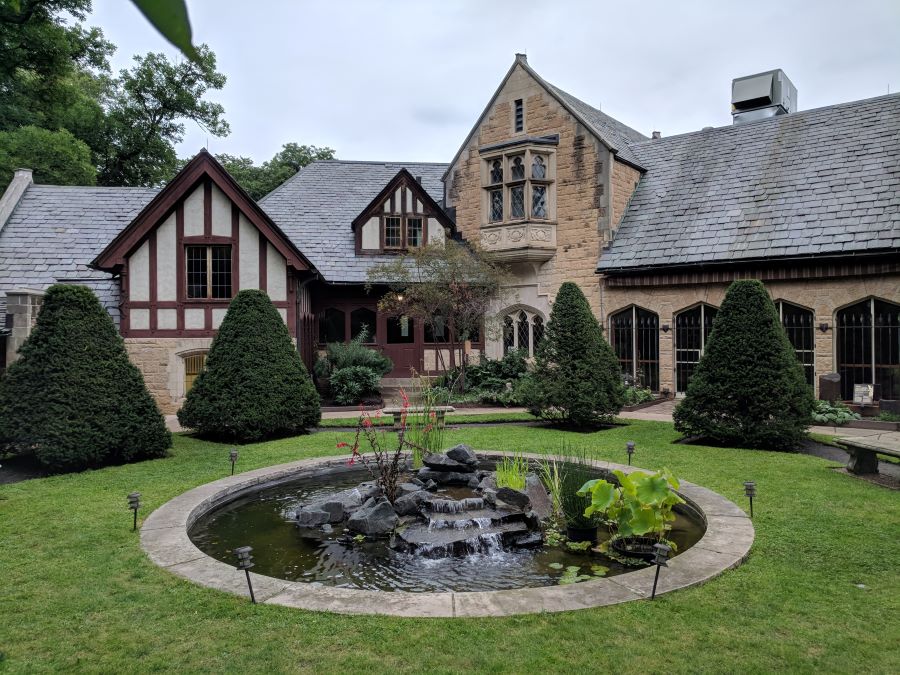 Each season in Minnesota is vastly different from the last. Although fall always seems to come and go much faster than we'd like, its briefness allows us to appreciate it. Whether you spend the afternoon at an apple orchard or hike around Minnehaha Falls, there is no shortage of fall-fun in Minnesota!
XOXO

Fall
Minneapolis
Minnesota
Twin cities