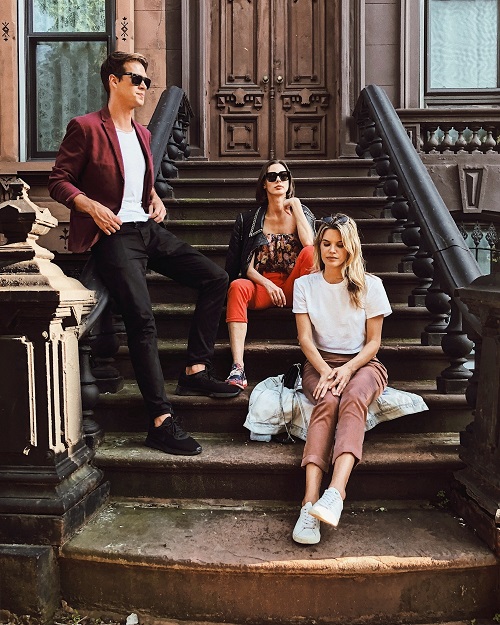 #5 Sneakers
In recent years, streetwear and classic, professional wear have been combined to create these powerful, fashion-forward pieces. Although a classic kitten heel is always a go-to on the job, sometimes they are not worth the multitude of blisters on your feet, or in some cases, a sprained ankle.
When sneakers became a new trending item with your traditional two-piece suit, I have to admit I was all on board. I like a heel as much as the next person; however, comfort is most definitely crucial while on the job.
You might ask, what can I possibly pair sneakers with? Truthfully, the possibilities are endless if paired with the right materials.
Need some sneaker inspiration? One of my top go-to ensembles for creating a laidback professional look is pairing my all-white Nike sneakers with a classic pant, a white high neck staple t-shirt, and an oversized blazer. These items can be found at any store, from Zara to your local thrift shop, and are very affordable.
Next time you are suffering the Monday blues, or are just not feeling it, save yourself some time and effort by creating one of these simple, classic ensembles.
XOXO

Photo
Photography
Pictures
Relationships
Women