Ever go into your closet wanting to find the metallic heels you bought in Paris eight years ago? However, there is so much clutter as you dig through the Mount Everest of shoes; it takes you nearly 45 minutes to find what you're looking for. It is time to clear out and declutter your closet. Ditch the metallic, and splurge on affordable, versatile, everyday essential shoes for you to wear every season.
Imagine this:
It's Friday night.
You're going to meet your girls at Crave for happy hour.
You walk in wearing this killer sheer bodysuit paired with high waisted latex pants.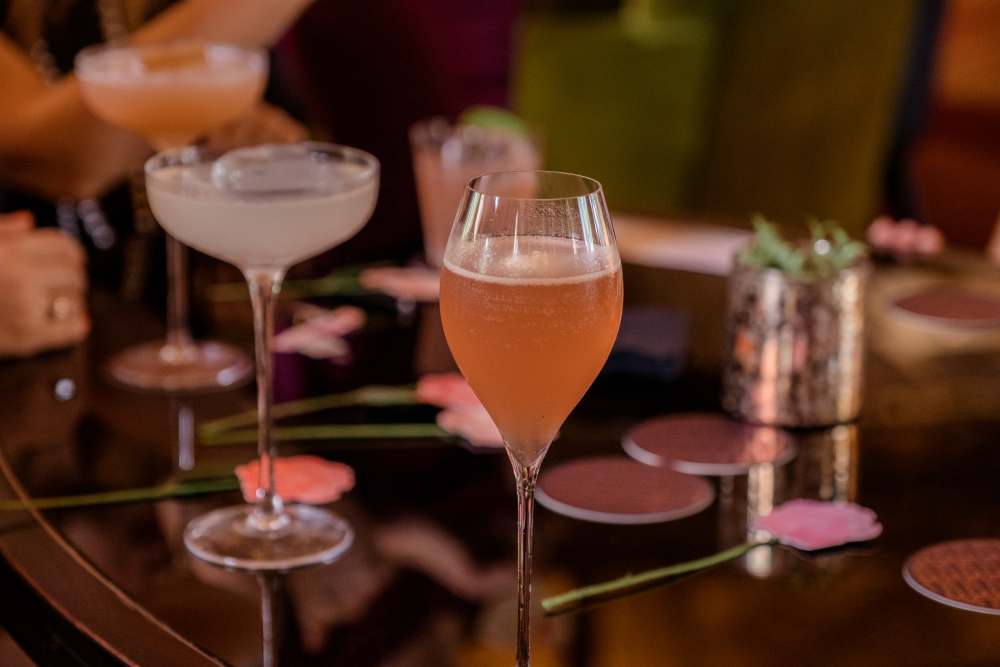 Only there's a problem. As you were running out the door, you ran into your Kim Kardashian shoe closet and grabbed the first pair you saw, and they happened to be your 80's inspired go-go boots. What a mistake. Your outfit just went from a 10 to a six on the style scale.
---
Ladies, most of us can acknowledge that we own more shoes than we would like to admit. However, when asked if we would downsize, more than likely, the answer is no. Although shoes are categorized as only being accessories, they create bold statements and hold significant power in any outfit. Yet, the time has come. There is no need to hold onto those go-go boots you bought five years ago anymore. It is time to get back to the basics.
Although narrowing down to five shoes seems like the end of the world when it comes to the necessities, these are guaranteed to get you through the seasons, and pair well with any day-to-night outfit.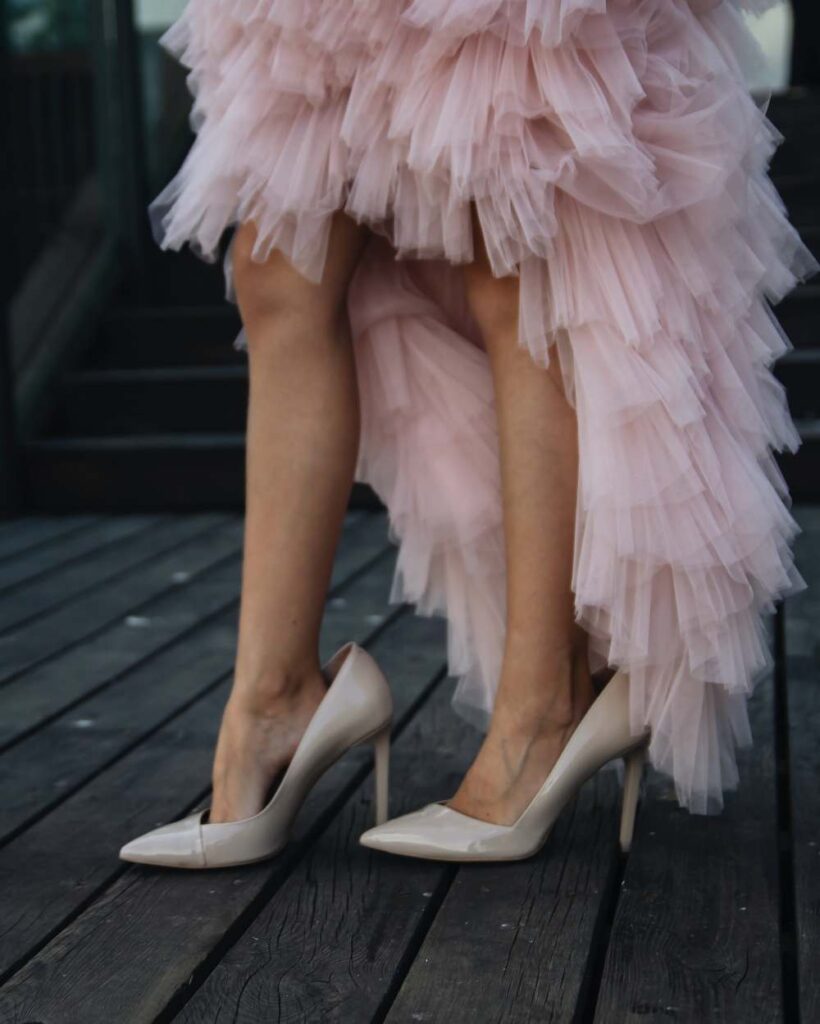 Nude Heels
There is absolutely no way you can go wrong with a classic nude heel. Not only does the heel give you model height status, but it also pairs well with nearly everything in your closet. From your classic pantsuit to jeans and an oversized cardigan, this heel is here to stay.
Need I say more? This shoe can also be found in nearly every store! From a $25 pair at Forever 21 to $90 at Steve Madden, you can find the perfect heel without breaking your bank.
Strappy Sandals
If you haven't already, it is time to ditch the flip flops. Not only do they provide zero support for your feet, but they are also outfitted mishaps. Instead, fill your closet with strappy sandals, whether they are flat surfaced or give a little wedge on end, this shoe is perfect for any summer outing.
The best part? These shoes come in every color and design! From a Greek goddess tie sandals to a colorful beaded shoe, the possibilities are endless. However, the best options to choose are always classic black or nude, with minimal accents on them. This way, you aren't breaking your bank, and you're able to wear them for years to come as they won't risk going out of style.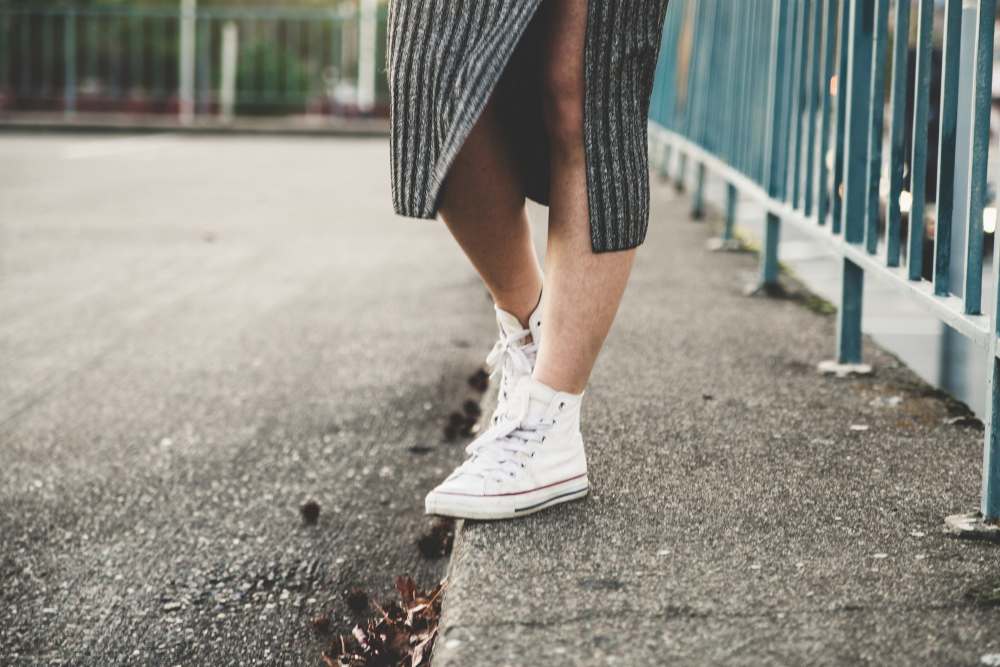 Sneakers
When you think sneakers, most will automatically relate them to fitness, running errands, or camping. Yes, they are necessary for your everyday tasks; however, in recent years, sneakers have been gaining some serious popularity in the fashion world.
Do you remember when you broke in your newest heels, and it left you with oozing blisters? The next day you get up and are getting ready to head to work, dreading putting those heels back on knowing you'll be limping all over the office. At this point, you need to ditch the heels. Put on some Air Force 1's, and you are immediately given a sense of relief while maintaining a professional, put-together appearance. Mix your business look with casual to create the ultimate fashion statement, while saving your feet from another blister.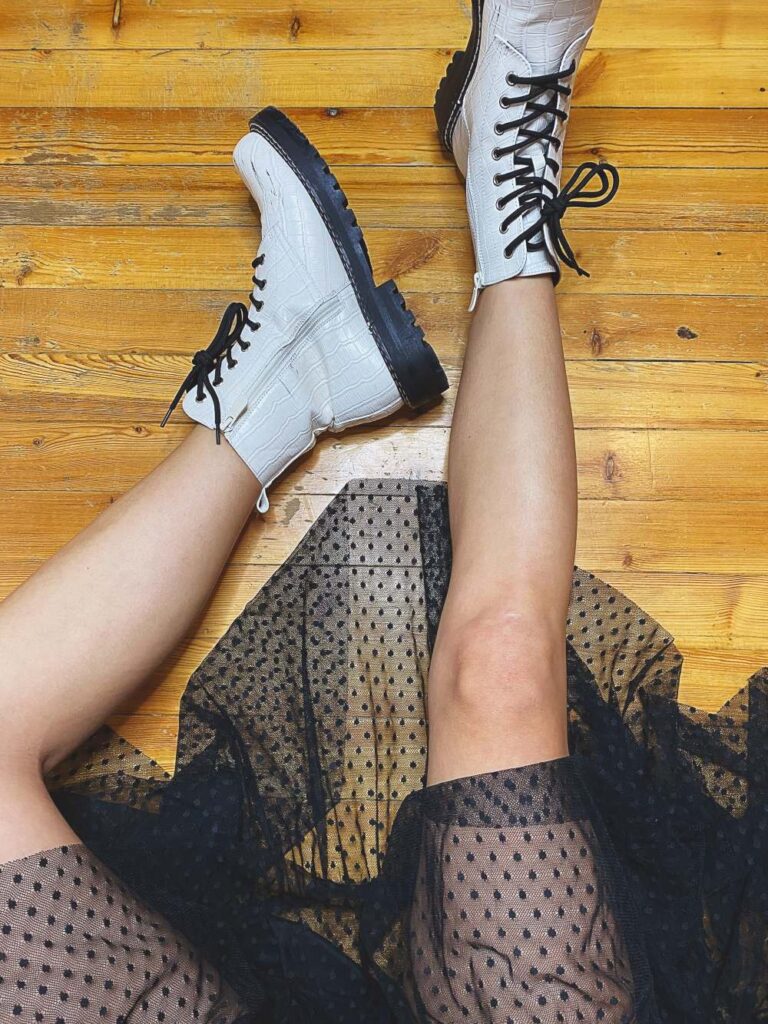 Ankle Boots
Did you know if you purchase the right type of booties, you can wear them every season? Yes, I'm saying even in the 80-degree heat. Although boots are typically more expensive, who wouldn't want to spend a little more money and be able to wear a nice pair all year round? It's time to throw away the Uggs and get yourself into a pair of Dr. Martens, or any ankle boot that feels right and is in a natural hue.
My favorite go-to outfit during these humid months are printed mini dresses paired with my black, classic Dr. Martens. It's comfortable, classy, and gives off a retro vibe. If you're not into the punk rock chunky boots, find a narrow fit heeled boot. I have pairs of tan, black, and even white stocked up in my closet all year round!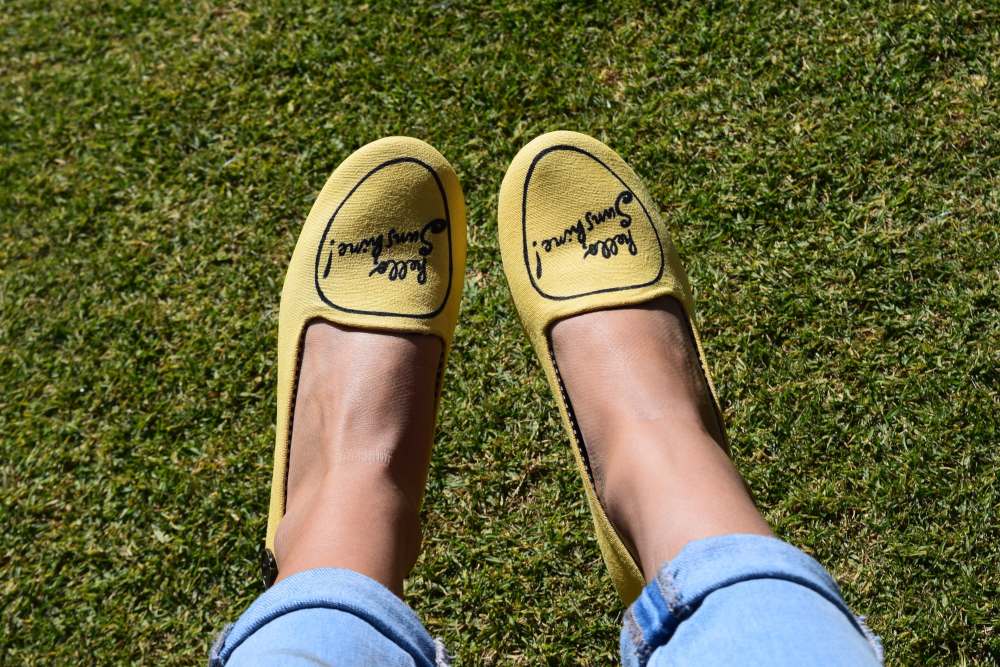 Printed Flats
When I hear the word "flats", I automatically have PTSD, thinking of when I used to have a pair of black, buttoned, flat-footed shoes, I wore all the time as a child. They were horrendous. For once, do not stick to the neutrals, unless you want to age 60 years in a day. Instead, splurge on a fun, printed pair of flats.
Although printed flats are the most at risk when it comes to going out of style, these dainty shoes are perfect for completing any outfit and giving a bold statement. From cheetah print to snakeskin, you can turn any boring work outfit into something people will notice.
XOXO

Photo
Photography
Pictures
Relationships
Women