Twin Cities Instagram blogger Connie Gliadon shares her love of succulents and how keeping these sometimes-overlooked beauties can bring joy to a household.
When people imagine the desert, they often picture a stark, barren landscape devoid of color. Upon closer inspection, you'll notice that the desert is not desolate at all. It is filled with a subtle beauty that can give even the lush rainforest a run for its money.
Much of this beauty can be attributed to the succulents that flourish in drier climates. Minnesota native Connie (Milan) Gliadon found out just how bewitching succulents are on a trip to San Diego nearly a decade ago.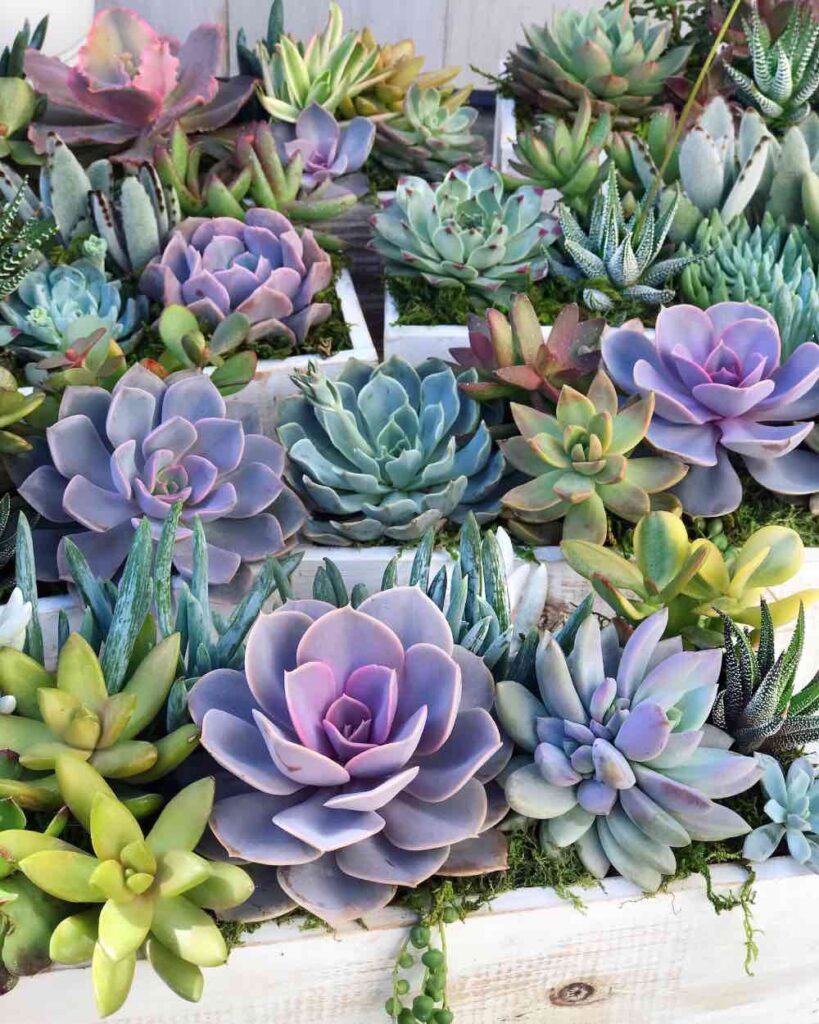 "I wasn't really aware of what succulents were," she says. "I saw a bunch of different succulents, mostly the floret/rosette ones that drew my eye. There was just something so captivating. There's just something about the colors with succulents that you don't find in anything else."
Gliadon quickly developed a passion for the plants and began growing them at her house in the Twin Cities. As her collection grew, she says her then-fiancé, now husband, questioned where she was going with this new hobby, and she responded by saying she didn't have a specific plan; she just liked them.
"And he said, 'OK, well you're taking up every counter in the house,'" she says with a laugh.
Eventually, she started making arrangements with her succulents.
"It was a great creative outlet for me. I've always loved flowers and plants, and I've always had kind of a green thumb," she says.
One of these creations was a "succulent taco," a hard-shell taco filled with miniature succulents, an arrangement that took the internet by storm.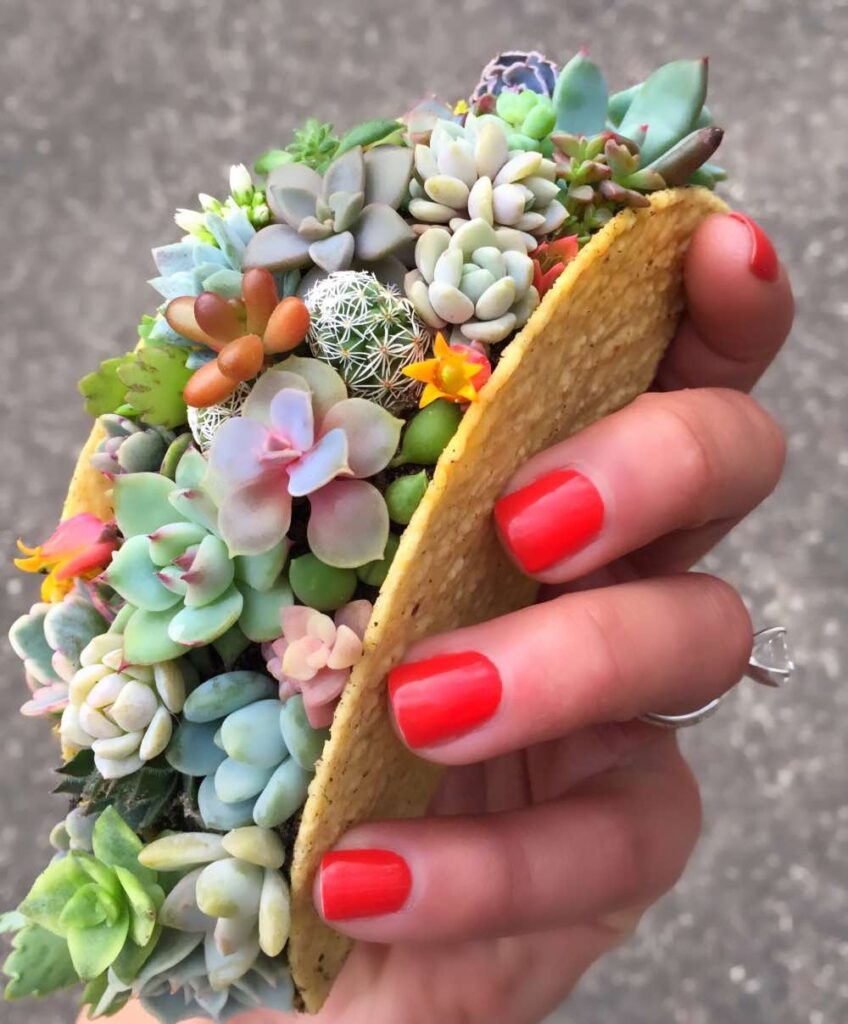 Gliadon has always kept plants, but the hobby grew after succulents came into the picture.
"There are plants on every windowsill; there are plants hanging from curtain rods; our dining room is filled with plants," she says, adding that she even brings some of the tropical plants from outdoor summer planters inside since she can't bear to see them die.
When asked how many plants she currently has in her home, Gliadon laughed and said she had no idea, estimating the number to easily be in the hundreds.
About seven years ago, she began making custom arrangements for people in the Minneapolis area, and herInstagram pagestarted soon after.
For Gliadon, succulents were a new landscape of learning. Aside from the beautiful colors and textures of the many different types of plants, there was a learning curve for keeping them that piqued her interest even more.
"Nobody here could really tell me how to care for them in the right way. And there was kind of this misconception that succulents are just the easiest plants, and you don't have to do anything for them, and anybody could grow them," she says. "I learned very quickly that is not the case."
Her husband, Kent, who has a degree in turf science and landscape design, helped her along the way. And it was he who suggested getting her plants tested at the University of Minnesota when her collection developed a mysterious bacterium early on in her hobby.
But much of her experience is self-taught through trial and error, from finding suitable planting medium to drilling her own drainage holes in pots, and more.
In summer, she works at her outdoor potting bench and has a basement setup with large grow lights for the winter.
HerInstagrampage, under the name Connie Milan, Justbeingcon, is filled with vibrant, eye-catching arrangements, and Gliadon says she loves being connected to a community of plant lovers to learn from and share advice. She encourages people to reach out with questions.
"I want to post things that are authentic and helpful for people," she says. "You learn things all the time. I like having the opportunity to help other people, because I didn't have that."
Gliadon's arrangements are available for purchase in the Minneapolis area. They cannot be shipped due to their weight, delicate nature, and since she's a one-woman operation. She is happy to make custom arrangements for clients in the planter of their choosing.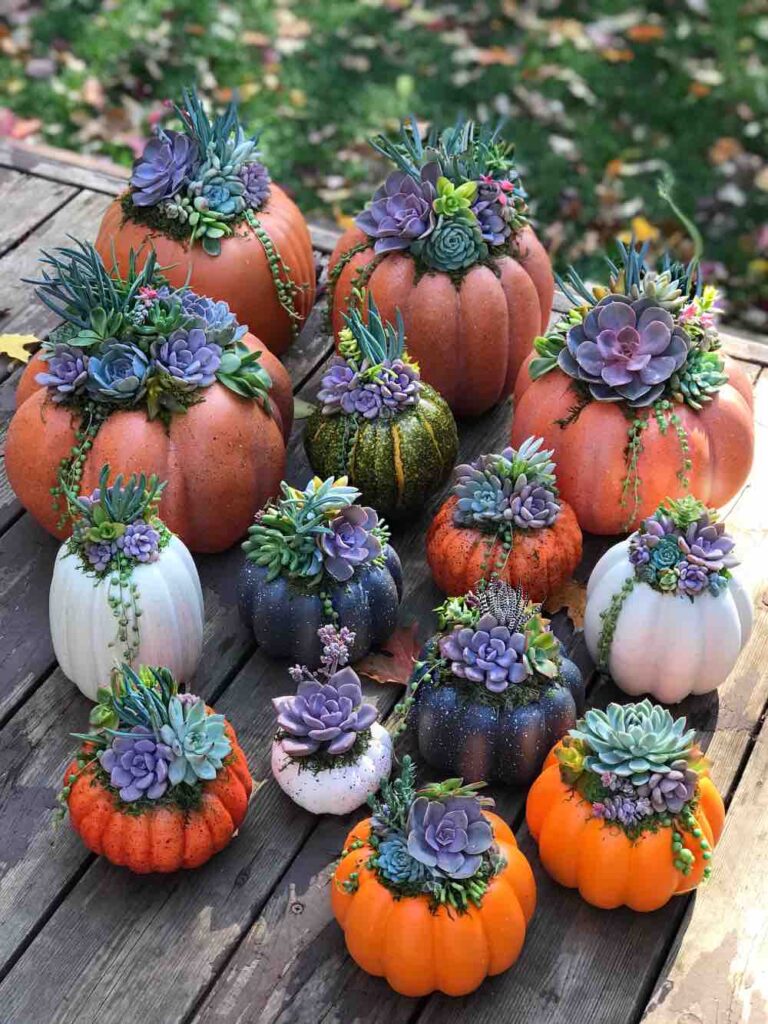 Since it can be challenging to find healthy succulents in Minnesota, Gliadon propagates many of her own for the arrangements. Though she says it is hard to pick a favorite, one that she often gravitates toward is the Echeveria family of succulents, particularly Perle von Nurnberg, which turns pink and purple in full sunlight.
She encourages people to consider keeping succulents because each one is so different from another.
Her advice to new hobbyists includes:
Investing in a good grow light, as many homes do not get adequate sunlight.
Starting with green succulents, such as jade or haworthia, since they are more tolerant of low lighting.
Buying from a plant specialty store instead of a "big box" store, since the plants will typically be healthier at the outset.
Keep trying!
"I love encouraging people to dig in, get dirty, and let their creativity flow! If something isn't working for you, try a new variety of succulent, a new pot, or a new location in your house," she says. "Let your vision guide you – don't be afraid to start over or rearrange your plants until you create something that brings you joy."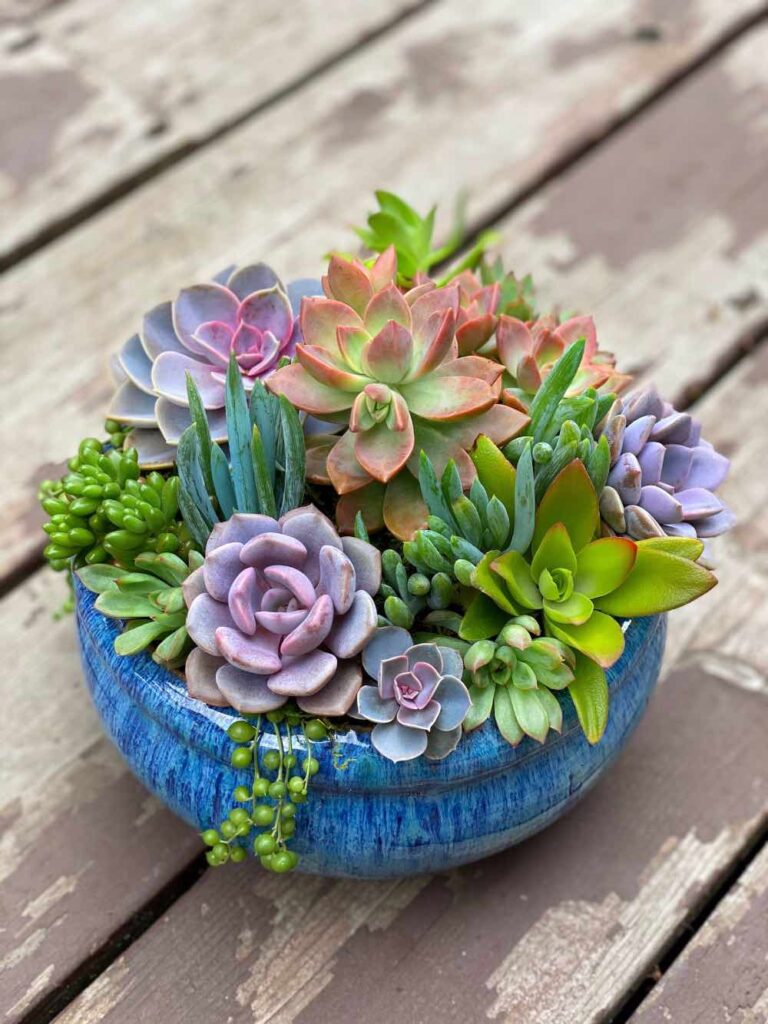 For Gliadon, this is a hobby that she simply loves.
"It's kind of like meditating for me. I'm not a meditator – my brain is way too busy – but when I'm outside and gardening, the time just kind of stops, and it's really just my happy place."
XOXO

houseplants
indoor gardening
planting
plants
succulents