Holidays in a pandemic. I'm sure Lifetime already has a rom-com in the works on how to survive the festivities in the midst of a global crisis while also finding true love, but until then, we'll have to make do. So, no matter how you're celebrating this year, to help you make it through the holiday season, here is your 2020 holiday survival guide!
Ah, the holidays are here. For some, the holidays mean warm gatherings and joy, and for others, the holidays immediately conjure up dread. Likely, most of us usually fall somewhere in between. But, particularly this year, which has left most of us reeling, we'll all need some extra help getting through the holidays. Undoubtedly, your festivities will look a bit different this year. But no matter if you're gathering with a small group of loved ones, connecting virtually, or celebrating alone, this holiday survival guide will help you make it through the holiday season and maybe even start to feel a bit of that festive holiday spirit.
1. Keep the traditions you like, ditch the ones you don't
Traditions are part of what makes holidays special. And whether you're celebrating with family, virtually, or alone, practicing holiday traditions that are meaningful to you will help bring some normalcy and comfort to an otherwise trainwreck of a year. So if your tradition is blasting Mariah Carey for the hundredth time, drowning cookies in frosting, or making your grandmother's old tried-and-true latke recipe, lean into those traditions this year for an extra dose of solace and well-being.
At the same time, if your family partakes in a tradition you've absolutely loathed since childhood, it's time to ditch it. Even if an activity or food is considered "tradition" when that tradition is causing you stress, unhappiness, or hurting your physical or mental health, it's not worth it. This year, start a tradition of your own that you know you'll love. Maybe it's a pre-holiday nap or locking yourself in the bathroom for an hour-long relaxing bath.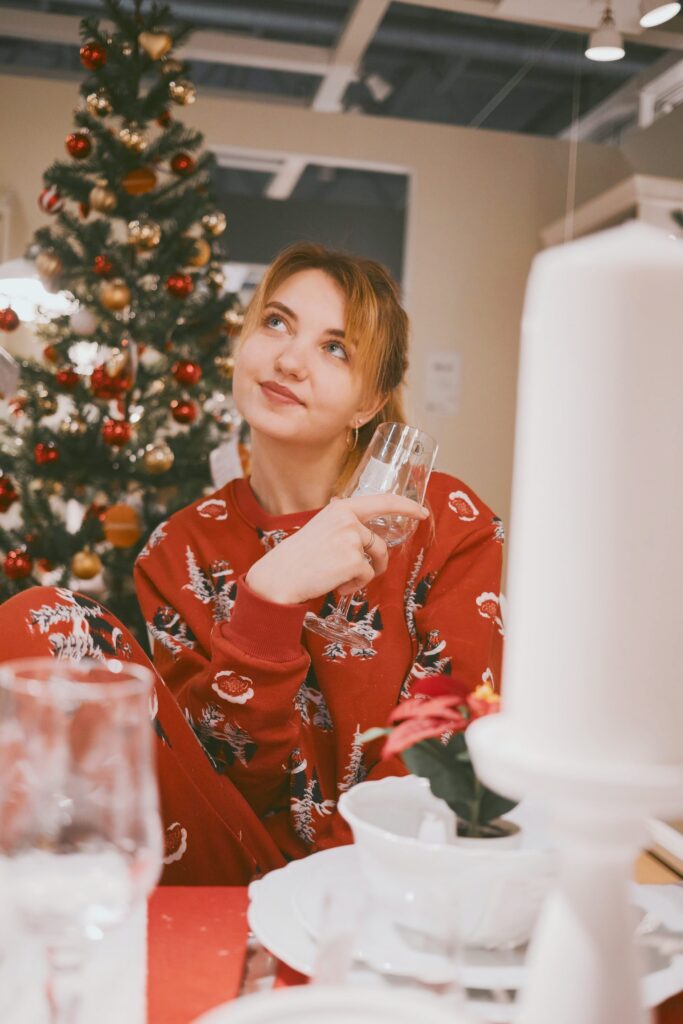 2. It's the perfect year to say "no."
Your go-to line this holiday season will be, "In a pandemic?!" Family dynamics can be challenging on a good day, but for whatever reason, the holidays always seem to bring out the family drama. Saying "no" to family get-togethers or distressing conversation topics is no small feat. But this year, if you're having a hard time saying "no" to holiday festivities because you don't think your family will understand you're sitting this year out for your mental health and sanity, simply say, "I can't come. There's a pandemic!" Not only is it true, but it takes the pressure off of you coming up with additional reasons and explanations why you're skipping holiday get-togethers this year.
3. Decorate your home and your body!
Cabin fever has felt exceedingly real this year. Bring some life into your home and change up the scenery with festive decorations. (I've seen a set of twinkle lights do wonders.) Whatever you celebrate, give yourself permission to go big this year and get gaudy with the decorations. Changing your surroundings helps change your state of mind and mood, so decorate in a way that makes you happy.
The same goes for your clothes, makeup, and hair. Switching up your style, or rather, simply changing out of sweatpants and into non-elastic pants, can give you a much-needed mood boost. In interviewing fashion influencers for Verileet, all of them adamantly champion the notion that putting on a great outfit or doing up your makeup can drastically change your frame of mind and instantly make you feel better. Plus, then you'll look fabulous for any holiday festivity, even if your big plan is to hermetically seal yourself to your couch and binge-watch holiday movies all night.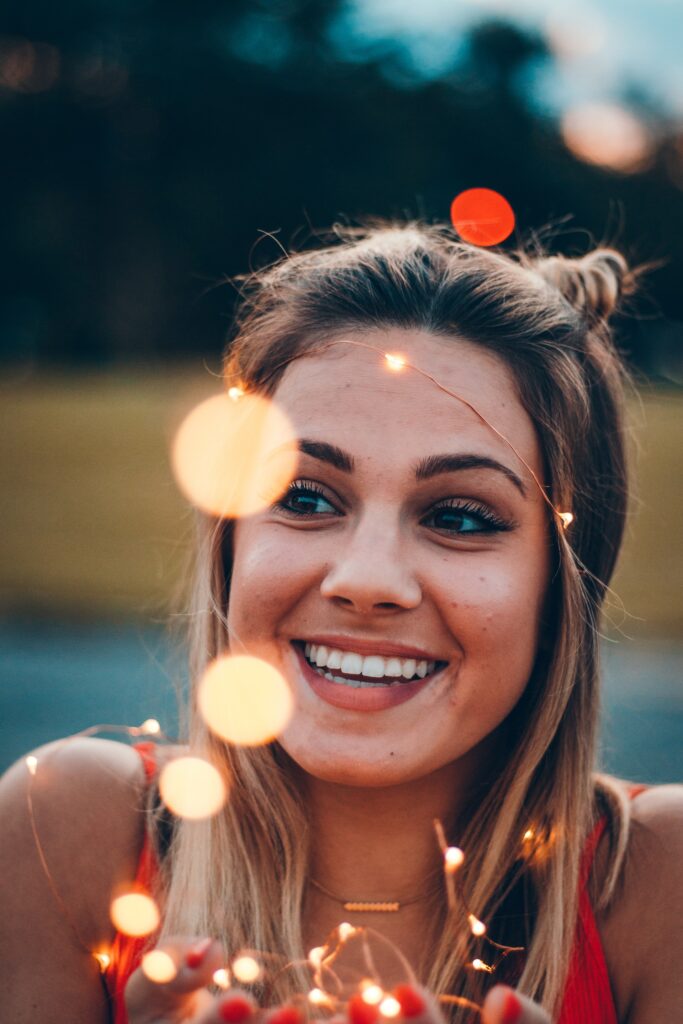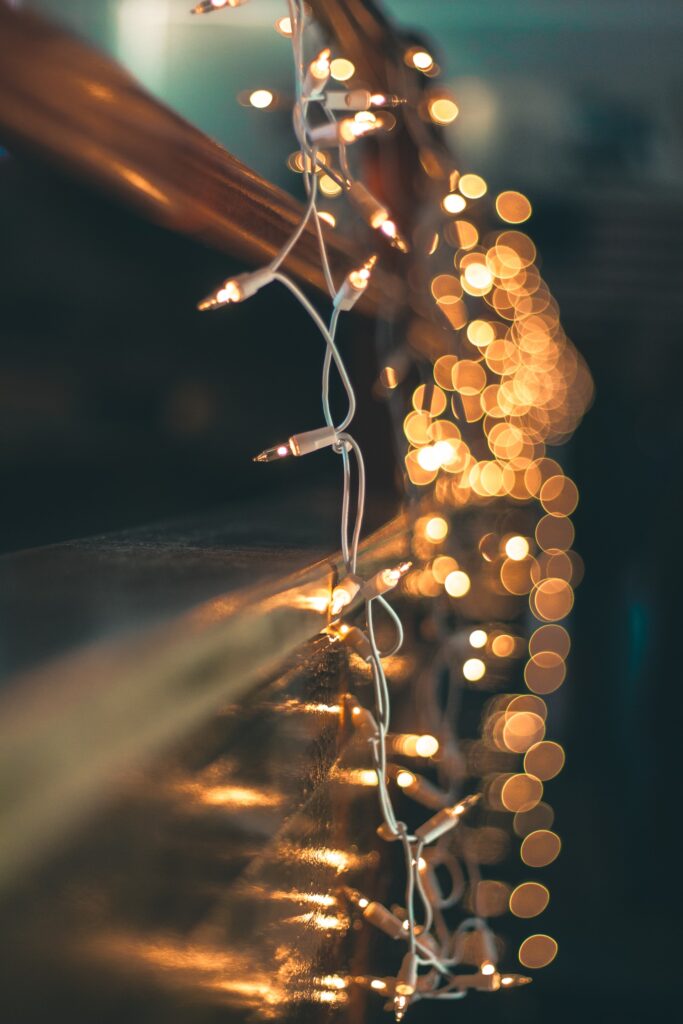 4. Show up with empathy
We've all experienced extra stress, loss, grief, uncertainty, and anxiety this year. And with such a rollercoaster of a year and emotions, showing empathy for others AND yourself will be the kindest act this holiday season. For instance, if you or someone lost their job due to the pandemic and can't afford gifts this year, bring your empathy and understanding, not guilt or shame. 2020 has been a tough year all around. Don't put additional pressure on yourself or others if you didn't meet all your life goals this year. Trust me, no one did.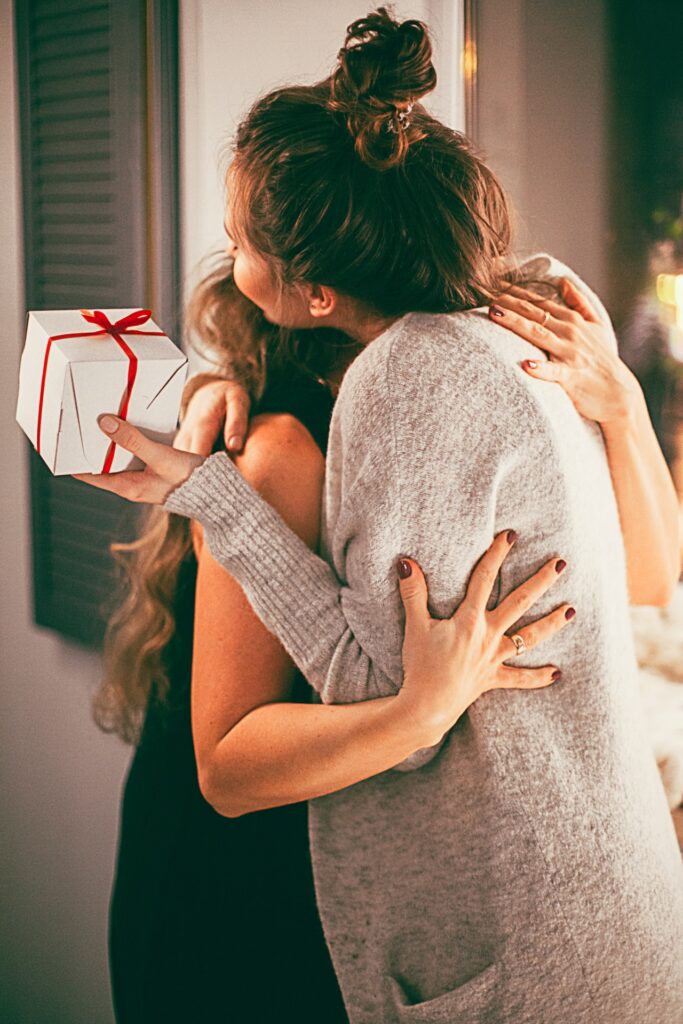 5. Indulge in creature comforts
Break out that guilty-pleasure movie, order takeout from your favorite local spot, or play video games until your eyes blur. (Well, maybe not that long.) The idea is to give yourself a break and do something that gives you pleasure. The holiday season is notorious for being one of the most stressful times of the year, and especially this year when we may not be able to spend time with loved ones, taking care of yourself is more important than ever.
XOXO

cozy
family
holidays
managing stress
pandemic
winter