South Korea has played a significant role in the beauty industry in recent years, leading the way as one of the most influential beauty industries for countless makeup and skincare trends that have quickly gained traction worldwide.
One of the top reasons Korean beauty is so popular today is due to its emphasis on clean and simple makeup. Not only does K-beauty like to keep your skin free of harsh chemicals and heavy cosmetics, it's all about enhancing your natural beauty through hydrated skin, rosy cheeks, soft-lashes, and shimmery highlights. And what better time of year than winter to try these holiday-worthy looks? Not convinced? Check out these six super popular K-beauty makeup trends to see why they're perfect for the holiday season.
1. Rosy Cheeks
Blushed cheeks have taken a front seat when it comes to makeup trends this year, and we have K-beauty to thank for that.
Not to mention, rosy cheeks and winter go hand in hand. While we typically apply blush to the apples of our cheeks, Korean beauty gurus suggest taking it across your nose for that demure yet festive pop of color.
Stick to a pale shade of pink for a subtle look, or opt for rose-gold for a little added holiday-shimmer.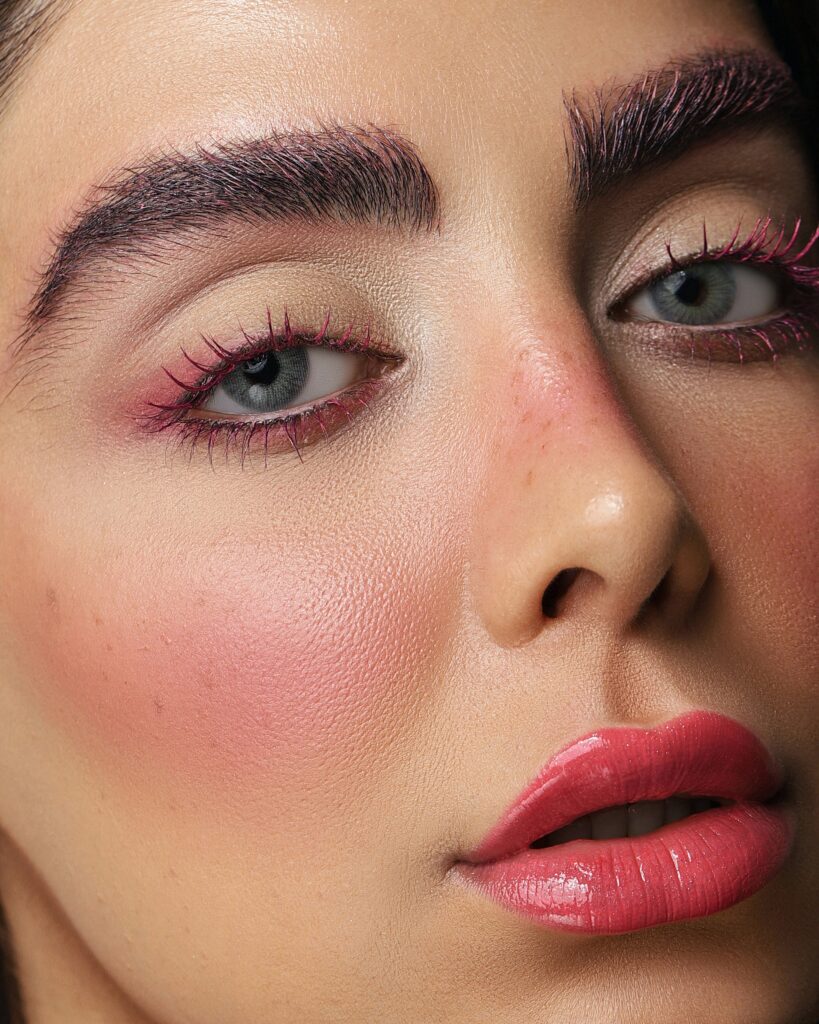 2. Glossy Lips
Korean beauty's ultra-glossy makeup looks aren't anything new, but this year the focus is on the lips. It's all about keeping your pout looking hydrated, dewy, and youthful. Not to mention, this is exactly what we need during the colder months. Rather than applying a separate, sheer gloss over your lip color, look for a tinted lip gloss in a berry or pink shade. This trend will not only keep your lips healthy through winter, but it will also give you that little added pop of color we all need this time of year.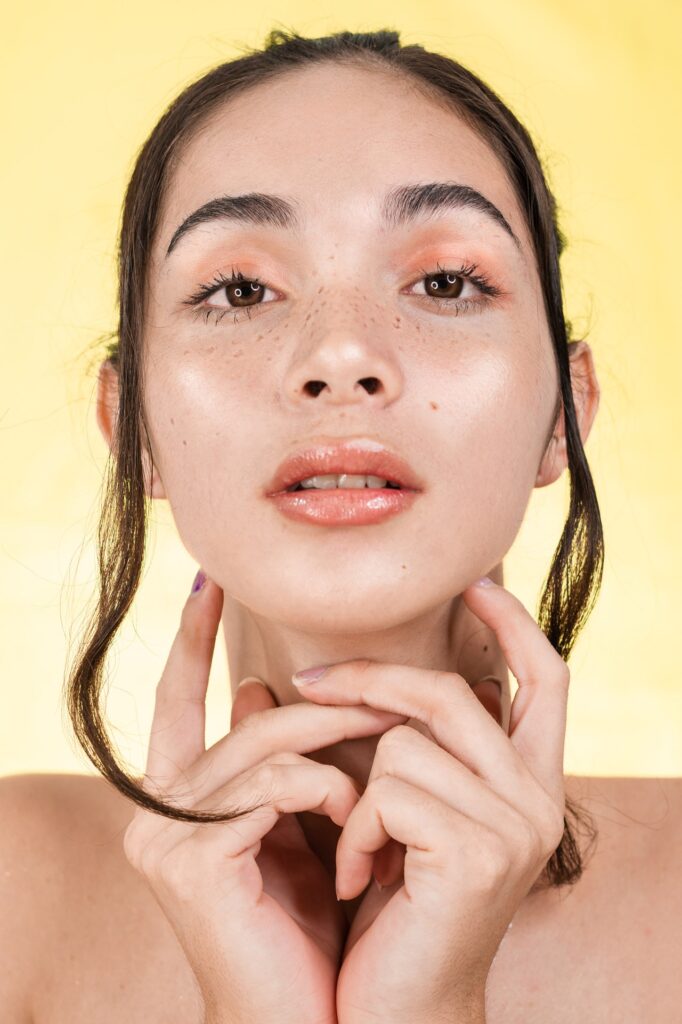 3. Wispy Lashes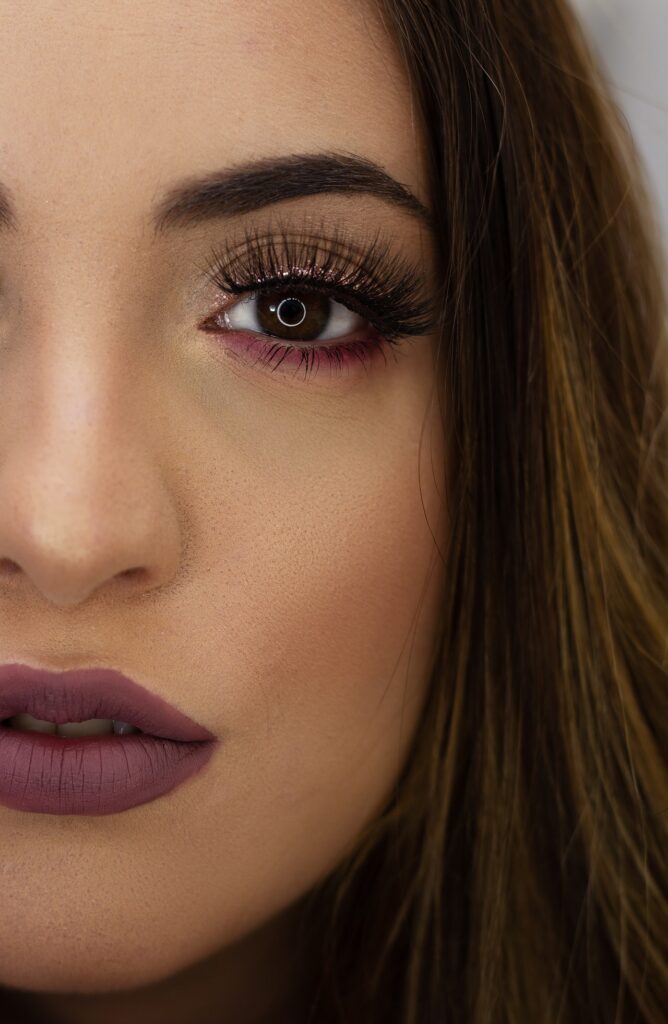 Say goodbye to heavy-duty false eyelashes. K-beauty is all about natural lashes and you should be too.
Rather than piling on harsh eyelash glues and falsies, give your lashes a break this winter.
Since your eyelashes can become brittle in cold weather, apply a few coats of castor oil to your lashes before bed each night.
When getting ready in the morning, give them a few pumps with your eyelash curler then apply no more than two coats of a conditioning mascara.
If you want a little extra glam, apply a few individual false lashes to your outer corners for a natural lift.
4. Dewy Eyes
We get it, sometimes a glam-look is what the holidays call for, but other times, less really is more. And when it comes to K-beauty's dewy-eyed makeup trend, this falls true. Swipe a sheer gloss or Vaseline across your lids for some instant allure. Or, brush them with a light dusting of shimmery shadow for a look that's a little more festive. Not only is this trend super simple to emulate, but it also adds just a touch of glamour without overdoing it.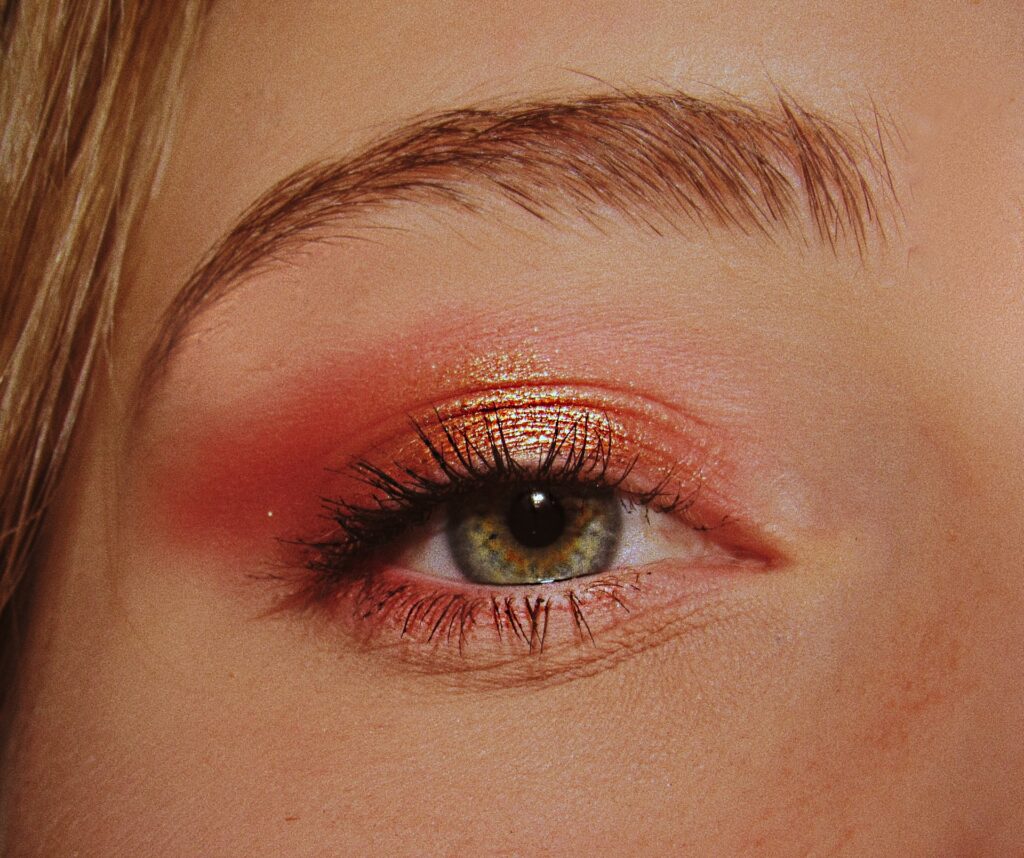 5. Cream Skin
The lack of sunlight during winter tends to mean we all drop a few shades in the complexion-department. If you're like me, having fair skin is more of a year-round sort of thing, and I can honestly say I've grown to love my light complexion.
For those of you who reach for the sunless tanner this time of year, consider embracing your new skin-tone for the holiday season. Korean beauty is all about winter-white, porcelain skin, aka "cream skin."
Not only does this beauty trend keep heavy tanning lotions and makeup off of your skin, but it also uses your normal skincare routine to achieve the look. Cream skin combines the softening effects of an exfoliating toner with the hydrating benefits of a moisturizer. Cover any problem areas with concealer and let your skincare products do the rest.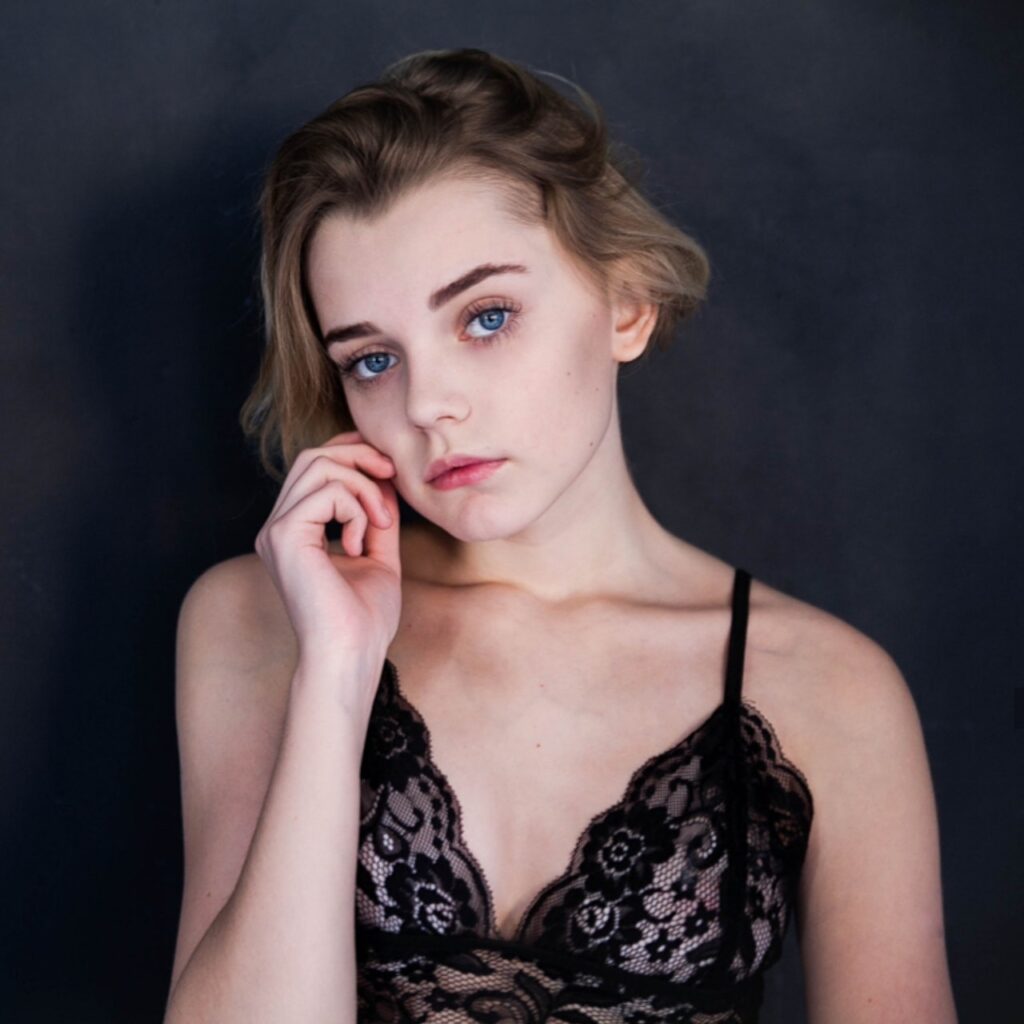 6. Rhinestones
I mean, who doesn't want an excuse to wear rhinestones? You have likely seen this trend across your feed and decorating the faces of K-pop's biggest stars, and now it's your turn to give it a try. Rhinestones are a perfect addition to your holiday-glam- they're sparkly, eye-catching, and will totally match that sequins dress you bought for New Year's. Adorn the outer corners of your eyes with a few gems, or highlight your cheekbones with tiny, glimmering sparkles. No matter how you wear this K-beauty trend, all eyes will be on you at the next holiday party.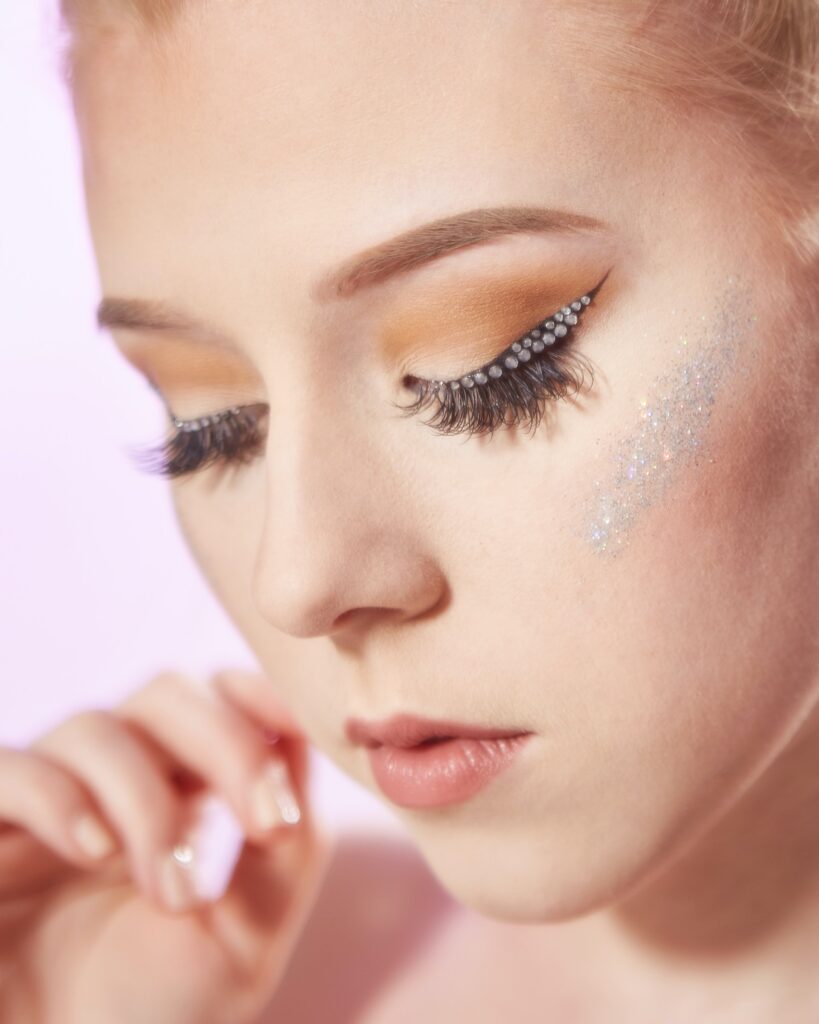 One of the best things about K-beauty is how it ties glamour and simplicity into its looks. From shimmery eyes to glossy pouts to rosy cheeks, these Korean makeup looks are super easy to achieve while still embracing the allure and sparkle of the holiday season. Rather than applying heavy cosmetics this winter, embrace and enhance your natural beauty with these top Korean beauty makeup trends.
XOXO

beauty
holidays
Kbeauty
makeup
Minnesota
Trends