In 2015, Angela sold her home in St. Paul, bought a motorhome, and set out across the Western United States on a journey that would shape her future. This is her story.
When I used to think of Iowa, I pictured flat land covered in cornfields, scattered with silos. In my mind, it was a drive-through state, with nothing to offer other than perhaps a few dozen deer sightings.
After packing up our motorhome and leavingour first stop in South Dakota, we headed south, following our faintly formed agenda. Iowa was about to prove my preconceptions wrong.
Since we were driving from Sioux Falls, our route was slightly different from others I have taken through Iowa. We followed Interstate 29 down the state's extreme western edge, landing atWaubonsie State Parkoutside of Hamburg, in the far southwest corner.
This area was nothing like what I expected. It was as if we had been transported to a different universe, where cornfields were no longer the only sight to see, but instead, the landscape was rolling hills and stunning vistas.
We soon learned that Waubonsie State Park is located in what is referred to as the "Loess Hills."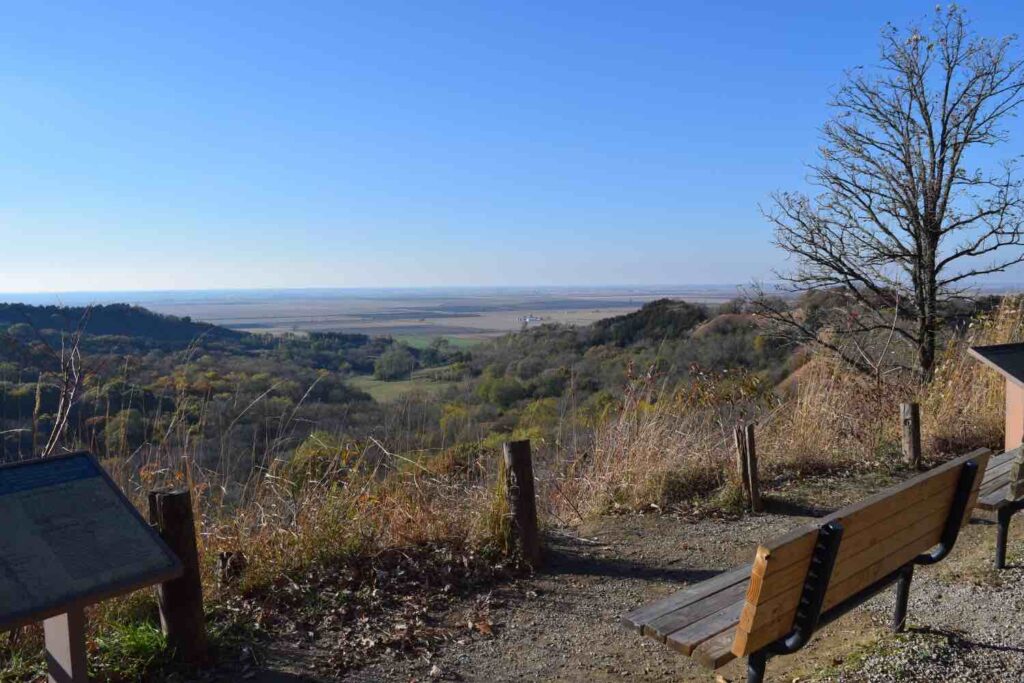 According to theIowa DNR, the Loess Hills is a landform found only along the Missouri River in Iowa and Missouri, and China.
"As glaciers melted 14,000 to 28,000 years ago, the Missouri River became a major channel for huge volumes of water and sediment during the summer. In winter, the volume of the meltwater was reduced, leaving deposited sediments exposed to the wind. These sediments of silt, clay, and very fine sand particles called 'loess' were then carried by strong westerly winds and deposited when these winds encountered the steep slopes of the east valley wall."
We found that Iowa has a lot more to offer than most Minnesotans might believe. And it was in this beautiful campground that we spent our first Halloween on the road, tucked in the woods, high in the bluffs, overlooking the beautiful state for which we now had a greater admiration.
After waking up to a deer walking through our campsite, we spent time exploring the area – hiking, driving, playing with the dogs, experiencing the gorgeous bluffs.
We learned the hard way that bringing solely window clings as Halloween decorations was a mistake, one that was partially remedied by a kind woman near the campground who gave us free pumpkins. Since we had also failed to bring our pumpkin carving tools – for some inane reason believing we wouldn't want to celebrate – we made do with what we had.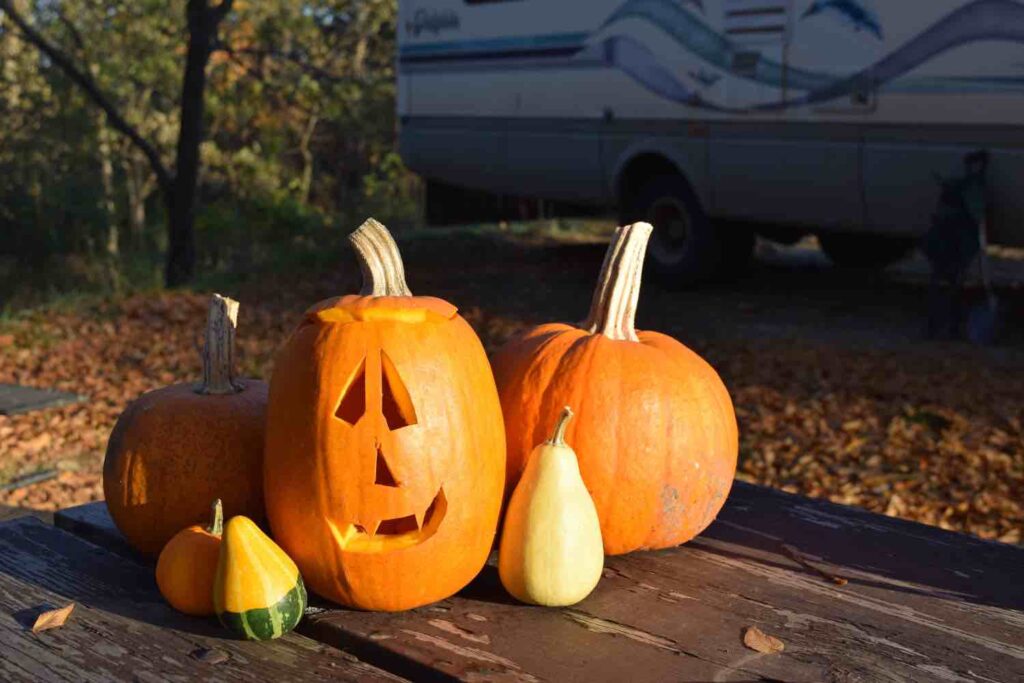 Looking at the decorations of the three other campers nearby, we knew we needed to step up our game for the next holiday.
We were slowly learning more about what it means totravel by RVand what it means to enjoy each day as it comes. Gradually, we were realizing this wasn't another vacation from our normal lives; this was becoming the new normal.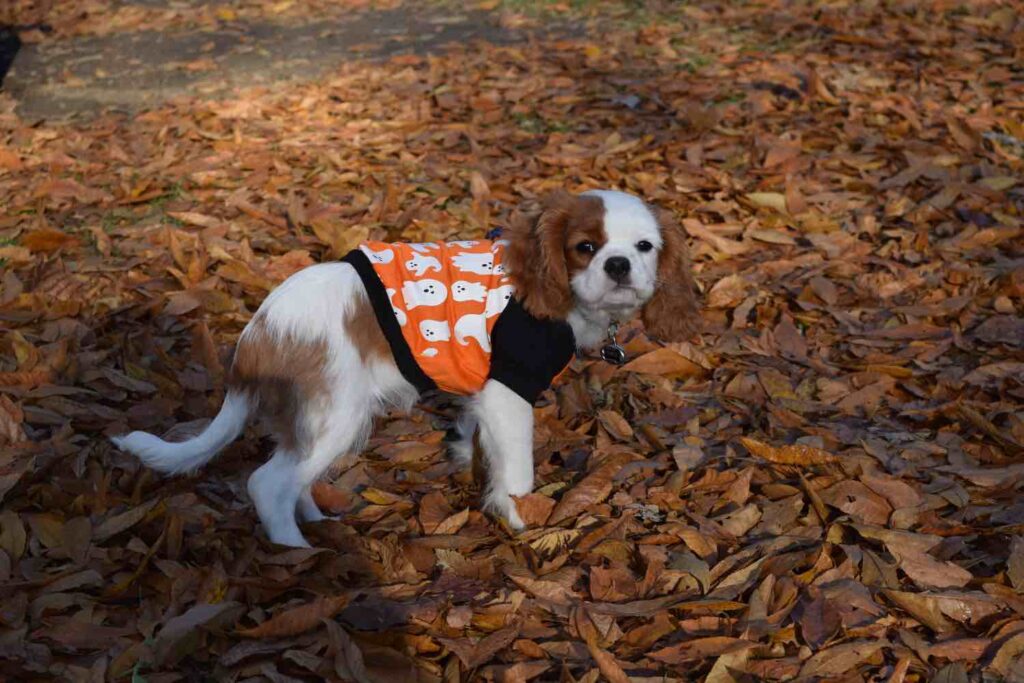 We relished the cool weather of fall, taking every opportunity to be outside to enjoy it. All too soon, we were back on the road and headed for our next destination: Missouri.
Keep an eye out for the next installment of "My Motorhome Adventure."
XOXO

camping
motorhome
road trip
travel
travel tips