Hostel or hotel?! Choosing where you spend the night can impact your entire trip. To help you decide if staying in a hostel makes sense for you, we consulted an expert who shares what you should expect, red flags to avoid, and how to best prepare.
My trip to London was unforgettable, though not in the way you'd expect. Sure, I saw Buckingham Palace, explored Westminster Abbey, and in keeping with tourist tradition, angered many drivers attempting to get an ultimately unsuccessful photo crossing Abbey Road. But, the truly unforgettable moment of my trip to London was the Hostel.
Seared into my memory are the rows of bunk beds stacked uncomfortably close together. Roll over, and you're face-to-face with a stranger also getting a fitful night's sleep. After scoping out the situation, my friends and I claimed our bunks and threw our sleeping bags on top of the bed, covering the single sheet provided. With no lockers to secure our belongings, I curled up with my backpack for the night. Throughout the night, arriving travelers kept turning on and off the lights while those attempting sleep yelled at others to be quiet, inevitably waking others in the process.
Granted, the majority of my hostel experiences weren't like the London experience. I've stayed in hostels where guests gather every night to eat a meal together, and hostels that radiate charm, offering comfortable and immaculate amenities.
But, how do you make sure you pick the right Hostel so you can avoid experiencing a similar horror story to mine?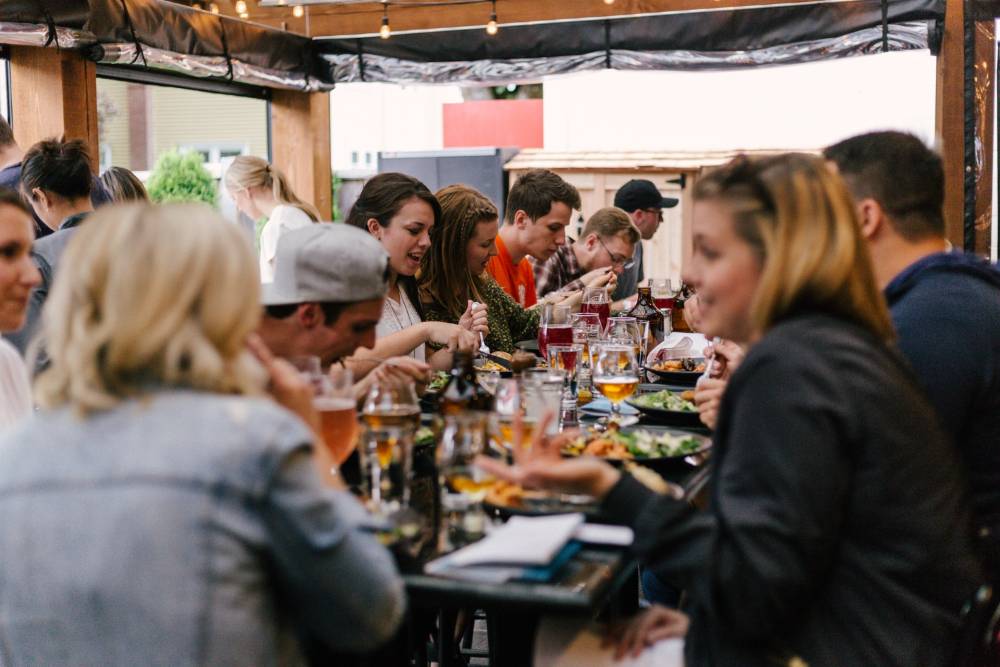 I spoke with Bob Monahan, owner of the delightful Hostel du Nord in Duluth, who shared his invaluable insights on what to expect when staying at a hostel and how to ensure you have the best experience possible.
"The idea of the hostel concept is foreign and new to many people. It's a lodging experience," explains Monahan. "If you haven't stayed in a hostel before, expect the unexpected; it's a little cliche, but be prepared for a different type of experience than you ever had staying in a hotel."
While many seek out hostels primarily for their affordability, Monahan speaks to the philosophical allure of hostels. Hostels, by design, foster a sense of community. "You have the opportunity to commune with other like-minded people, make connections, and meet fellow travelers," says Monahan. When conceptualizing his Hostel, Monahan had the solo traveler in mind, deciding to offer single beds primarily. "For one, people who are traveling solo don't need a whole hotel room to satisfy their requirements. They can forgo the costs and the superfluousness of two queen beds and a mini-fridge. But, speaking more so to that communal nature, when you are traveling solo, certainly staying in a hotel room can be about the loneliest thing ever. You're driving, traveling alone, and you get to your room, and you shut the door, and you're just in your box."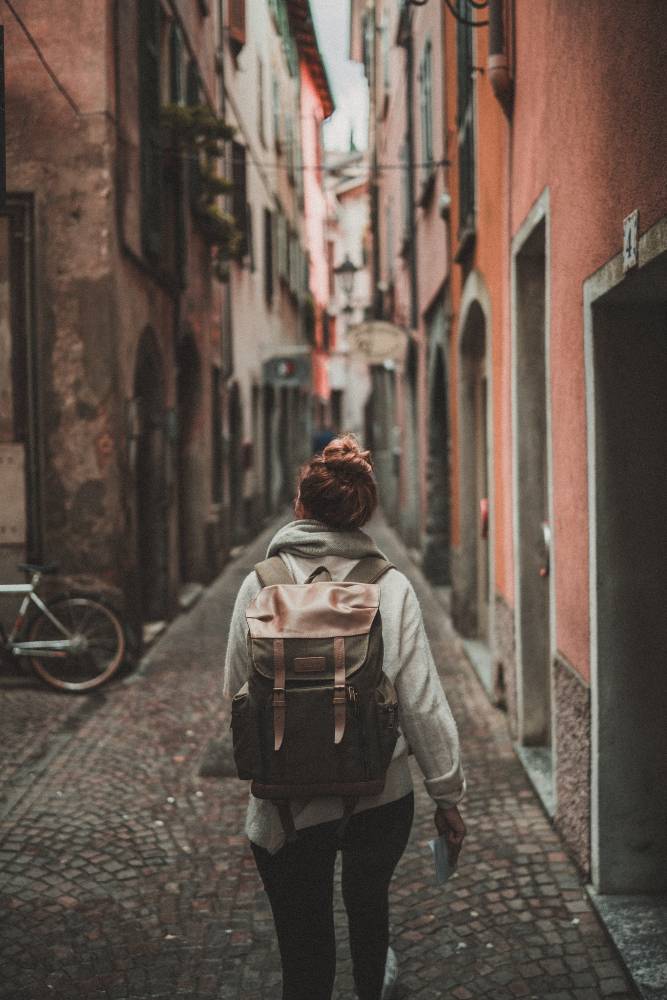 ---
In choosing your Hostel, first, decide what type of experience you're hoping to have. Do you want to socialize, or would you rather keep to yourself? Are you hoping to stay in a rustic, backpacker paradise, or rest up in a place where you can indulge in more creature comforts? And if you'd rather a quiet space with privacy and a lock on the door, a hotel room might be a better option.
Before booking your stay at a hostel, Monahan advises, "First off, look at the website. See how the Hostel represents themselves in photos and in the text to get a feel for what the offering is and the aesthetic and the quality standard by which they represent themselves."
Thorough research beforehand is critical. And whether it's your first time staying at a hostel or your hundredth time, Monahan urges travelers to call the Hostel with any questions or concerns. "Most hostels are probably at least as responsive as hotels, and eager to answer questions and help people navigate their first experience at a hostel."
For instance, before booking my London stay, making a call to learn their quiet time policies or if they provide lockers or blankets would have likely saved me from experiencing the worst night's sleep ever.
---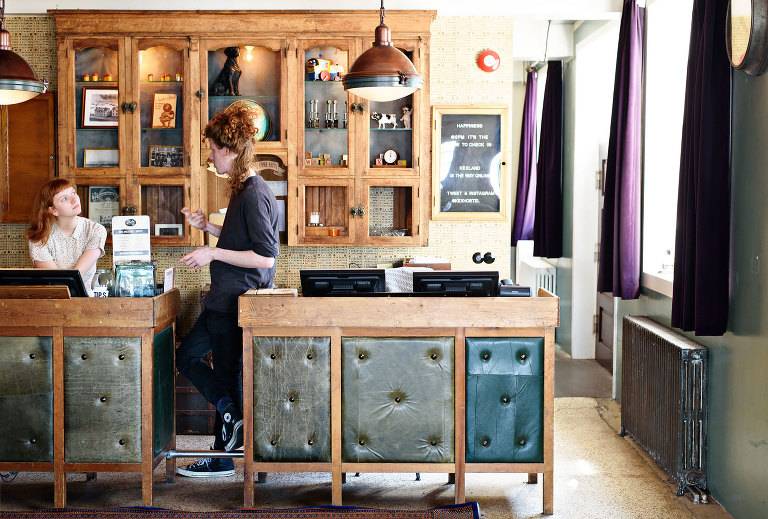 ---
Safety is another major concern for travelers, especially for women. Monahan says, "I've actually taken a few calls from people who have been bamboozled by the fact that people are just sharing sleeping space with only a curtain to protect them from other guests. I remember distinctly the first woman who called a year ago said, 'This concept confounds me. How does anyone feel safe in this environment?'"
If you haven't stayed in a hostel before, expect the unexpected; it's a little cliche, but be prepared for a different type of experience than you ever had staying in a hotel.
Whenever I travel, safety is the number one factor I consider. To help alleviate concerns, research, read reviews, and call the Hostel with any questions or worries. Thankfully, I've never felt unsafe staying at a hostel. Monahan goes on to say, "The only logical explanation I can come up with is that there are more good people than bad, and the types of people hostels seem to attract are the type of people who uphold a sense of respect for other human beings and trust."
---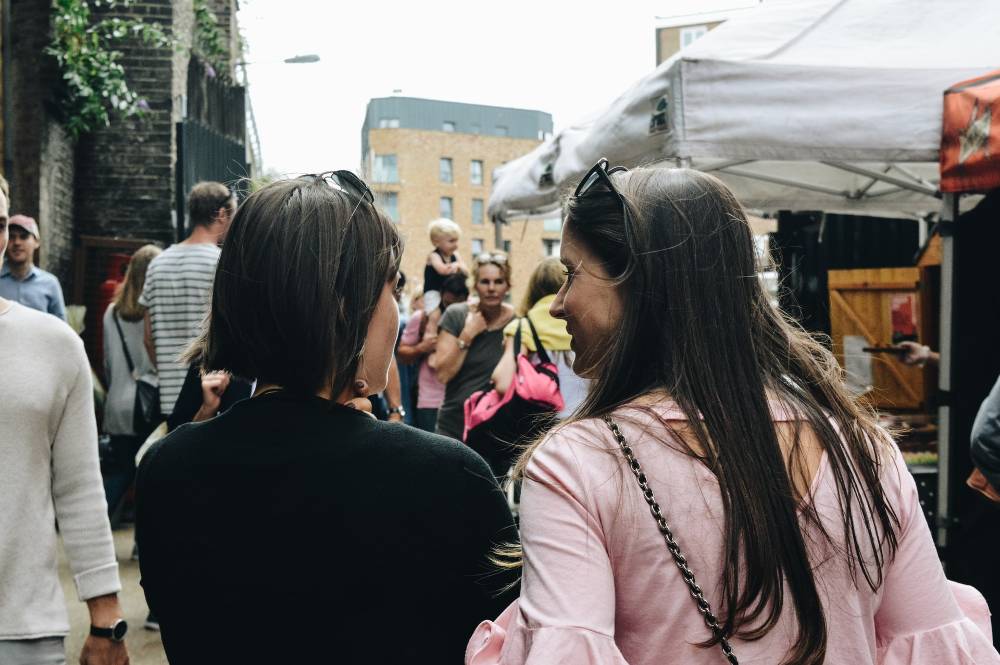 Experiencing a unique stay, making new connections, or simply coming away with a memorable story is by and large the draw of staying at a hostel. And to make sure you get the most out of your hostel experience, the best advice comes from Monahan: "Bring your sense of adventure and openness and just generally positive disposition."
XOXO

hostel
road trip
solo travel
travel guide
travel tips