The pungent pinks, lacquer-esque blues, and dreamy yellows which have graced the editorial repertoire of magazine covers and runways for decades (see: Any Marco Marco runway show, or DAZED cover, ever), are melting off the faces of models, and into Millennials' aesthetically adroit hands. And who can we thank? None other than Tiktok-ers. It is no secret that the social media platform has erupted into a milieu for exploring one's self in a way that is, most charmingly, self-caricaturing, exaggerated, and, in the case of makeup, effervescent.
Where the cut-crease trend has been the pivoted go-to for an alluring eye look, adorning its artist with black lids surrounded by smoked out browns and taupes, finally lined with a shimmering silver or gold liner, we're seeing a more playful trend arise. The black shadow is becoming replaced by creamy gradients of blue-white-yellow to red-purple-hot pink. The once silver and gold glitter liners are now opaque neon greens, laying above the crease. Pair these bubblegum-Barbie girl-Bratz doll eyes with some bright pink cheeks, and you might just make it as an influencer, too.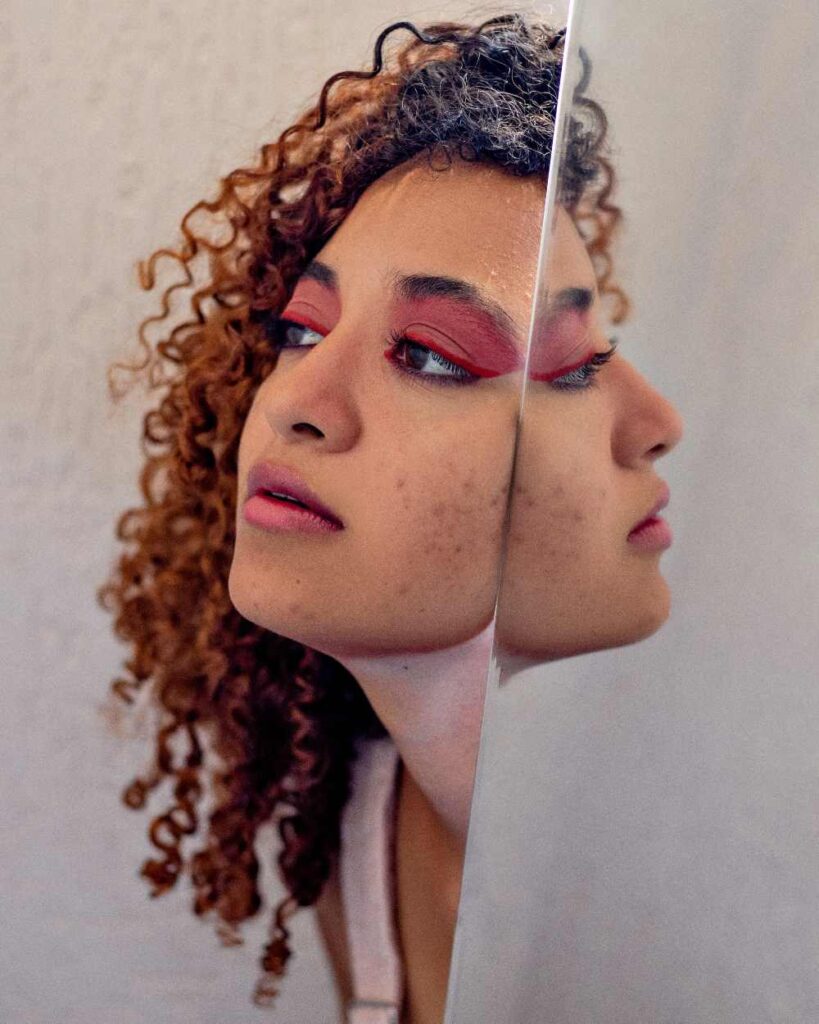 Winged eyeliner? Tiktok-ers have found your hotter cousin. Let us make it clear that being bold in black with eye makeup isn't a trend that's leaving us anytime soon. Tiktok may just have us replacing black lids with thick, lid-blanketing liner. Content creators are doing what we all do, aiming the flick of their wings toward the edge of their brow. The difference? The line keeps going. With some eyeliner wings thinly gracing themselves above the eye like the iconic Alexa Demie, other wings are thick and silky, taking over the whole of the eye, sometimes pressed with black glitter. If you were ever craving to embody Hakkan Akkaya, this is your shot.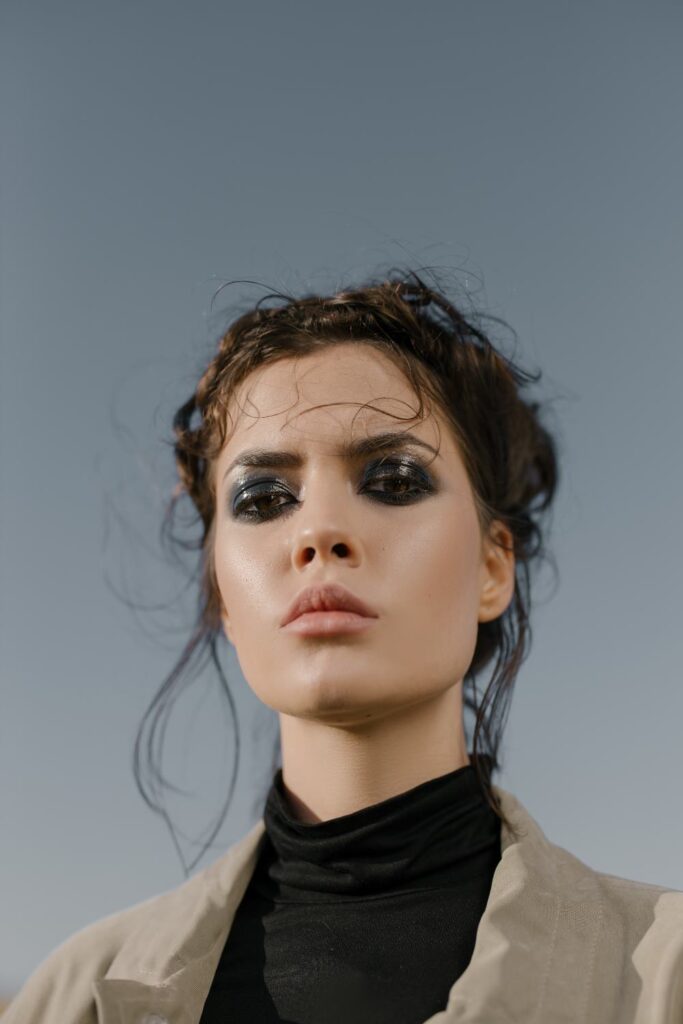 There is also a place where the colourful cut creases and bold black liners meet: coloured eyeliner. We've all used our lipstick for blush in a last-ditch, let's be real. But what if you turned that Lolita red into a cutting liner look? Reds, blues, purples, and yellows combine with natural or neon lid shadows for the alien persona we never knew that we needed. On behalf of all of our future split-coloured eyeliners (try blue and pink for the millennial pastel aesthetic of your dreams), thank you TikTok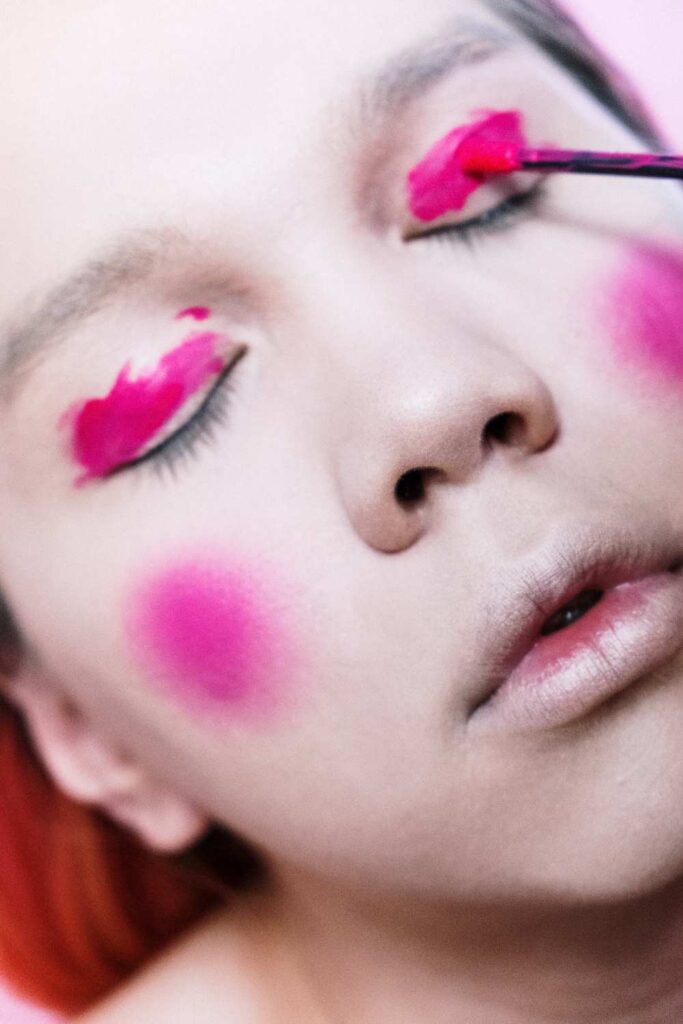 Speaking of dreams, what if your eyeshadow could make you levitate? Misting through the skyscape, angelic, cloud makeup makes us feel like we're floating. Some use concealer brushes to map out louds over blue lids, filling them in with swirls of white, creating a halo-eye or even just leaving the cloud spaces blank. Some place their clouds over pink and orange eyeshadow sunset on their cheeks and foreheads – talk about having your head in the clouds. In a fit of extra otherworldly allure, some TikTok-ers are mapping out stars across their lids, cheeks, and even tips of their noses. Celestial and ethereal, or hypnotically galaxy-bound, this is a look for the books.
Coco Chanel famously said to always take one thing off before you leave the house. While her elegance is admirable, we vehemently disagree. Being in-vogue doesn't have to mean sticking to the supposed "chic" qualities of the subdued. Switch from peach blush to hot pink, from black liner to neon orange. Embrace the otherworldly and the zany altogether. After all, the pungent, lacquer-esque, and dreamy never belonged to the runway, it has always belonged to you, the artist.
---
Read our cover story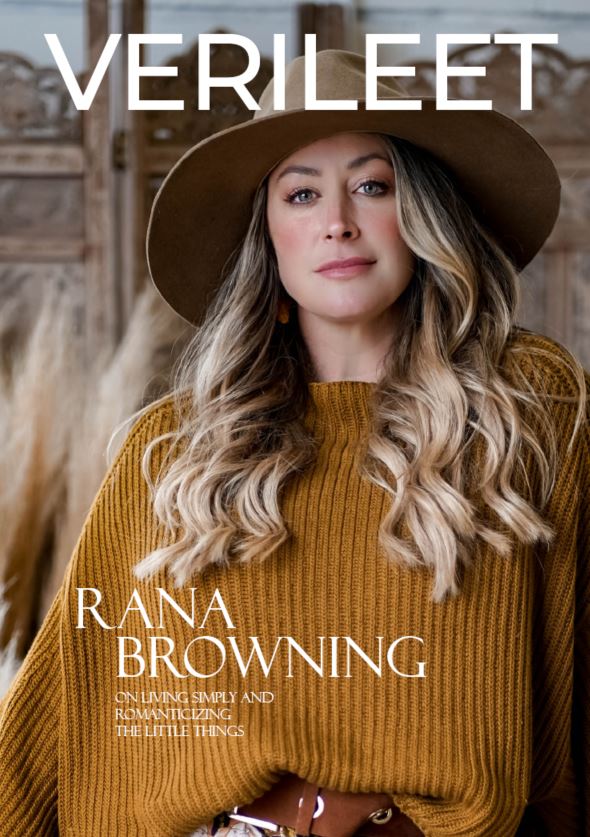 XOXO