Minnesota's beauty comes alive in autumn, as trees begin to turn vibrant colors. These hikes will allow you to explore all the splendor our state has to offer.
As the air turns crisp and temperatures drop, Minnesota'sautumncolors start to flourish. The first hints of yellows, reds, and oranges will soon turn into a full-blown explosion of color. One of the best ways to experience this vibrant display is throughhiking.
Here are some of the best trails to hike this season if you want to experience fall colors.
Minnehaha Regional Park
As one of Minneapolis' oldest parks,Minnehaha Regional Parkdraws visitors from all around the metro. Trails are set along Minnehaha Creek and the Mississippi River, and views of the changing fall colors are absolutely stunning.
A 53-foot waterfall, overlooks of the river, and limestone bluffs.
About two miles of gentle trails make this an excellent destination for an easy hike. The park also offers a bike path, disc golf course, gardens, and a playground. This is not a site to miss with a 53-foot waterfall, overlooks of the river, and limestone bluffs.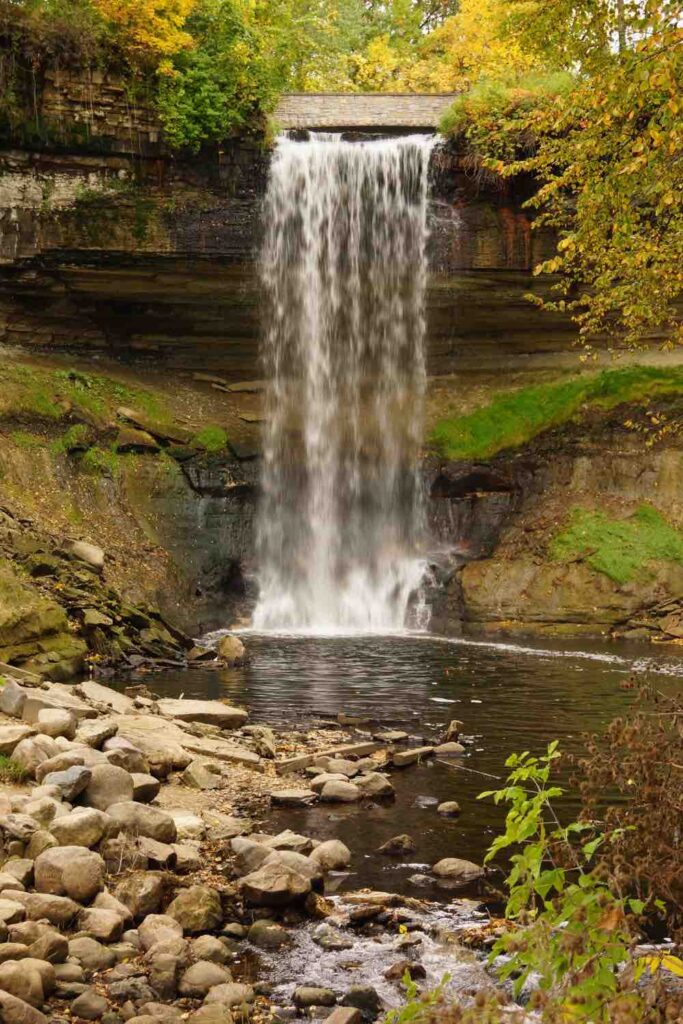 Hidden Falls Regional Park
A small, spring-fed waterfall givesHidden Falls Regional Parkits name. This little slice of paradise in St. Paul boasts 6.7 miles of paved trails, making it the perfect place to get out for an adventure. With part of the trail running along the woodlands next to the Mississippi River, this is an excellent area to see fall colors.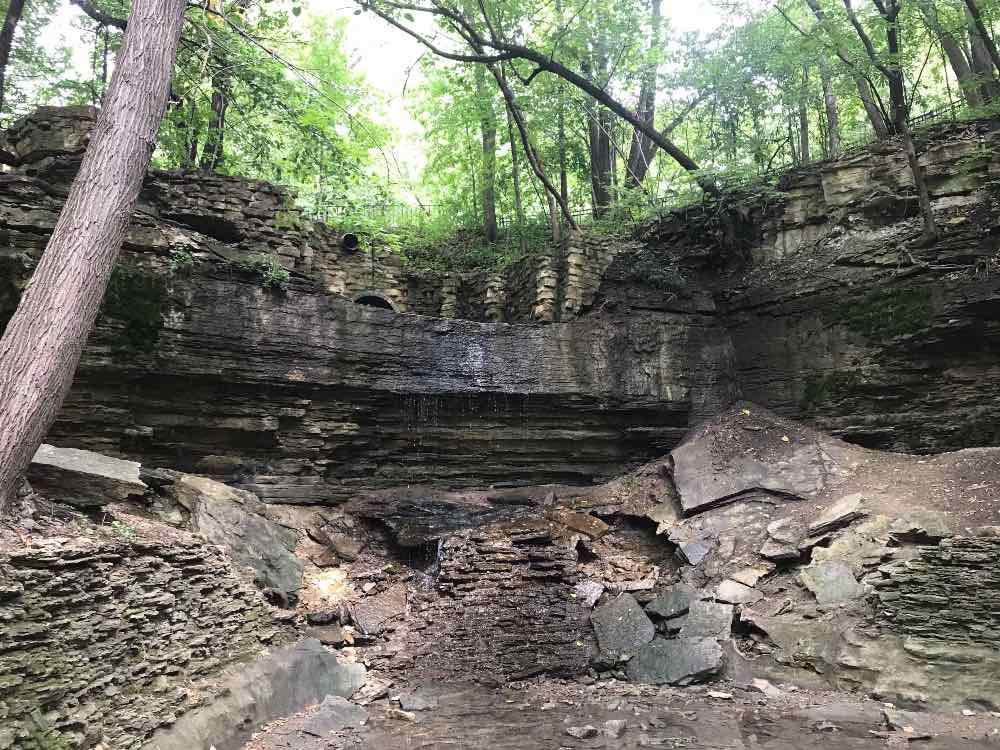 Taylor's Falls
Set alongside the St. Croix River,Interstate State Parknear Taylor's Falls is a must-see during fall. Dramatic views of the rocky shoreline and jagged cliffs, plus colorful foliage, will have you wishing you could come here every year.
Glacial Potholes Trail is perfect for most ages.
A self-guided, one-mile tour on Glacial Potholes Trail is perfect for most ages. And approximately four miles of rugged hiking trails will give those adventure-seekers a taste of adrenaline. Hop on over to the Wisconsin side of the park for a different view of this geologically unique area.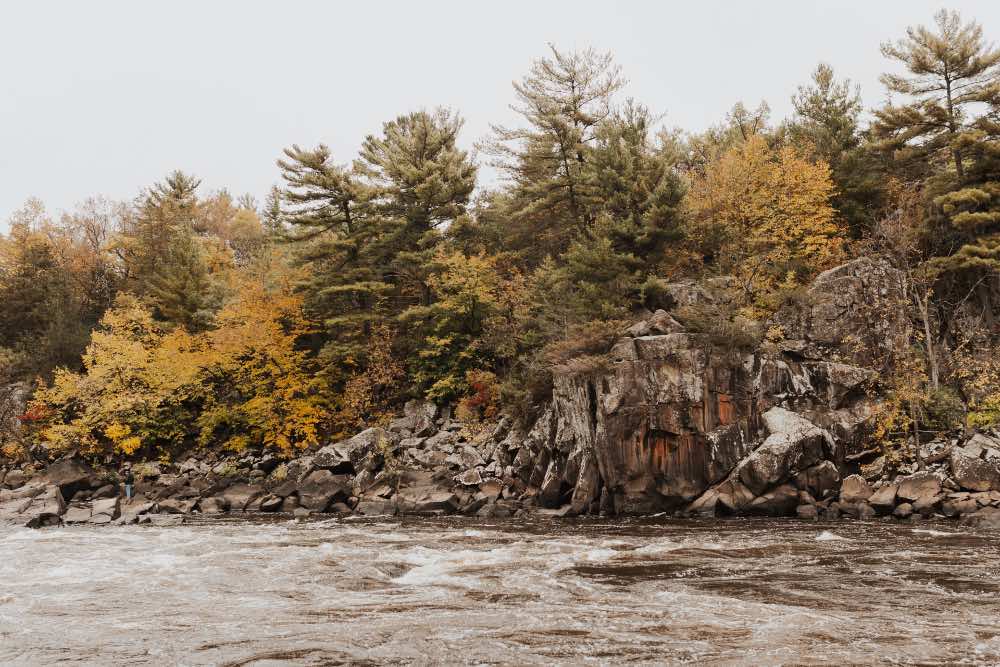 Hyland Lake Park Reserve
Set in the heart of Bloomington,Hyland Lake Park Reserveis an oasis in the middle of the city. With more than 17 miles of trails that loop throughout the park, hikers are sure to find the bit of nature they're looking for. Evening hikers will be pleased to learn that Hyland Lake offers lighted trails throughout the fall season. Trails are lit until 9 p.m., so there's no need to cut your adventure short.
Nerstrand Big Woods State Park
About an hour south of the Twin Cities sits a hiking gem:Nerstrand Big Woods State Park. Minnesota's Big Woods are becoming more uncommon, and one of the largest portions of this type of terrain can be found in Nerstrand.
Filled with sugar maple, basswood, oak, hickory, aspen, ash, and elm, Nerstrand Big Woods bursts with vivid colors during the fall season. Eleven miles of hiking trails bring visitors right into the midst of these fantastic displays of color. And a beautiful waterfall completes the picturesque park.
It's time to hit the trail!
XOXO

Art
culture
History