It's easy to get stuck in a cold-weather slump, but these outdoor activities are just what your adventurous spirit needs in the dark of winter.
When cold weather drifts in and snowfall is abundant, it might sound easier to stay put rather than venture outside. However, snuggling indoors for an entire season can get a little dreary after a while. Fortunately, winter activities in the Twin Cities area are plentiful. Check out this list for just a few ideas of ways to enjoy the outdoors this season.
1. Take a Stroll around the Minneapolis Sculpture Garden
What's better than looking at giant art sculptures? Looking at giant art sculptures in the snow!
Bask in the unique urban park setting, filled with an impressive collection of modern and contemporary art. The Minneapolis Sculpture Garden is open 365 days a year and is free to visitors.
A partnership between the Walker Art Center and the Minneapolis Park & Recreation Board, the Garden has been entertaining guests since 1988. It may not be the first activity that comes to mind, but it is a great way to get outside and active during the cold winter months.
2. Hit the Sledding Hills
You don't have to be a kid to enjoy sledding during Minnesota winters. It can make for a great date activity – or even a girls' day out. Sledding can be as easy as finding a small hill in a neighborhood or venturing to one of the many beautiful parks in the Twin Cities area.
Popular sites include Como Park Golf Course, Elm Creek Park, Baker Park Reserve, andStaring Lake Park, among many others. Many of Minnesota's state parks also offer sledding hills. Be sure to check ahead of time for snow conditions and any park closures.
3. Explore a New Hiking Trail
With many indoor places closed to visitors due to the pandemic, countless people are hitting the hiking trails. Fortunately, we have an abundance to choose from.
There are several health benefits associated with hiking, including boosting your mood and energy, something many of us need during the winter months. And studies show that exercising in the winter is twice as efficient at burning calories than during the summer. Plus, you may find out that snow isn't so terrible after all!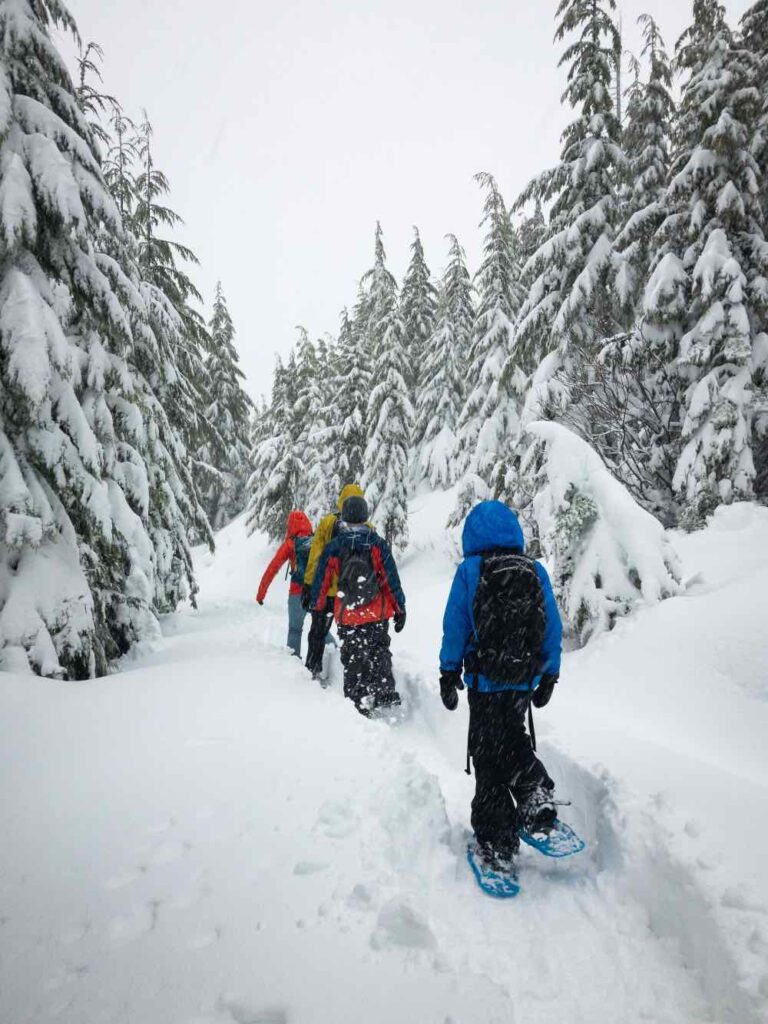 Check out thesetrail ideasfor winter hiking close to the cities, alongside these amazing winter waterfall hikes. Be sure todress appropriatelyfor the weather so you'll enjoy the adventure.
4. Test Out Your Skiing Skills
Cross-country skiing is a great form of exercise and a fantastic way to spend time outdoors. The Twin Cities is fraught with groomed ski trails for all skill levels – and some of them are even lighted so you can enjoy the trails after dark!
Certain parks and outdoor retailers will rent skis to those who do not own their own.Parks in the Twin Cities area include Theodore Wirth Park, Hyland Lake Park Reserve, Fort Snelling State Park, and Battle Creek Regional Park, among others.
5. Sample Beverages at Local Watering Holes
It's time to lift a glass in celebration. Celebration of what? Anything you're in the mood for! A visit to one of the local watering holes is just what you need to warm up this winter.
Many of our favorite Twin Cities' wineries, breweries, and distilleries are gearing up for cold weather with additional firepits, igloos, greenhouses, and more, in the hopes of bringing visitors to their locations even in the dead of winter.
While additional mandates may not allow enjoying the beverages on-site, consider grabbing a bottle of your favorite wine, crowler of beer, bottle of spirit, or cocktail kit to go. Enjoy your locally crafted beverage of choice around your own firepit and embrace the beauty of winter in a new way.
XOXO

hiking
outdoor activities
skiing
sledding
snow
snowshoes
waterfalls
winter
Women