I sat down with fashion designer Tyanna Man who shares her story, passions, and the challenges she faces in building her business along with her unique vision on the future of bridal wear.
As we begin our interview over Zoom, Tyanna Man adjusts her camera as she settles back comfortably onto her bed in the Lakeville home she grew up in.Since Man is currently on summer break from college, she's staying at her parent's house. To not be interrupted, she's chosen her bedroom as the spot for our interview. However, Man is planning on moving into her sorority house Alpha Phi once classes at the University of Minnesota get going again. A sophomore at the U of M majoring in fashion design, Tyanna Man may not yet be a household name, but she's one you'll want to watch for.
Man's passion is in bridal wear. "I love the ivories, whites, and neutral tones. I'm also obsessed with flowers, and I'm drawn to the elegant material and over-the-top style in bridal wear," Man laughs.
I can see Man's attraction to bridal fashion extends onto her bedroom walls. Beautifully decorated, above Man's bed are large and small white roses fixed onto a clean white wall, with her initials T.M., also in the ivory/white color, placed elegantly amongst the flowers. Undoubtedly, Man's bedroom decor could be lifted straight into a wedding venue without any complaint. A far cry from what my old bedroom looked like growing up with glow-in-the-dark stars plastered to the ceiling and a Johnny Depp poster hanging on the wall. But unlike me, Man has always had an eye for design and knew fashion design was what she was going to do in life.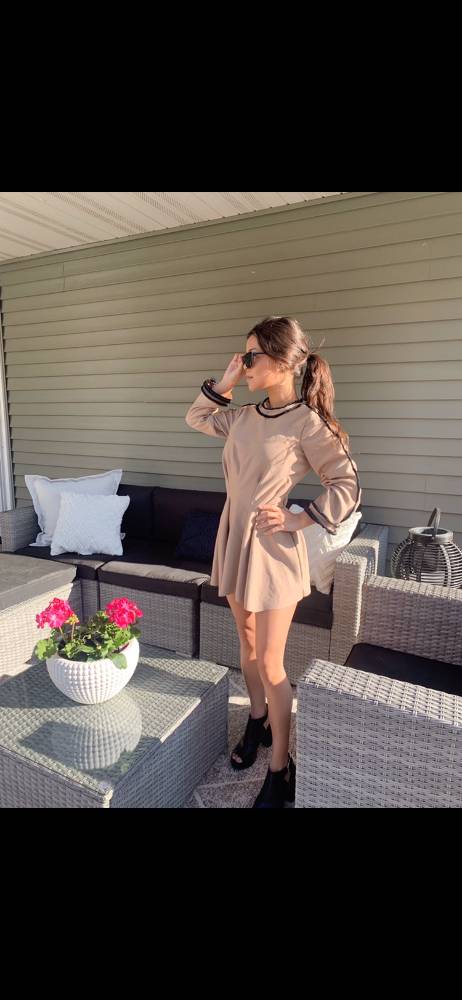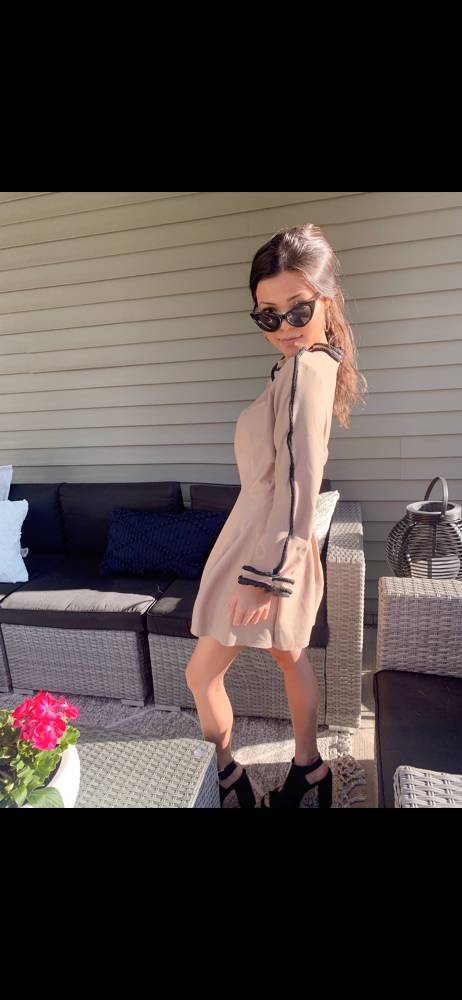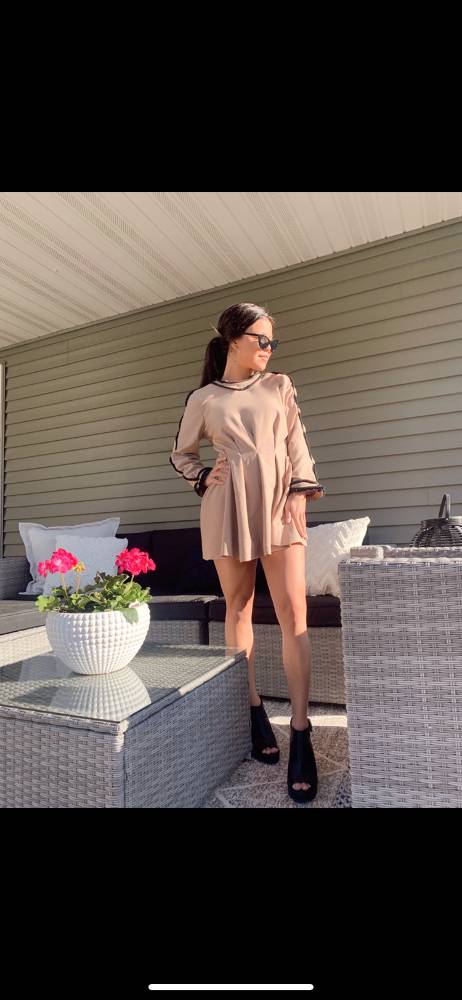 ---
Growing up with her parents, younger sister, and grandmother living close by, Man was raised in a tight-knit family, supportive of her dreams and ambitious goals in fashion. Man's grandmother has always been a big influencer in her life. Her grandmother taught her how to sew and knit when she was younger. Man would often enlist her grandmother to help her make outfits or clothes that caught her eye as well as creating original ensembles from her own innovative designs. "It was our fun thing to do together," Man smiles, "She's pretty artistic herself, I kind of got that from her."
---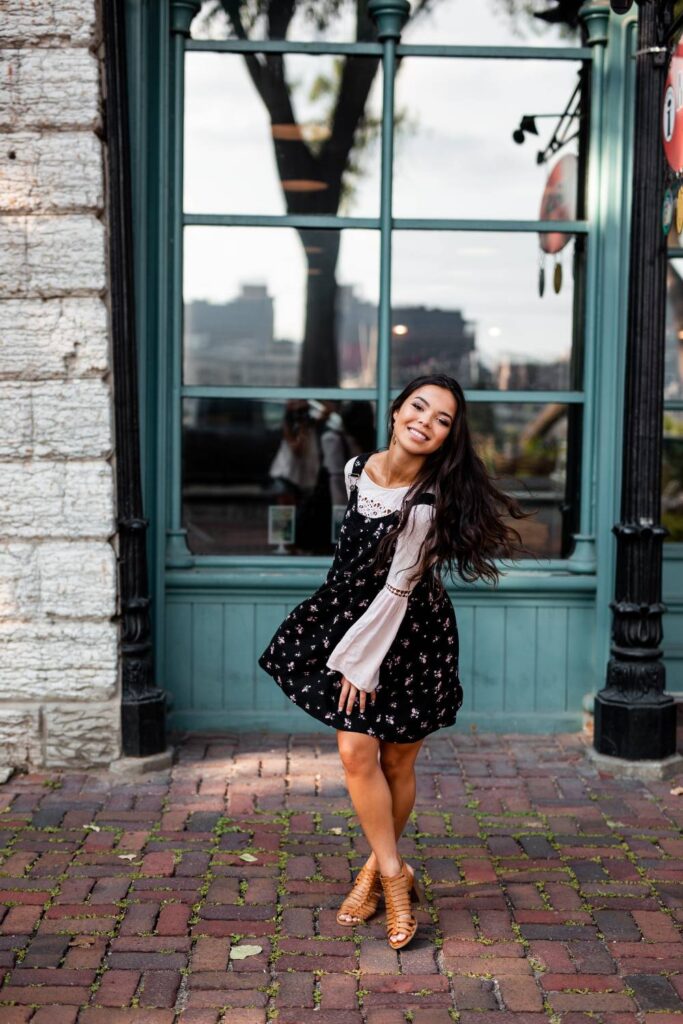 Of the outfits Man created when she was younger, one was an ensemble worn by Ashley Tisdale. Many of Man's initial fashion icons were Disney characters, especially Disney princesses like Cinderella who wore the quintessential, elegant ball gown. While the draw towards ball gowns and beautiful dresses translated into Man's love for bridal wear, her passion for bridal fashion goes well beyond the allure of Cinderella dresses and ivory hues.
"Weddings are such an important day in your life. The bride feels so loved and beautiful. A dress really contributes to that feeling, making that person feel special on that one day, especially if they don't have a lot of money to spend on themselves," Man explains.
Man's genuine warmth and outgoing nature shine through during our interview particularly when she speaks about helping brides during one of the biggest moments of their lives. "These moments," Man says, "are about so much more than the dress. There's so much stress and everyone has their own stories." Man is all about a personal connection, revealing an innate desire to learn people's stories and hear what they have to say and offer. Working this past summer at David's Bridal, Man recalls one bride who had exceptional difficulty finding a dress.
These moments are about so much more than the dress.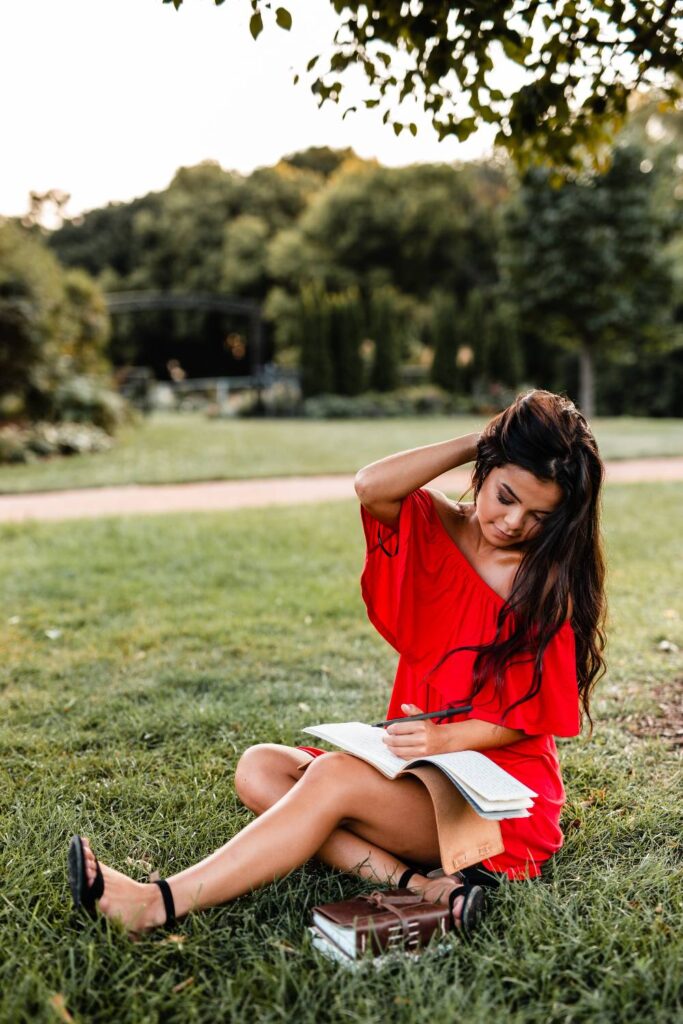 "One bride came in who was really self-conscious about her body. She tried on a bunch of dresses and couldn't find one. But then, I pulled one dress and said, 'I know you're not going to like this, but you're going to try it on anyway.' She tried it on, loved it, and then instantly started crying. She opened up to me, explaining how her dad recently passed away, how she wished he could be here, and how she doesn't talk to her family anymore."
Man provides support, compassion, and kindness during one of the most vulnerable and deeply personal moments for a bride. So even though working at a bridal store isn't her dream design job, Man loves the one-on-one connections, getting to know each bride, and helping them find that one dress to make them feel extraordinary.
Man shares with me, "My grandmother has always told me that no matter people's beliefs or opinions, or even if you think they're doing something that's not right, always love others before everything else. Take care of people and make sure they're alright because you never know what they have going on. I'm always carrying that with me from her, and am always treating others with respect, loving your neighbor as yourself."
Caring for others comes naturally to Man. "I'm super into volunteering," she remarks. On a mission trip to Guatemala and Haiti, one woman's story struck a chord with Man. "I was talking with a woman about her wedding. She didn't have enough money for a dress so she resorted to draping fabric they had lying around the house and added a random hat." The experience inspired an idea in Man to create a future non-profit that would donate wedding dresses to those in need globally, as well as locally, for those in Minnesota who also struggle to afford a wedding dress.
Establishing a non-profit is only part of Man's vision for her future.
Ultimately, Man wants to create her own bridal line and open her own bridal shop named Tyanna Lee Bridal. (Lee is her middle name.) While Man didn't have any of the pieces she's designed on hand to show me, one design Man's particularly proud of is a bridal sarong, inspired by her Cambodian heritage. "I'm half Cambodian," says Man, "and I'm really into bridal loungewear. Cambodians wear sarongs, pieces like that, so I'm interested in combining both to create high-end loungewear for brides."

---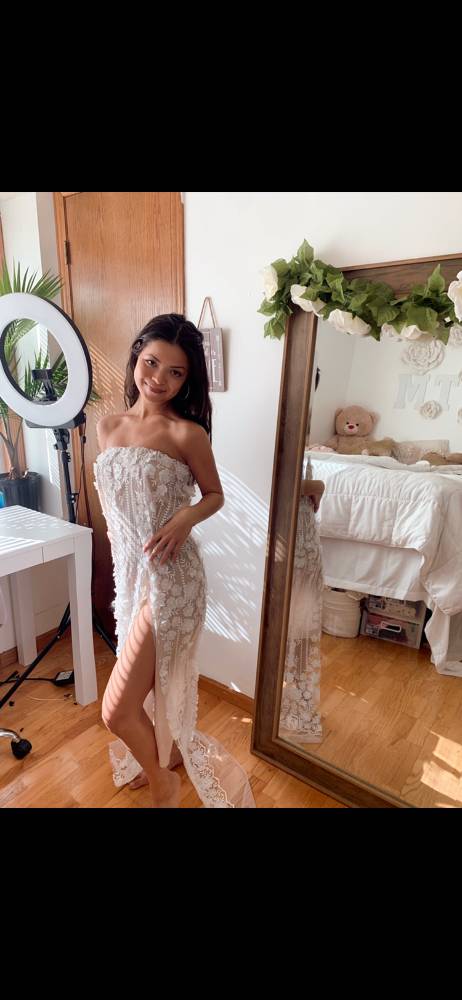 Sustainable fashion will play an integral role in Mans bridal fashion line.
---
While Man's heritage inspires many of her designs, Man's creative process begins with fabric. "I am very visual and my inspiration comes from seeing different fabrics. So if I see a fabric that I really like, now I'm super into the satiny material, I'll be inspired and think 'I want to make this from that.' I'll go to the fabric store sometimes to just look at fabric because I have trouble doing it the other way around, designing in my notepad first. I do it a little bit backward."
One major concept Man wants to incorporate into her bridal business is sustainability. Man's classes at the U of M opened her eyes to the unsustainability prevalent throughout the fashion industry. In her personal wardrobe, Man limits her consumption and tries to avoid brands and retailers involved with fast fashion, a term used to describe the process of rapidly mass-producing inexpensive and usually cheaply-made clothing to keep up with the latest fashion trends. Fast fashion cuts environmental corners to speed up production and rake in higher profits, earning themselves the title of second largest polluter of clean water globally after agriculture.
Man's sustainable fashion vision involves creating a rental business with her bridal line. "I'll have pieces that you can buy and pieces you can rent and return like veils, so there's less waste. A wedding dress is a lot of fabric — dresses can use up to fifteen yards of fabric per ball gown. Millions of yards of fabric are being wasted that could be reused," asserts Man. She's right. With over two million weddings held in the U.S. each year, and approximately fifteen yards of fabric per dress, the amount of fabric used to make wedding dresses adds up to around thirty million yards which will only be used for one day and then carefully stored away in the bride's closet.
Man becomes more animated and excited as we discuss her business plans. With seemingly unlimited drive and ambition, Man expects to begin building a startup bridal line this year. While the pandemic has halted plans to attend a fabric trade show, Man's turned to the internet to begin the search for the perfect fabrics and inspiration for her line. There won't be an official launch this year, but Man wants to get things rolling.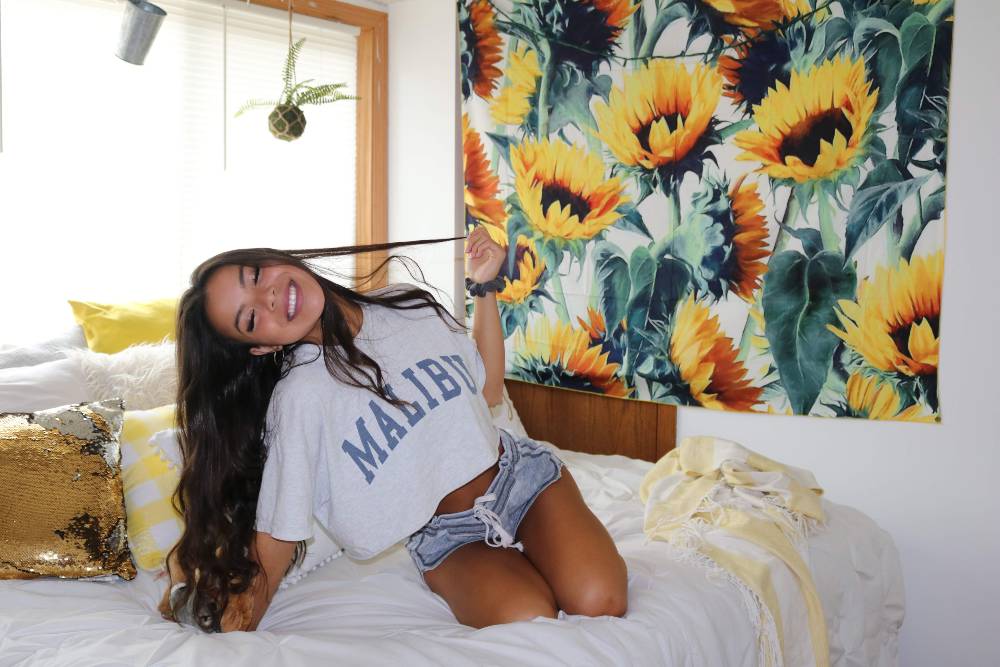 Entrepreneurship isn't foreign to Man. Both her parents are successful entrepreneurs. Growing up, Man's parents owned an auto body shop before shifting focus to open a pressure-washing company. Employing a more eco-friendly approach, Man's parents acquired major contracts with corporations like Kemps, Country Hearth, and FedEx. Man tells me that while her parents recently sold their pressure-washing company, watching her parents navigate running a business motivated her to do the same.
"I grew up with the idea of being your own boss, seeing my parents have a loose schedule and working hard. I was inspired by my parents to want to do something on my own," says Man. With her parent's full support of her going after her vision, Man's not necessarily planning to go the "normal route" instilled in many of us growing up — going from college to a company job isn't the path Man plans to take.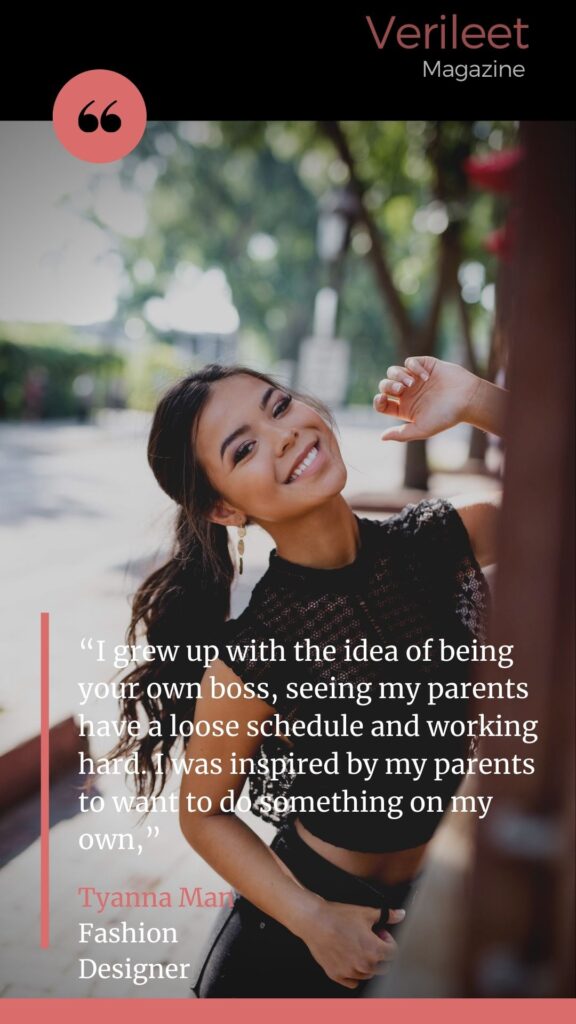 In preparation for her business launch, Man devours books and podcasts related to fashion, marketing, and business. Man reflects, "A lot of time [building a business] is halting and startling at first, but sometimes you just have to go." Man listens to TED Talks Daily, TED Talks Business, and seeks out fashion podcasts. Man also turns to Netflix, searching for fashion and design documentaries, even watching documentaries on architectural design. "Watching architectural design docs helps in fashion design," explains Man. "Although it's different, it's helpful to learn about all kinds of design that can apply to clothes."

Even with ambitious goals, Man remains your typical college student. Man loves simply hanging out with her friends, constantly swapping clothes with her sorority sisters who frequently raid her closet and capitalize on her sewing skills with requests to quickly mend a dress or shirt — Man is only too happy to help. While at home, Man plays with her German Shepherd puppy Eva and cat named Clover Joe. You'll also rarely find Man without her boyfriend by her side, who provides welcomed input and helpful insight when Man's scoping out new fabrics for designs. Granted, Man says when trying to decide on her day-to-day looks her S.O. isn't much help, declaring everything she wears looks great. I'd say that's a good answer on hubby's part.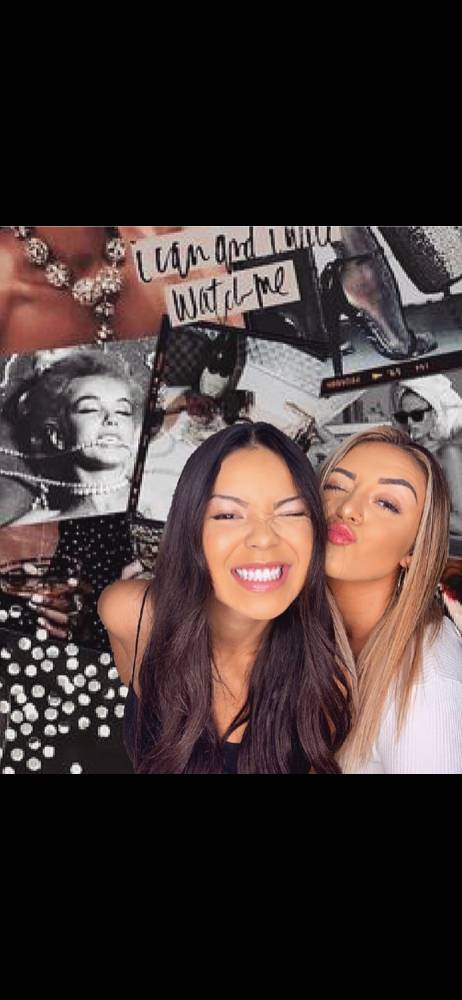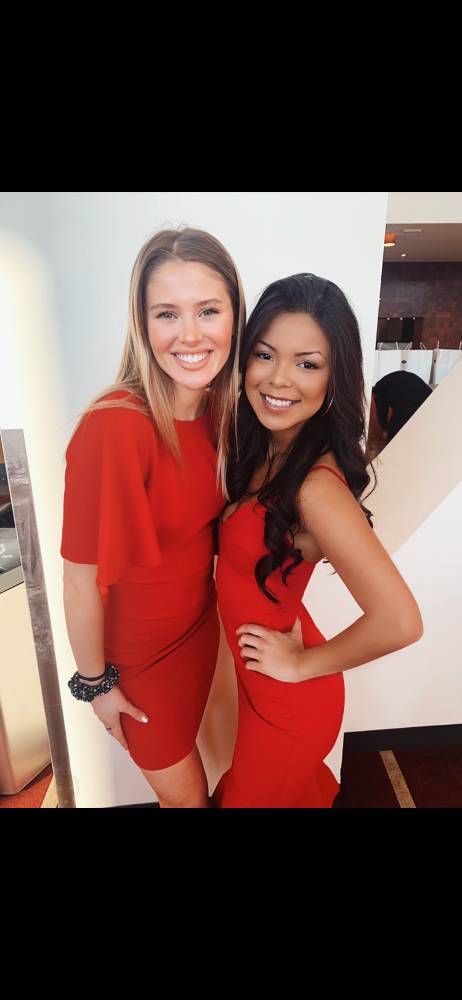 ---
Shopping of course is one of Man's great loves. Man typically heads to the mall either once a week or every other week perusing stores like Lululemon, Urban Outfitters, Cotton On, and her new favorite discovery, Von Maur.
When asked to describe her style Man is stumped. "I feel like my style changes because one minute I'm like 'puff sleeves' and another minute I'm like 'leather.' Sometimes I'll wear sundresses and sometimes I'll wear sporty clothes. I wish I had one style, but I incorporate everything and like them all," says a playfully exasperated Man.
---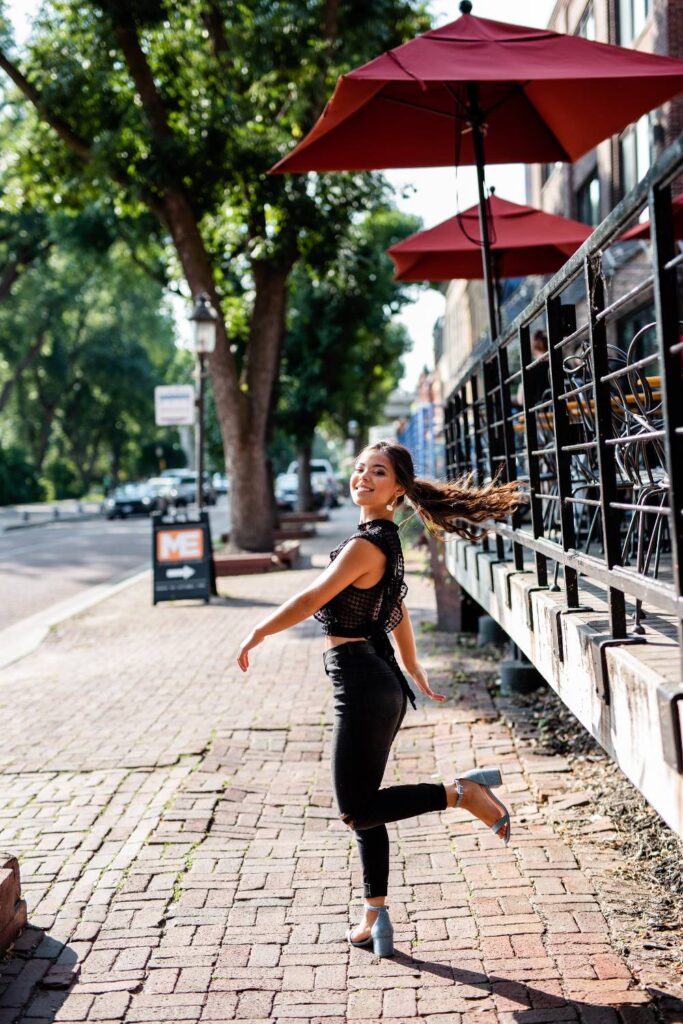 For a typical daily outfit, Man dons either jeans, jean shorts or a jean skirt with a tan or ivory top, paired with gold jewelry. While Man gravitates towards neutral tones, her style is by no means plain or boring. Man angles the camera over to her closet to show me her favorite piece, a white, feathery sweater that looks so soft you want to reach out and pet it. "It's the best sweater ever," Man says excitedly, "I typically crop this sweater, wearing it with jeans and a leopard or cheetah belt, along with black, platform boots. Super cute for the winter."
Although Man's a seasoned fashionista, she does fall victim to what many of us experience when standing in front of our closets — the defeating sensation when you feel you have nothing to wear. Luckily, when in a rut Man can ransack her mother's and younger sister's closets, as fortune has it, they all wear the same size and regularly share and borrow one another's clothes. Man's younger sister, who's entering high school this year, has developed her own style, wearing more adventurous and creative pieces. With a big smile Man laments, "Sometimes I'm like, dang, I wish I was that stylish when I was her [sister's] age."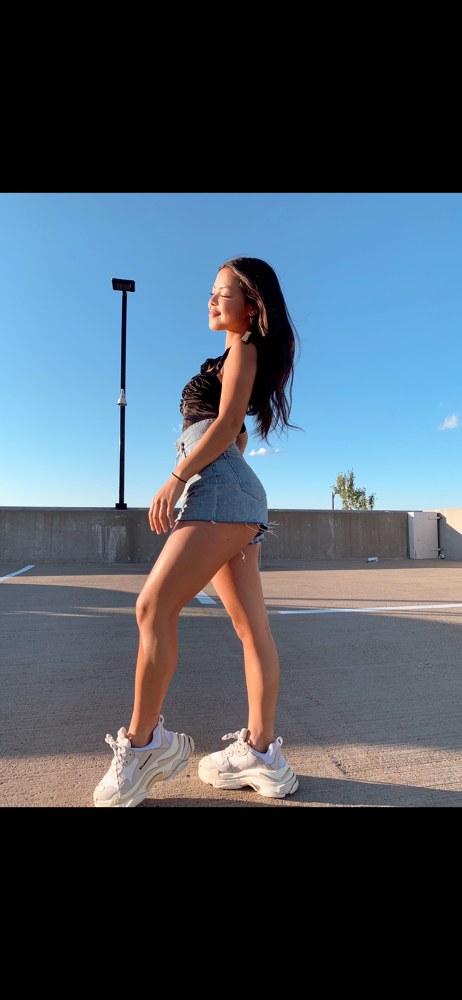 One of the reasons I am so passionate about fashion is that I believe it can do so many things for you. While confidence is key to living your best life, fashion is the key to confidence. What you wear defines you, and it speaks volumes.
On Man's blog, she states, "One of the reasons I am so passionate about fashion is that I believe it can do so many things for you. While confidence is key to living your best life, fashion is the key to confidence. What you wear defines you, and it speaks volumes."
When I ask Man why fashion is the key to confidence she elaborates, "I think when you wear a normal outfit on a normal day it's kind of whatever, nothing special, but when you wear your best and favorite outfit, then you're having a good day. You look good, you feel good. That's how I see it. So when I go to the mall I love to dress up in one of my favorite outfits or every time I go out to eat I love to dress up — you feel better. When you look good, you feel good and that's where that confidence comes from. Once I started getting into fashion and embraced it, I felt better about myself."
---
Once I started getting into fashion and embraced it, I felt better about myself.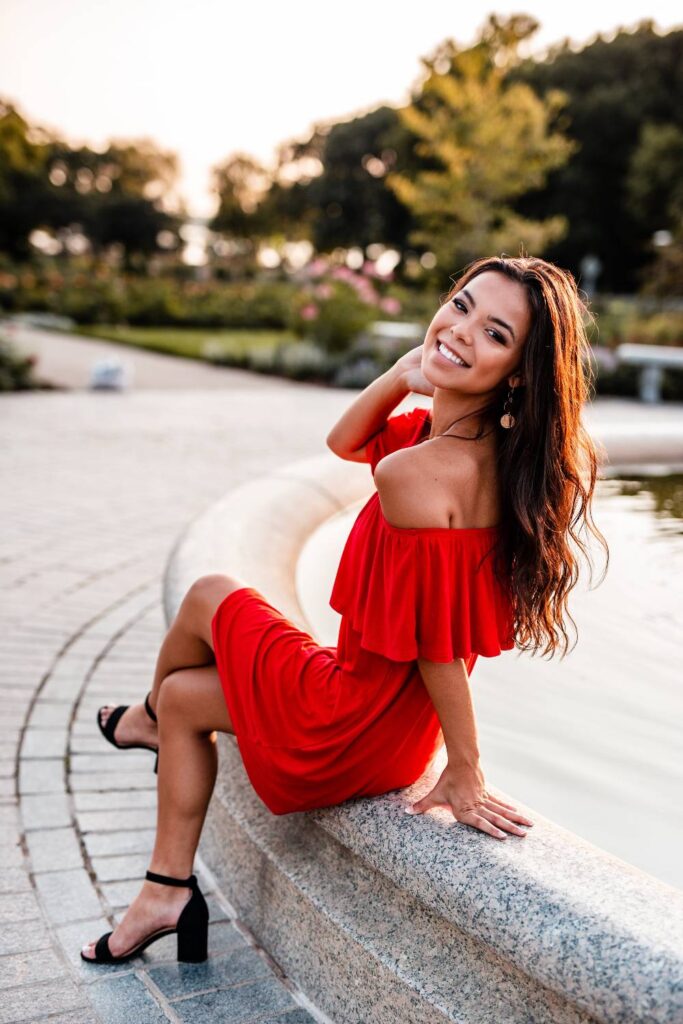 ---
As of now, Man plans to stay in Minnesota to build her bridal fashion empire. "I love Minnesota so much! It's such a good place to live," expresses Man. While the thought of heading out to the coasts has crossed her mind, Man verbalizes what many aspiring fashion designers feel, "There are so many designers out there, especially in LA or NYC. With so many ideas out there, it's hard to create your own unique style. Something you design is probably already out there in some way, shape, or form. Putting your own unique twist on things is a challenge in all design, especially now the market is saturated with the online presence."
However, even though competition in the fashion industry is fierce, with Man's drive, exceptional talent, and kind heart, I have a feeling Man will find immense success in the fashion world and make her mark within the bridal industry.
XOXO

Bridal Fashion
Connection
Cover Model
Designer
Fashion
Twin Cities Trendsetter