Cold weather doesn't mean you have to stow away your favorite frocks. I mean, let's be honest, what woman doesn't want to wear a dress year-round? They're feminine, flowy, flirty, and so easy to wear But figuring out how to style a dress in brisk weather can be challenging. You want to stay warm but you don't want to cover up your dress too much. Luckily, I've gathered some of the coziest and most trendy ways to style your favorite gowns this fall. So instead of tucking away your dress collection until spring, get creative this season and pair them with your cold-weather wardrobe.
When it comes to wearing a dress during fall, it's all about thick fabrics and layers. Think wool sweaters, knee-high socks, slouchy boots, and warm tights. Wearing a slip under your gown is a subtle way to add an extra layer of warmth too.
Whether you're attending a holiday party, visiting family, or celebrating happy-hour with friends, you can wear a dress this season without sacrificing your style, comfort, or warmth.
If you want to find out the smartest and most stylish ways to stay warm in a dress this fall, keep scrolling!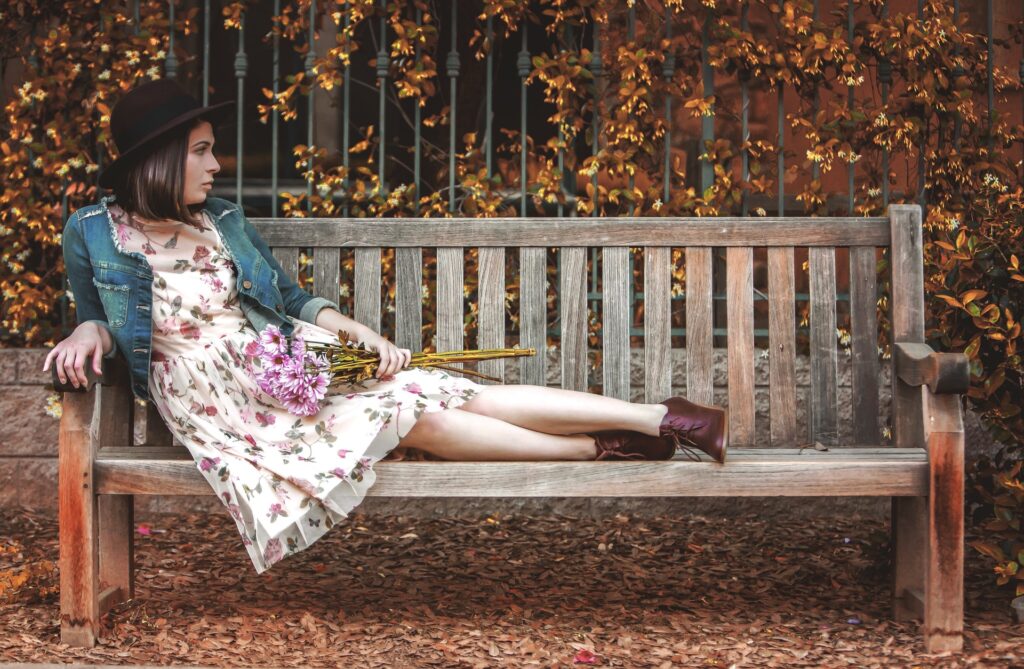 1. Opt for a Sweater-Dress
This one might seem a little obvious since sweater-dresses are always trendy in the fall, but this year we're seeing some new styles hit the runways. Ruched bottoms and vertical ribbing are having a moment. You'll spot subtle details like buttons and tie-backs this season too. Form-fitting silhouettes are also on-trend. But one of the biggest looks you'll notice is the over-sized fit. Whether it's long, short, a turtle-neck, or a scoop-neck, this style is a must-have and perfect for day-to-day. Pair it with thigh-high boots a la Ariana Grande. With all of that extra dress-material, you'll have no problem staying warm.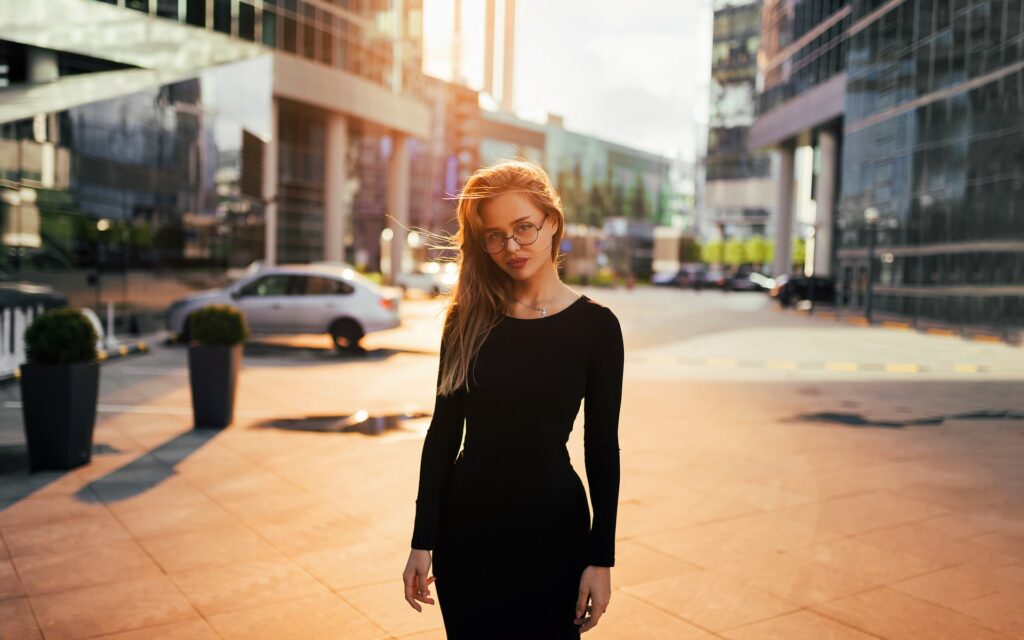 2. Wrap Up in a Cardigan
Cardigans are a fall-staple and believe it or not, they pair perfectly with your go-to summer frock. Wear one over a floral summer-dress, either buttoned or open. Match the look with knee-high socks, slouchy boots, and a scarf. This look will take you from summer to fall in no time.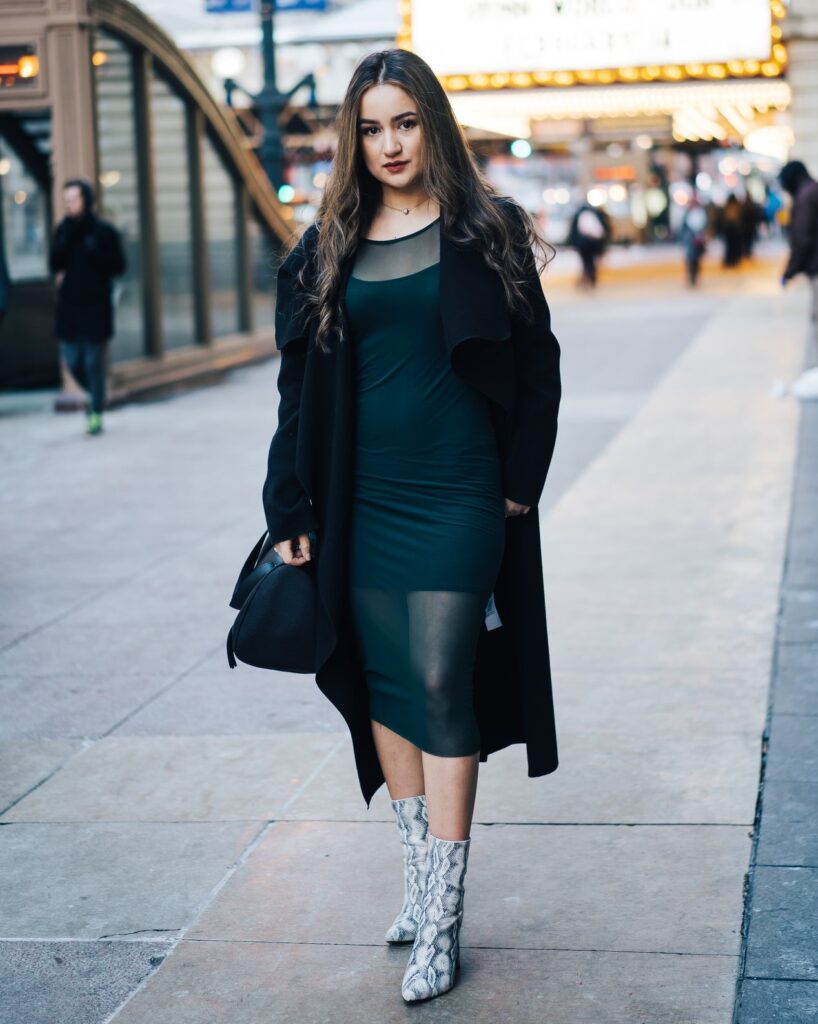 3. Pair a Maxi-Dress with a Knit-Sweater
Maxi-dresses have been super in the last few years. There are so many styles out there, you likely have at least one in your closest. The nice part about maxi-dresses is they cover your legs so you don't need to worry about your knees freezing. How to fashion it for fall?
Pick out your favorite knit-sweater and throw it on over top of your maxi-dress. It will look like you're wearing a maxi-skirt but you'll know you're rocking a dress in fall, and you'll be super warm!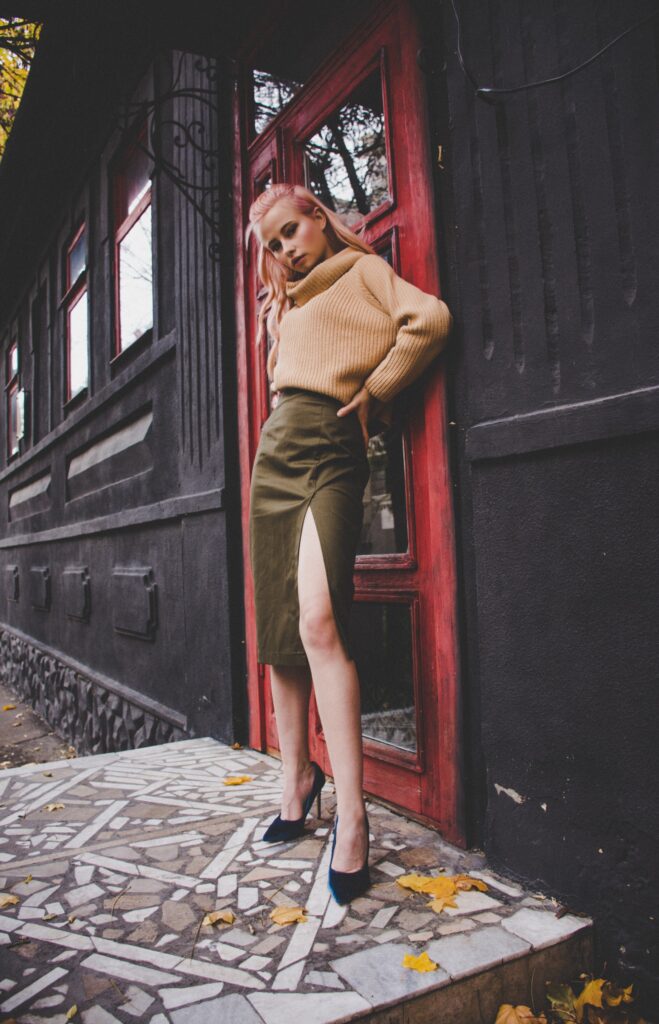 4. Wear Long-Sleeves Underneath
This one is a classic. One of the easiest ways to wear a dress in fall without being too cold is to wear a long-sleeved top underneath. We've seen it done with strapless dresses, but you can do it with almost any style of dress. Pair a white long-sleeved turtle-neck with your favorite LBD. Or, wear it under a short-sleeved sweater-dress to really be on trend this fall.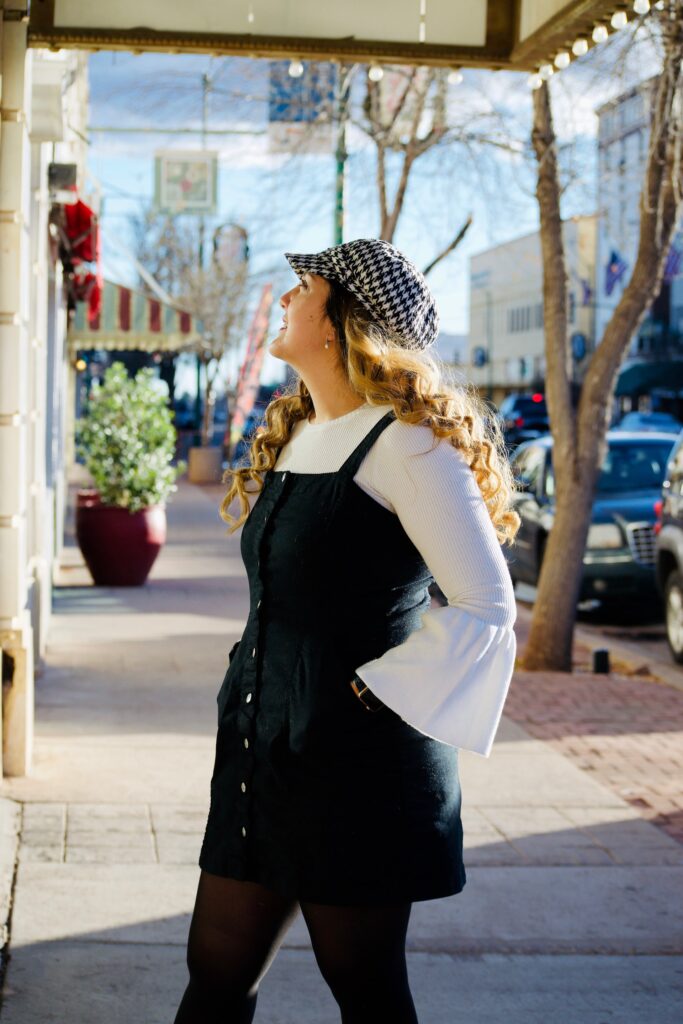 5. Go Sophisticated with a Blazer
Nothing says sophisticated like a blazer. This is a perfect option for those more important events, like office holiday parties or a wedding. If you're rocking a solid-colored dress, opt for a patterned blazer like houndstooth or plaid. If your gown is patterned, stick with classic colors like black or gray. Complete the look with tights and a pair of high-heel ankle boots. No matter how you style this one, you'll be super cozy and ultra-chic.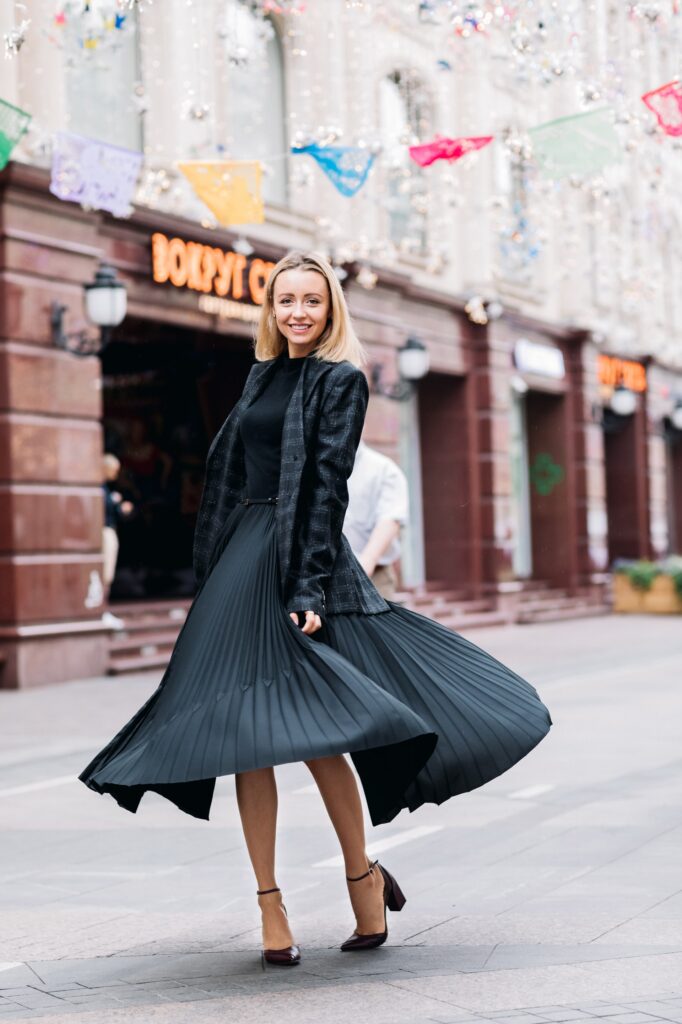 Chilly weather doesn't mean you have to store your favorite frocks until next year. There are several ways you can rock a dress in fall without sacrificing your style or warmth. From thigh-high boots to cable-knit cardigans to sophisticated stockings, you can easily pair a dress with your cold-weather clothing.
XOXO

Dress
Fall
Fashion
Minnesota
Style
Trends