You don't need a huge backyard or truly any outdoor space to enjoy fresh veggies and herbs. I'll show you how I started my own indoor garden, the unexpected challenges, what worked out great, and why you'd want to start growing an indoor garden!
Finally, deciding to take the leap and grow my own veggies and herbs felt great — especially after scrounging for produce and scavenging empty grocery shelves during the beginning of the pandemic. I felt more inspired than ever to learn how to grow my own food.
The challenge, however, is I live in a small apartment with no balcony or patio. My garden would need to be entirely indoors.
Keeping it simple, I bought tomato plants, basil, mint, sage, chives, oregano, and thyme. Most herbs, leafy greens, and root vegetables like carrots and beets tend to do well indoors. I knew to buy tomato plants was a gamble since they crave a lot of sunlight, but I had lofty goals of making my own fresh pizza sauce.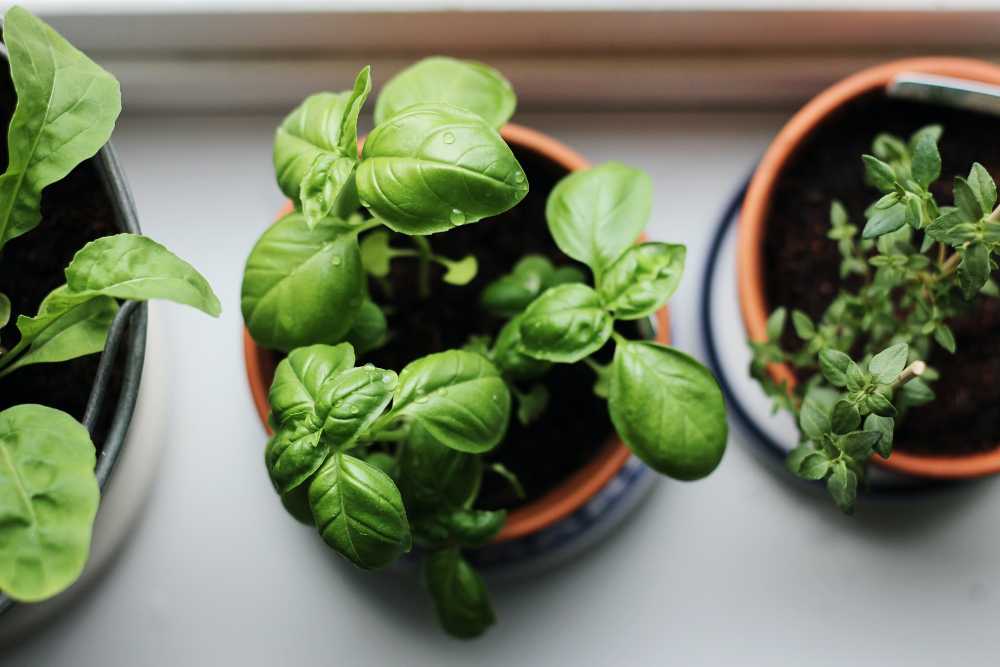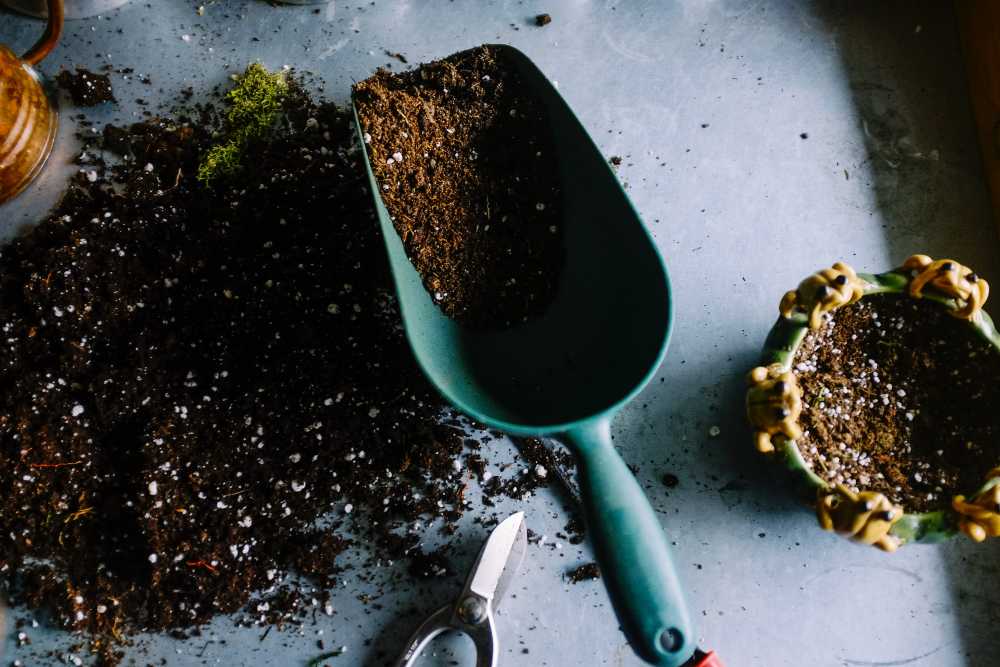 Next step, buying the pots and soil. With limited room in my apartment and window space at a premium, getting deep plant beds or large containers wasn't going to happen. Plants will grow as much as you give them room to grow. Having to stick to smaller pots, my veggie garden would have to stay modest. I opted for 10-inch terracotta pots with built-in drainage holes. Terracotta's porous nature also helps with drainage, making it harder to accidentally overwater. Plus, I'm a sucker for that classic, reddish-brown clay look.
While getting the plants and pots was easy enough, I didn't expect finding an organic indoor potting soil would cause me so much stress. You don't want to use outdoor soil for your indoor plants. Indoor potting mix typically contains peat moss, compost, perlite or vermiculite, but can also contain added fertilizers and chemicals. Trying to avoid the extra chemicals, I planned on using kelp as a natural fertilizer that contains nutrients and minerals promoting plant growth.
---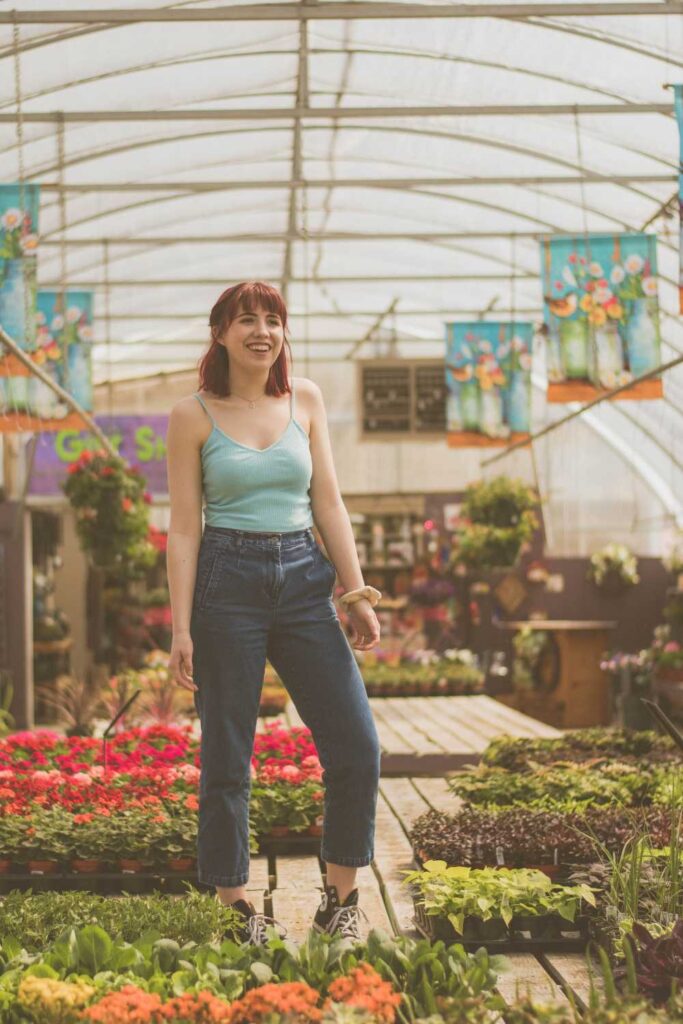 ---
Over the next week, I went to half a dozen stores trying to find an organic potting mix before I started to panic. By this point, my plants didn't look happy in their original little plastic containers. Luckily, I finally found a chemical-free, organic indoor mix at a local garden shop, but in hindsight, I should have probably purchased soil before the plants. I didn't expect to find the right soil would be so hard.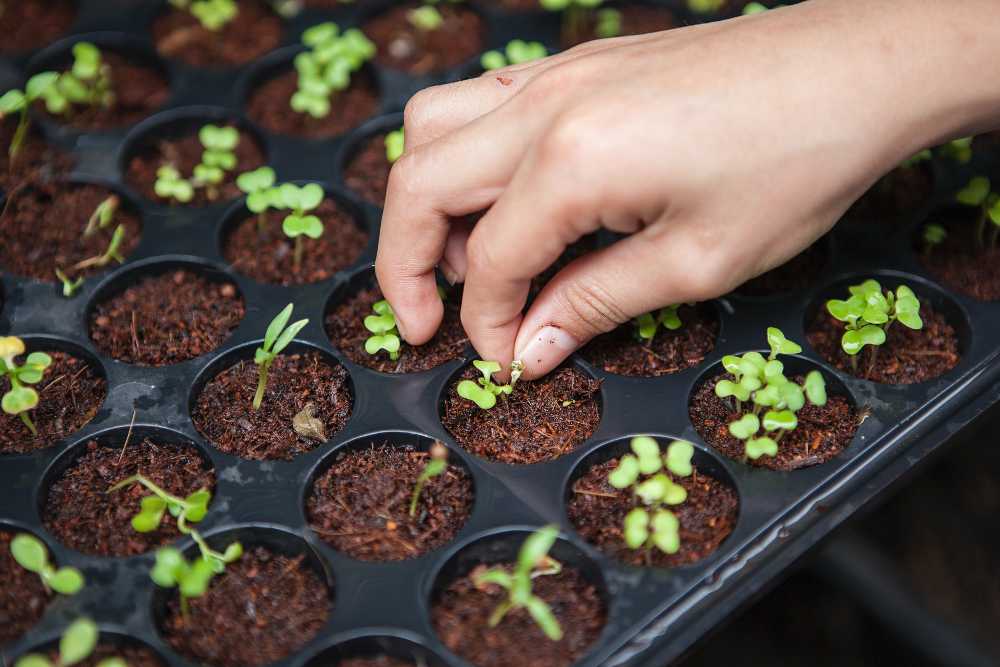 Once my plants were transferred to their new pots and arranged on the living room window sill, the next obstacle emerged. Saying my apartment is on the ground floor is an understatement. My place is built into a hill where the windows are at ground level. I'm practically underground. And with surrounding buildings and trees, the plants weren't getting enough light. Instead of moving all my plants from window to window to follow the little sun they saw all day, I purchased inexpensive full-spectrum grow lights.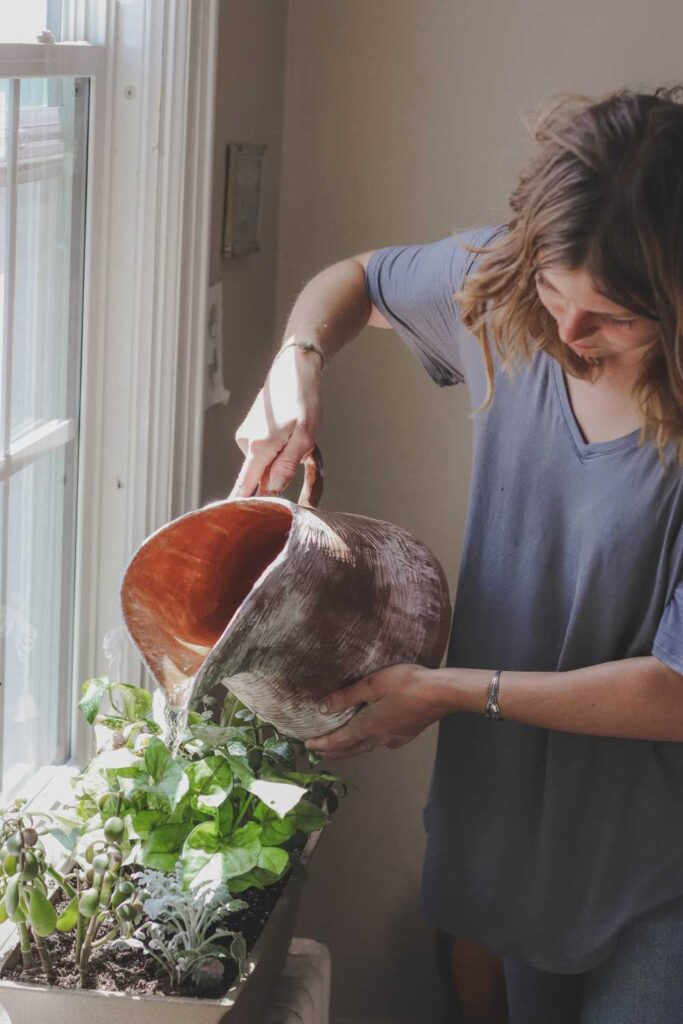 Now the fun part. Watching my plants grow. After a few weeks, I'm happy to say I'm still enjoying the sage, chives, oregano, and thyme. The tomato plants are hanging in there, but unfortunately, the basil and mint didn't make it. I think the culprit for their demise was a lack of sufficient sunlight. After all my efforts, I've discovered to successfully grow your own indoor garden you need: patience, plenty of sunlight, and to accept that the garden store staff will recognize you and eventually learn your name each time you go back for fresh plants.
XOXO

garden
growing
health
herbs
indoor gardening
nutrition
plants
veggies