You don't have to go far to have a fantastic vacation. Discover these hidden gems located only a few hours away from the Twin Cities. Pack your bags and load up the car for a fun road trip and a getaway you'll never forget.
Hopping on a plane may not feel like the best idea right now. That doesn't mean you still can't get out of dodge and enjoy a well-deserved vacation.
So, to help ensure you stay healthy and maintain proper social distance while having a good time, here are five unforgettable getaways only a few hours outside the cities. Get ready for a fantastic road trip!
The North Shore
You're likely not too surprised the North Shore made the list. Between the gorgeous scenery, endless outdoor activities, and charming cities, how could I not include the North Shore?! Best of all, even if you're a seasoned visitor to the North Shore, you're guaranteed to find something new. Explore Gooseberry Falls for scenic waterfalls and pristine Lake Superior shoreline, head to Split Rock Lighthouse to tour the impressive lighthouse and hike the Gitchi-Gami State Trail, or travel to Silver Bay for stunning black sand beaches. You can easily keep your social distance hiking, biking, and sightseeing before heading back to your private, cozy heated cabin in Jay Cooke State Park.
Apostle Islands
Ready for an island getaway? Okay, maybe not the same as a trip to Barbados, but the Apostle Islands boasts endless miles of sandy beaches and stunning views over Lake Superior. Take a ferry over to the main island, Madeline Island, where you can hike in Big Bay State Park, go for a swim, or tour around the islands by kayak or canoe where you'll be rewarded with breathtaking scenery of sandstone cliffs, sea caves, and old lighthouses. Plus, running off to an island retreat sounds like the perfect way to social distance.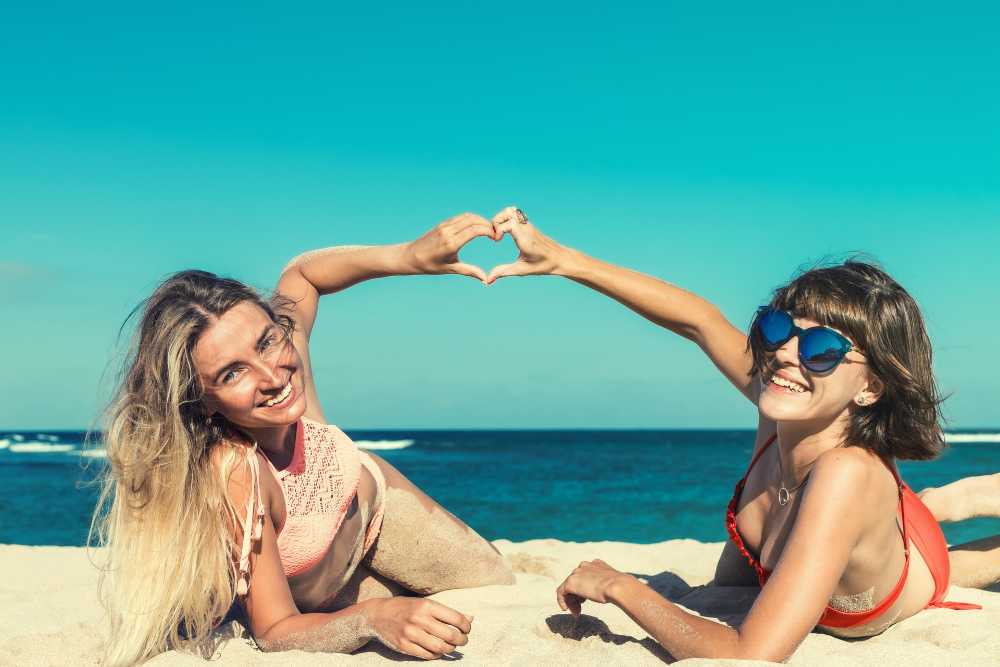 Door County
After my friend described her recent trip to Door County, I immediately added the destination to my bucket list. She painted a picture of pristine nature, invigorating hikes, and relaxing by the water. Sounds pretty nice. One of her highlights was kayaking at Cave Point County Park. The beautiful vista features high cliffs and cool sea caves, though consider using a guide as the waters can change from calm to rough quickly. If you're feeling adventurous, you can also check out the numerous shipwrecks beneath the seas. You can view the shipwrecks from the surface, or grab your snorkel or diving gear to get a close-up view of the wreckage. But, if you'd like to stay on land, there's plenty of hiking, biking, and sight-seeing, including old lighthouses and great museums.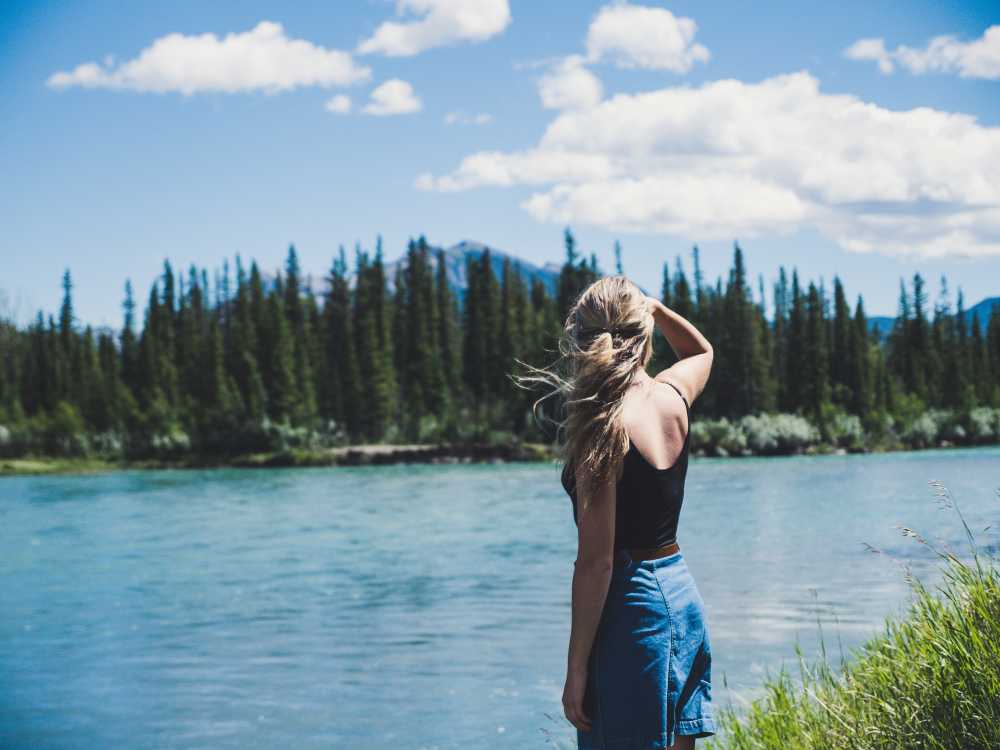 A beautiful vista features high cliffs and cool sea caves — hike, kayak, or explore underwater shipwrecks.
Photo by Bryton Udy on Unsplash
Lanesboro
If you love small-town charm, you're going to love Lanesboro. Considered the bed and breakfast capital of Minnesota, you won't have trouble finding a place to stay that's bursting with character, making for plenty of Insta-worthy shots. Stay at Mrs. B's Historic Inn, transformed from a doctor's office and funeral parlor, or head to the can't miss Habberstad House, which resembles a bright green gingerbread house. After you're settled in, explore the historic downtown, bike the Root River State Trail, or take a relaxing ride tubing down the Root River.
An unforgettable vacation is just one road trip away.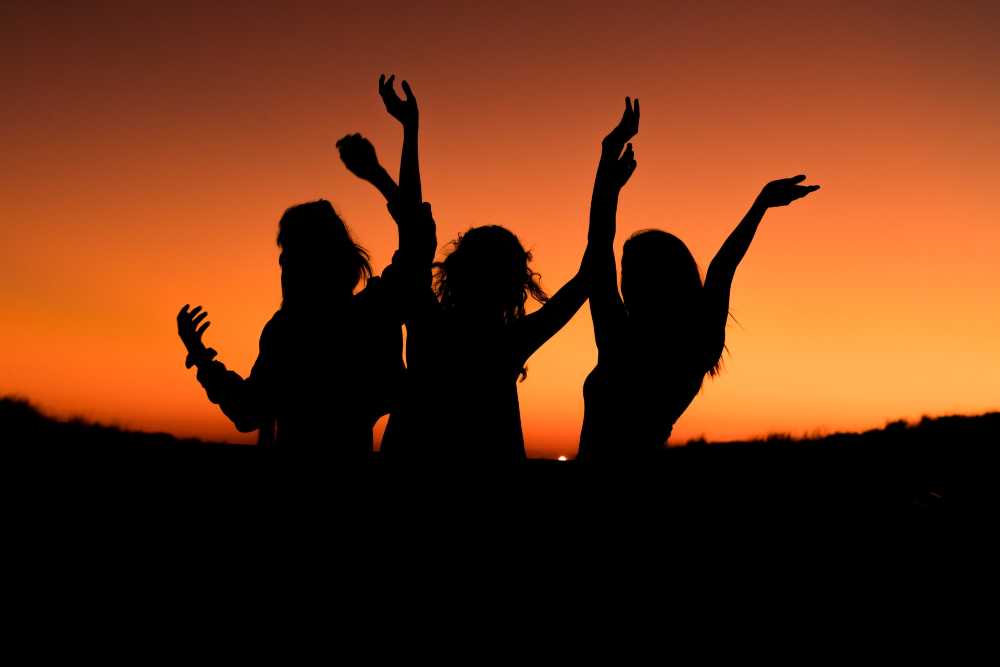 The Boundary Waters
If you truly want to escape society, you won't get much better than the Boundary Waters. You can be assured your boss won't be calling, or anyone for that matter as cell phone service is basically nonexistent. While the Boundary Waters requires more planning than the other destinations on this list, you won't regret your trip. Bringing along someone with Boundary Waters experience is a plus, but it's more than doable even as a beginner. So after you relearn how to read a map, grab your camping gear and head out into one of the most breathtaking places you'll experience.
---
XOXO

best getaways
drivable destinations
outdoors
road trip
travel
vacation
weekend trip