It's time to start reconsidering the concept of aging. The cold truth is, aging can be optional. Of course, each year and every day, we get older, but this doesn't mean we should experience wrinkles, saggy skin, sun damage, etc. You can even start the process early to ensure your skin stays youthful and beautiful for as long as possible. More precisely, it's your lifestyle and the foods you consume that play a significant role. It's all in your hands; you have the capability to slow down or speed up the process.
1. Sunscreen
The most important step of the process is sunscreen. We know both UVA and UVB rays are two huge factors that contribute to skin damage. UVA rays are now known to cause premature skin aging—resulting in wrinkles, changes in skin texture, fine lines, uneven pigmentation, etc. UVB is primarily responsible for skin burning. To avoid this continuation of aging, you should consider using a sunscreen classified as "broad-spectrum." This means it blocks out both UVB and UVA rays, unlike "SPF," which is designed to block primarily UVB rays. Some research conducted by The American Academy of Dermatology recommends a sunscreen with at least 30 SPF. There are some ingredients that you should be aware of in order to consider which sunscreen to get. Ingredients that block out UVA rays, in particular, consist of Avobenzone and Benzophenone. Ingredients designed to filter UVB rays include PABA, cinnamates, and salicylates. Sunscreens containing zinc oxide and titanium dioxide also cater to UVA rays.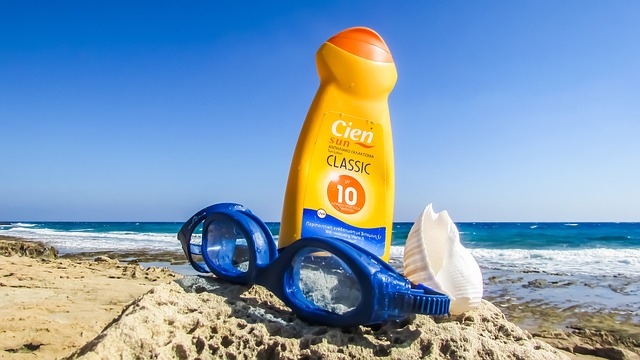 2. Retinoids
Another product I find crucial to incorporate into your skincare routine is some type of retinoid. I recommend this product to any age, it can overall reduce fine lines and wrinkles, or if you're still young, this can get you on the right track to fabulous skin for as long as possible. Retinoids are one of the most prominent ways to help skin look younger. They consist of vitamin A and have been around for a couple of decades. They were first prescribed to treat various acne conditions. Now they are used to fight psoriasis, aging skin, and other skin conditions. This concentrate of vitamin A doesn't just peel off the top layer of skin; they trigger your body to produce more collagen, a protein in your skin, muscles, and bones. This is what keeps your skin elastic and tight, which results in less fine lines and wrinkles. They also arouse new blood vessels, which can give your skin a rosy glow color. Retinoids also help fade spots and scars, sun damage, and smooth rough patches. Tretinoin (Retin-A) is a favorable prescription choice for fighting aging skin. Though the results of retinoids are unbelievable, it does come with one downside. If your skin isn't used to retinoids, it begins to purge, causing dry skin, redness, itching, burning, or even flaking. Don't worry; this normally goes away after a couple of weeks. Just keep applying moisturizer, and the purging will be over before you know it, leaving you with fresh baby skin.
3. Vitamins
Don't forget your vitamins! Brain health is the key to staying young and sharp. Your brain functions on Omega 3 fatty acids and around 70 percent of Americans are lacking it. This vitamin forms brain cell membranes, builds new brain cell productions, reduces inflammation, works excellent to avoid dementia, and helps chemical imbalances in depression and mood disorders. As someone who struggles with a mood disorder, I've found that Omega 3 fatty acids have improved my mood and overall health. Substantially, omega 3s help prevent such diseases as arthritis and also help keep your skin looking great. I could seriously go on forever about how necessary and essential omega 3s are to a healthy body, but that's an entirely different article to write. Some great sources of omega 3s consist of fatty fish such as salmon and tuna, eggs, and even other kinds of legumes. If you're not a fan of any of these sources, your local Target or drug store will have a bottle of vitamins for around ten or fifteen dollars. Another popular vitamin to take is Biotin. Biotin promotes healthy skin, nails, and hair, so you get a bang for your buck. It's a water-soluble vitamin and can be found at your local drugstore for about fifteen dollars. For us, it serves as a coenzyme but is usually taken in pill form because humans can't naturally produce biotin by themselves. It could also delay cell death, which is what causes our skin to start aging. Consider adding biotin to your daily routine; you won't regret it.
4. Diet
The next key to fight aging is to rethink your diet. Unfortunately, Americans eat way too many fatty refined, and processed foods. They do say you are what you eat! These kinds of foods not only lack the right nutrients our bodies need, but they're also loaded with sugar, oils, and other unknown chemicals (i.e., colors, unnatural flavors, preservatives, pesticides, etc.) that add to the aging process. When we eat these unhealthy choices, you give your body a dosage of free radicals. . Excess to free radicals leads to cellular damage – brain cell damage, skin damage, connective tissue damage, and many more issues. Collagen is a crucial food that fights aging. Collagen is what gives your skin its elasticity. It also gives your nails, joints, and bones more strength. Thus, it fights wrinkles and keeps your skin looking alive and fresh. Two great sources ofcollagenarebone brothandcollagen protein powder.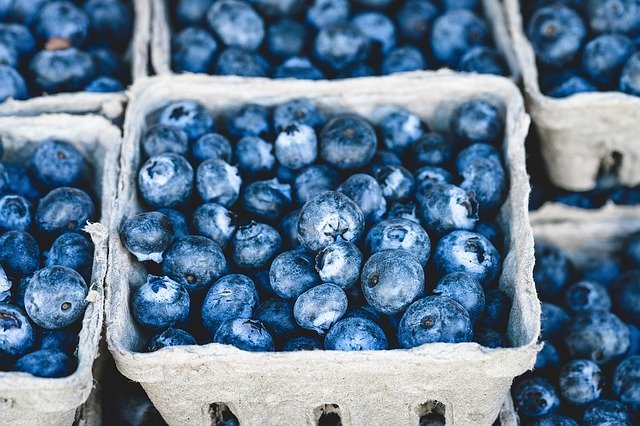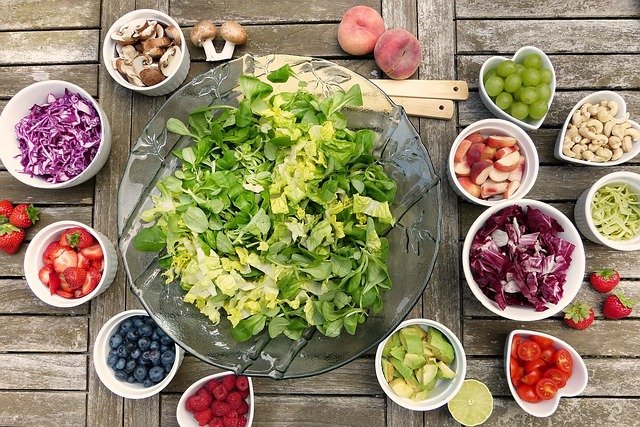 XOXO