Thrifting expert, kindness advocate, and with a style all her own, Twin Cities fashionista Paxyshia Yang strives to bring happiness, joy and body acceptance to the world around her.
Thrifting expert, kindness advocate, and with a style all her own, Twin Cities fashionista Paxyshia Yang strives to bring happiness, joy and body acceptance to the world around her.
By Sara Schlueter
Recently graduated from the apparel technologies program at Minneapolis College, Twin Cities blogger Paxyshia Yang loves to share what means the most to her and hopes to simply bring positivity to those around her via social media. While social media can sometimes be a negative place, so far, she focuses on the good things it does bring. "I do feel confident in what I post," said Paxyshia. "I just want to spread some small piece of joy. It just feels good."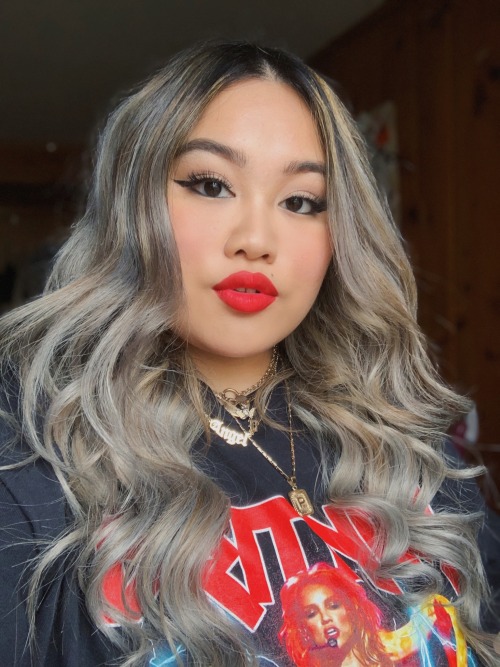 Paxyshia started her social media journey by sharing her outfits on Tumblr, and soon her friends and followers were asking her where she was getting her clothes. "For me, it was also kind of funny, I like my sense of style and showing it off, but I never thought that anyone would be interested in where I bought things," she said. "It wasn't even anything frivolous I was buying, and some of my stuff I had actually had in my closet for awhile!"
Eventually, it seemed like Instagram would be the better outlet, and soon it really started to take off, but Paxyshia didn't really think anything of it. "Right now, I just love fashion as an outlet for art," she said. She also keeps a really good sense of what matters and what doesn't in the social space. "I have learned not to equate the amount of likes to what I look like. What matters is my sense of joy that comes from it," said Paxyshia. "I really do appreciate all the followers, and it is crazy to see how many people are following me. I never thought it would come to something like this, or really amount to an influencer level."
Staying Positive
Many influencers, bloggers and anyone posting on social media are unfortunately putting themselves at risk for hateful comments and messages. Luckily, Paxyshia has only experienced lots of positive reactions to what she has chosen to share.
"I've been blessed in the sense that I've never really gotten a lot of hateful comments. I come across them every now and then, but it is never so bad that I really have to address it," she said. "For me, maybe I have thick skin or an incredible amount of self-confidence, but when people do send hateful things, I know it is never about me, it's really about whatever they have going on."
Some people have been following her for years, and they let her know what kind of influence she is having on them. "I have gotten some people who have even said, 'I've been following you since 2013, and it has been amazing to watch you grow. You have given me the confidence to wear this and feel good in this,'" she said. "It's incredibly uplifting and almost surreal to think you can have such a positive influence on someone's life. I've always kind of aspired to be inspiring, but I've never thought that this could change someone's life," she said. "I'm very grateful for those people who uplift you as well. It just feels great, and it feels awesome."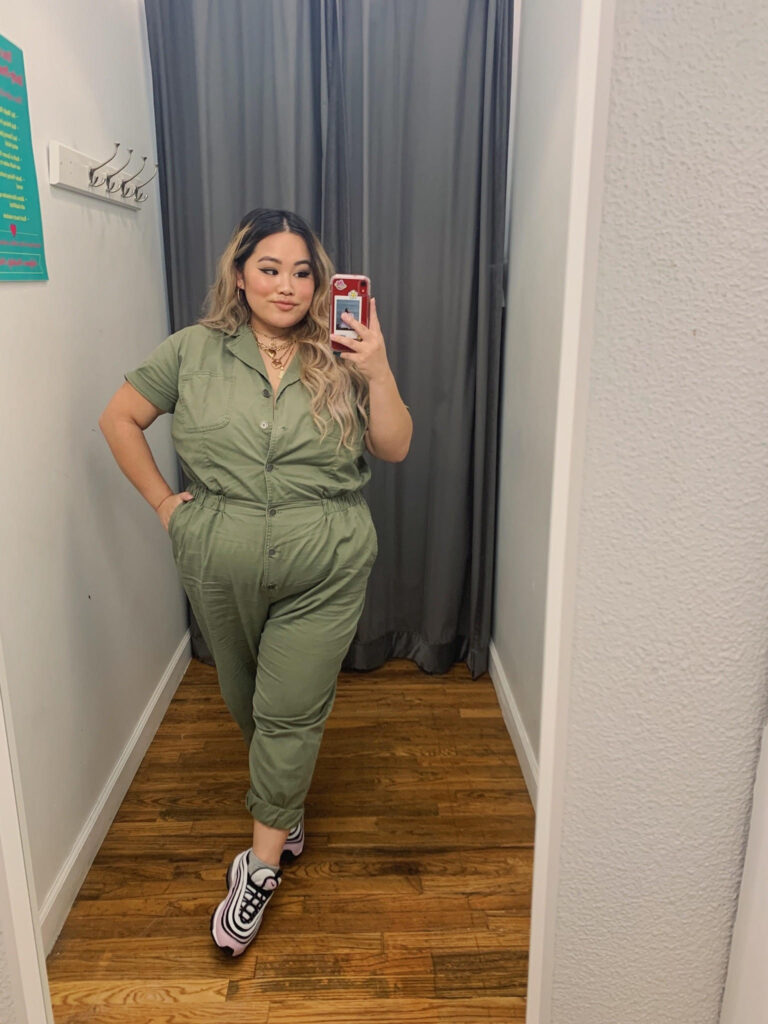 Thrift for good
Paxyshia spends time working at a local Minneapolis resale boutique, Cake Plus-Size Resale. (Although the physical store is closed due to COVID, shoppers can browse online, cakeplussize.com and shop via social media.) She loves the atmosphere and the ability to piece together unique outfits and share them on social media. "We have created such a good community here. I love styling things and getting to share them on Instagram. And we get a lot of nice things in our store."
Besides the creative outlet that thrifting can often create, it truly helps clothing from being dumped in landfills and contributing to climate change. In fact, according to the World Bank, fast fashion is responsible for 10 percent of global carbon emissions. "I know how much fast fashion has been contributing to landfills, and I hope we are starting to move in the right direction with it. I want to help move the needle with this," she said.
Since Paxyshia started working at Cake Plus-Size Resale, she has been shopping much more secondhand and evaluating her shopping behaviors. "It has been really nice to start thrifting, rather than buying into a lot of fast fashion. It has been nice to take a step back and think, do I really need this, or can I just wait until it comes into our store." "It's so nice to really know that everyone has options to shop secondhand."
Before Paxyshia started thrifting at Cake Plus-Size Resale, she would hit up local Goodwill's and get creative. "Honestly, look through absolutely everything when thrifting, and when you can, try everything on. You never know what is going to surprise you and work. Also, you have to be open to things. When you are thrifting, you can find such odd goodies. Sometimes you may think, I don't even know what to pair this with, but it forces yourself to be creative," she said. And it can boost self-confidence when you realize what you just thrifted worked. "This also really sets apart individuality in fashion. I've always appreciated when people say they thrifted something. I just love thrifting now; it is one of my favorite things ever!"
Studying the Industry
Of course, Paxyshia is interested in the fashion industry and is noticing all the doors and opportunities that are present. "I realized there are a lot of jobs within the industry that aren't just designing your own clothes. There is product development, trend forecasting, and all of these things you don't even really think about," she said. "I wanted to further my schooling to find something that fits with me. It is great to understand the foundations of some of this." Once life gets more back to normal, Paxyshia plans to continue pursuing a future within apparel technology. "With my current situation with Instagram, I could be interested in something like marketing or something even with a social media aspect to it. That is something that just really clicks for me, and it just makes sense. It is something that we can continue to grow."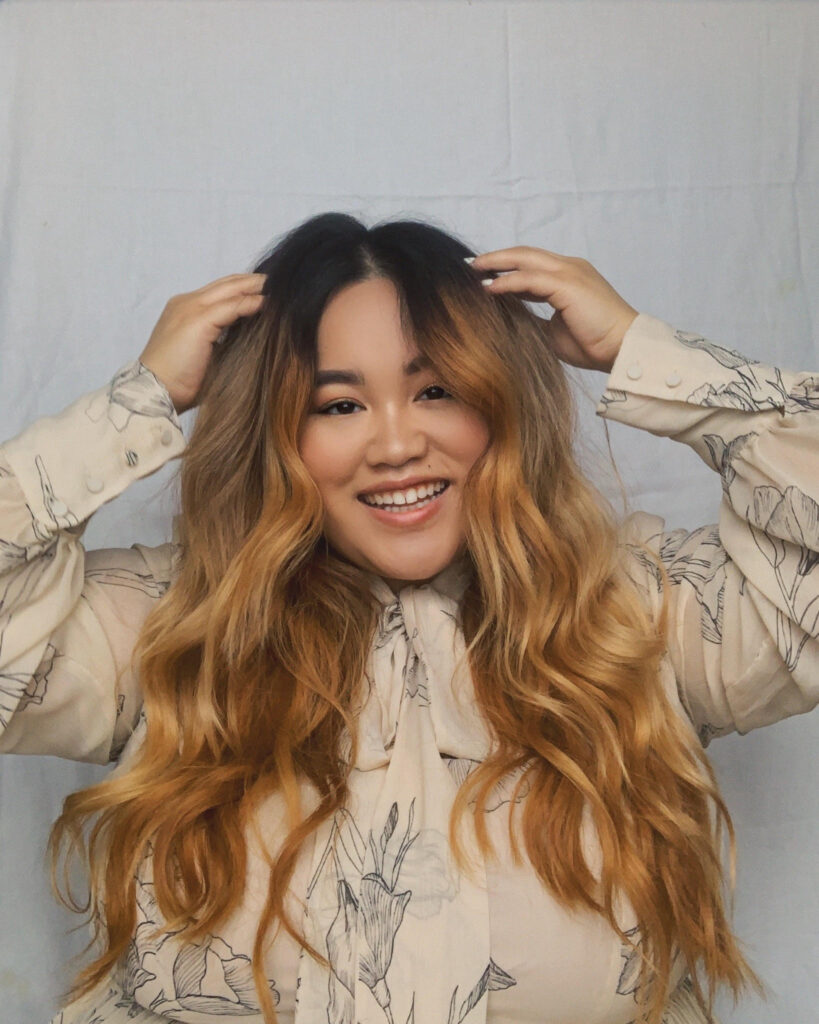 Whatever Paxyshia chooses to pursue in the future, sparking joy in others will be at the forefront. "I hope that when people come to my Instagram, they can feel a little more confident in who they are and feel good about what they want to be," she said. "I would like to be able to spread that sense of joy and kindness for people, so they are able to spread some more joy for themselves as well."
Follow along with Paxyshia! @paxyshia
Paxyshia's 5 Favorite Things:
1. Favorite local shop: Cake Plus-Size Resale
2. Favorite casual local restaurant: Tay Ho
3. Favorite "touristy" Twin Cities destination: Minneapolis Institute of Art
4. Favorite local brunch place: Mason Jar Kitchen
5. Favorite thrift find: Pair of white, embroidered floral sneakers—hadn't even been worn!
Paxyshia's Top 3 Tips to Make Sustainable Fashion Choices
1.Buy secondhand if you can!Thrift shops and secondhand shops have so many neat options, and learning to hem something or fix something on a garment is accessible via YouTube. It's worth it to save some money on clothes.
2.Reevaluate your closet.Instead of going out to buy something, reevaluate what you already have. Look through everything and consider different combinations of garments you usually wear, and try to get inspired again.
3.Invest in pieces. Spend money on clothing that can be transitional through all seasons. Think long term instead of for one specific outfit. My favorite thing to tell people is if you're debating on a piece, ask yourself if you can create at least three different outfits with what you have at home. If you can't, go home and sleep on it before spending the money.
XOXO

Body Acceptance
Confidence
Fashion Blogger
Sustainable Fashion
Thrifting