Chilly weather and baking were made for each other. That's why these sweet and savory baked apple dishes are just what you need for those crisp fall mornings. Serve them up solo, or with a bowl of hot soup!
So you picked a bunch of apples, and you're not quite sure what to do with them.
Well, look no further. These baked apple recipes are the perfect way to put your freshly picked produce to good use.
Whether you're eager to bake up a sweet treat, or you want to bake your apples into a savory dish for supper, there are so many ways to bake with this versatile fruit.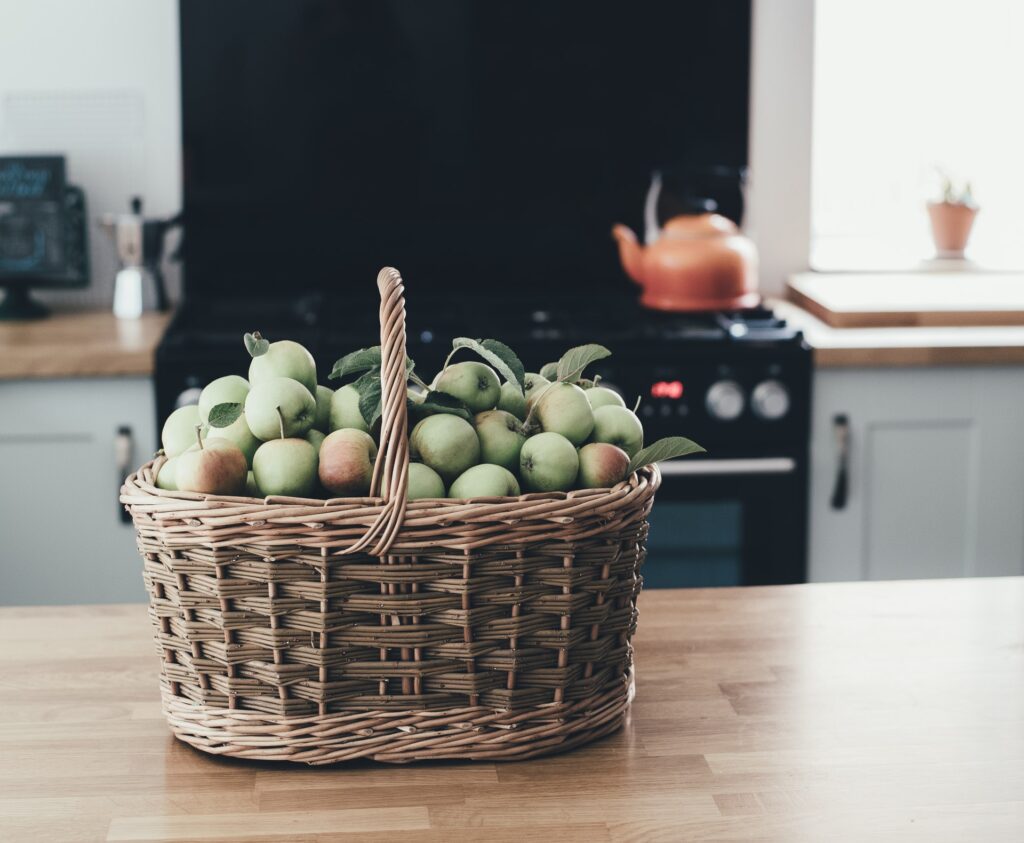 1. Oatmeal-Stuffed Apples
This one is super simple and perfect for a cold winter morning. Start by coring two of your picked apples. Then, combine ½ cup of oats, 2 tablespoons of brown sugar, a dash of cinnamon, and two tablespoons of roughly chopped butter.
Add in your favorite chopped nuts for a little crunch! Divide the mixture between the two apples, and bake on a pan for thirty minutes at 350 degrees. Breakfast is served!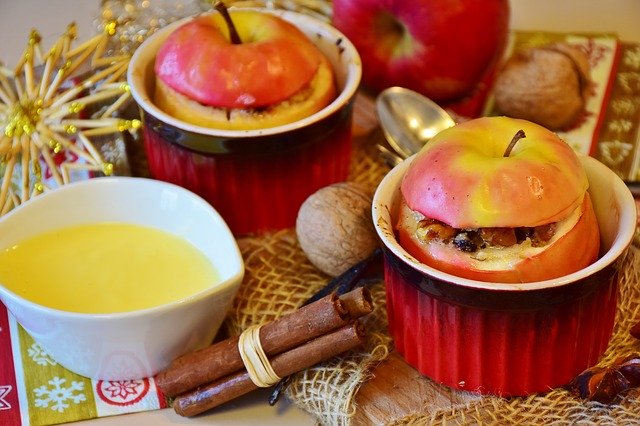 2. Apple Donuts
These healthy donuts are whole-wheat, and sweetened with just maple syrup! Be sure to use a donut pan for the best results. Begin by combining ¾ cup of whole-wheat flour; four tablespoons of maple syrup; and a dash each of salt, nutmeg, and cinnamon. Mix in two tablespoons of melted butter.
In a separate bowl, mix a ½ cup of diced apples, ¼ cup of your choice of milk (I use almond milk), and one small, beaten egg. Add to the flour mixture and stir until they're combined. Spoon the batter into a non-stick donut pan, and bake for ten minutes at 400 degrees. This recipe will make six donuts. Transfer the donuts to a wire rack to cool.
Serve these baked treats with a sprinkle of cinnamon and sugar, or a drizzle of homemade icing!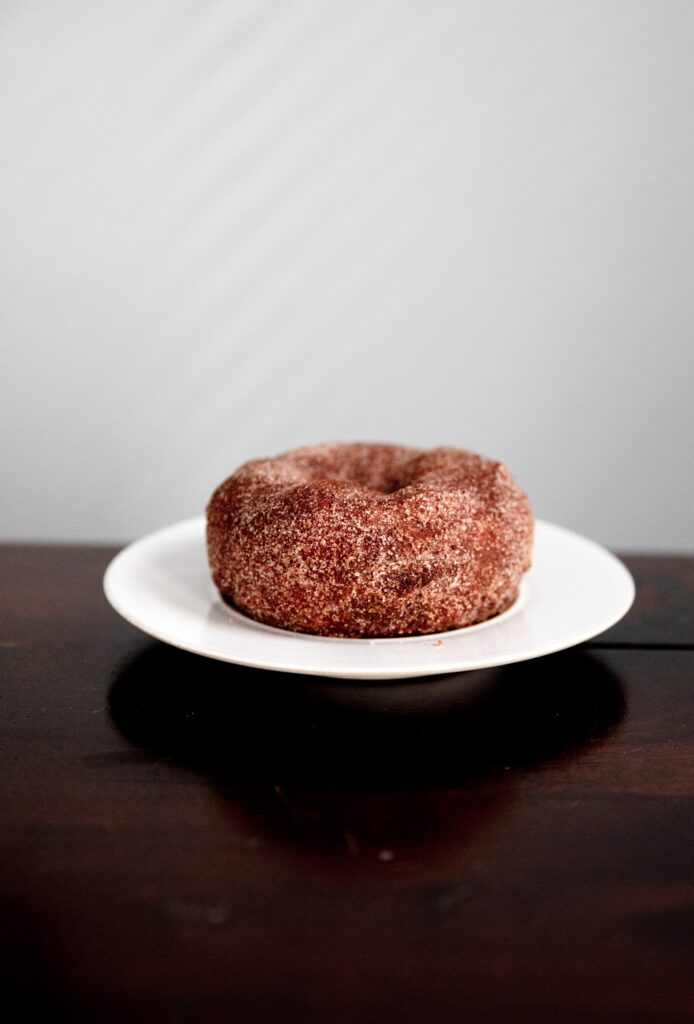 3. Cinnamon Apple Chips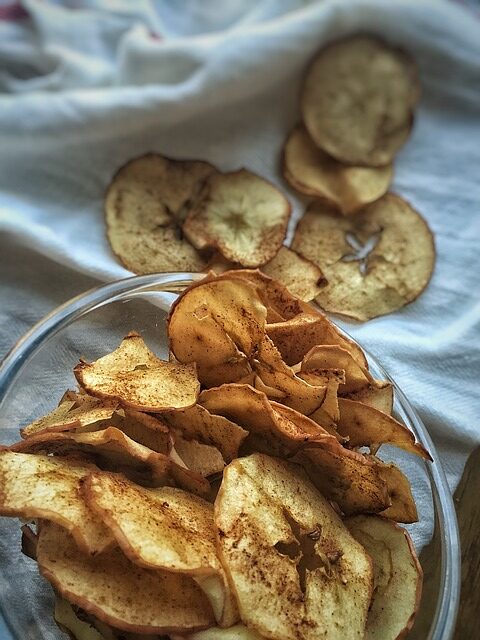 These three-ingredient cinnamon apple chips are the perfect fall snack. First, thinly slice three or four apples. The thinner, the better! Place them on a non-stick baking sheet in one layer, and sprinkle the apples with cinnamon and sugar.
Bake them at 200 degrees for one hour, then flip them and bake for another hour or so. Turn off the oven. Let them cool in the oven for one more hour.
The result? Sweet and crunchy apple chips! Nobody said chips have to be made of veggies!
4. Sausage and Apple Quiche
For this fall-inspired apple recipe, feel free to use store-bought or homemade pie crust! First, bake the crust according to the instructions. Let cool.
Then, sauté a ½ cup of chopped onions in a drizzle of olive oil. Toss the onions with two cups of diced apples and a ½ cup of shredded cheddar cheese. Cut your choice of sausage (I like turkey sausage) into small slices, and add it to the mixture. Spoon the mixture into the pie crust.
In a seperate bowl, beat together two eggs, one cup of cream or your choice of milk, a dash of sage, and a sprinkle of nutmeg. Pour this over the top of the apple mixture, and bake for 45 minutes until the quiche is firm. This recipe makes four hearty servings or eight mini slices!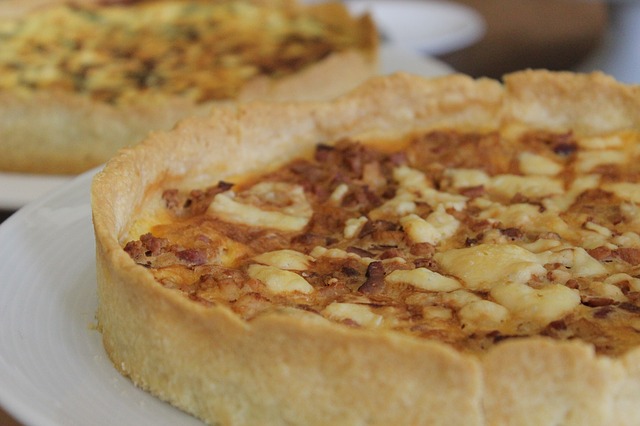 5. Apple Pie
Last, but certainly not least! Baking an apple pie in the fall is a must. Like with the quiche, using a store-bought crust is fine, and way easier! Bake the crust according to the instructions. Let cool.
In a large bowl, combine six cups of peeled, thinly sliced apples; ¾ cup of sugar; two tablespoons of whole-wheat flour; one tablespoon of lemon juice; a dash of cinnamon; and a sprinkle each of nutmeg and salt.
Spoon the filling into the pie crust, and cover with another pie crust, pinching the two crusts together to seal the pie. Cut slits in the top for ventilation.
Bake the pie for 45 minutes at 425 degrees. Let cool. Serve with fresh whipped cream or ice-cream!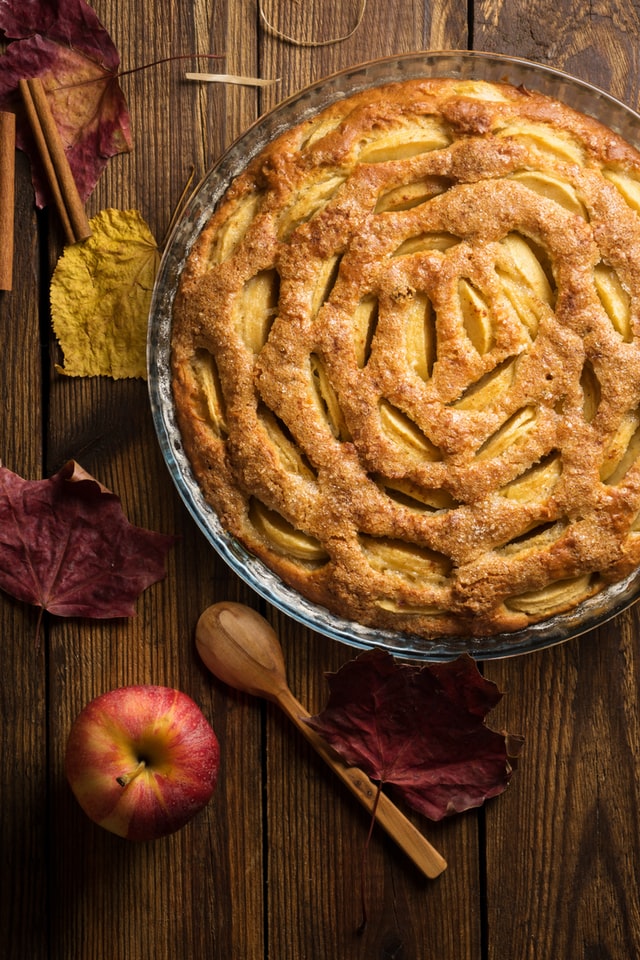 The seasons are changing, and the weather is cooling down. With fall approaching, a visit to the apple orchard, and afternoons in the kitchen, are inevitable.
Whether you're baking up an apple pie for a family get-together, or a savory sausage and apple quiche for breakfast, these baked apple recipes are just what you need for the frostier months.
XOXO

Baking
Cooking
Fall
Minneapolis
Minnesota
Twin cities