If you've always dreamed of having an entire leopard-print-inspired room or longed to showcase your invaluable collectibles out in the open, now is the time with the latest maximalism interior design trend growing in popularity. Maximalism is all about curating a personalized space, surrounding yourself with everything you love—the more outrageous and ornate, the better. 
I don't remember a specific moment when I wholeheartedly and consciously decided I would buy all my furniture from IKEA. And I'm barely exaggerating. I'm writing this article with my computer resting on an IKEA table, as I sit on my IKEA chair sipping water from an IKEA glass. The situation in the rest of my apartment doesn't fare much better. Walk into my living room, and at a glance, you might assume I purposely created an elaborate shrine to Norweigan furniture design.
But it's not just me living in a home overflowing with modest Scandanavian designed and DIY assembled furniture. I noticed at my friend Sarah's the other day she owns the same unpronounceable named IKEA coffee table. Granted, her table was the sleeker design, lacquered with a black veneer.
Gravitating towards IKEA's minimalist designs is in part for their relatively-pleasing aesthetic, but mainly for the convenience and affordable cost. Moving into my apartment, I was on a tight budget. (I only finally replaced my old college couch with one I didn't have to warn people not to sit on at a certain angle if the arm fell off.) Like many with limited cash for furnishings, IKEA's the place to go.
However, the sameness and minimalism are now being replaced with a new interior design trend called maximalism.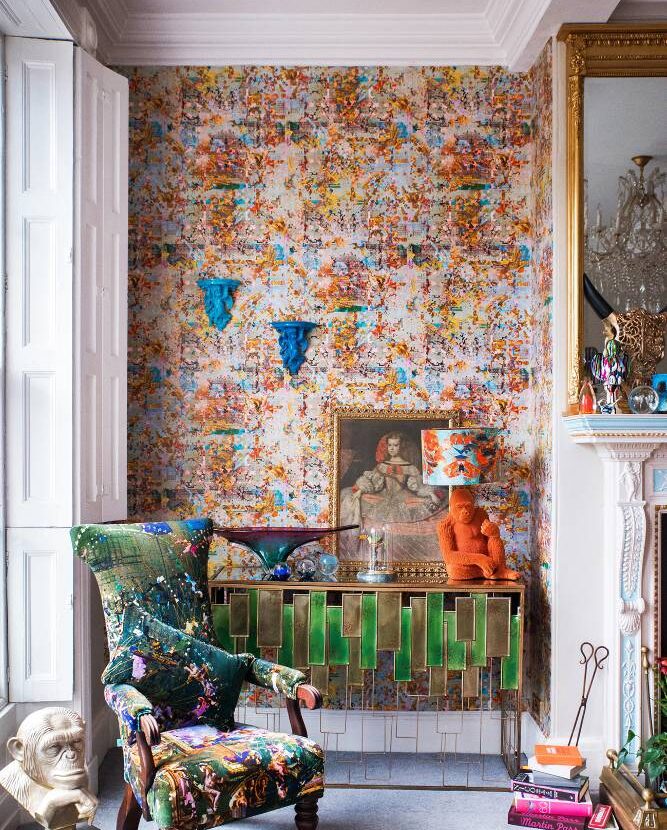 The mantra of maximalism is simple: more is more. More color, more texture, more patterns, more decor, more art, more chachkas, more furnishings. The beauty of maximalism is there are no rules. Your creativity can take over without worrying about fitting pieces into a style genre or matching with a particular era.
To transform your space into a maximalist haven, think bold patterns, ornamental decor, luxurious fabrics, mixed-matched furniture, collectibles on display, layered rugs, and brightly painted or wallpapered walls. While at first, the aesthetic may seem ostentatious or even slightly claustrophobic, at the heart of maximalism design is you — curating your taste and surrounding yourself with the pieces, colors, and decor you love.
The mantra of maximalism is simple: more is more.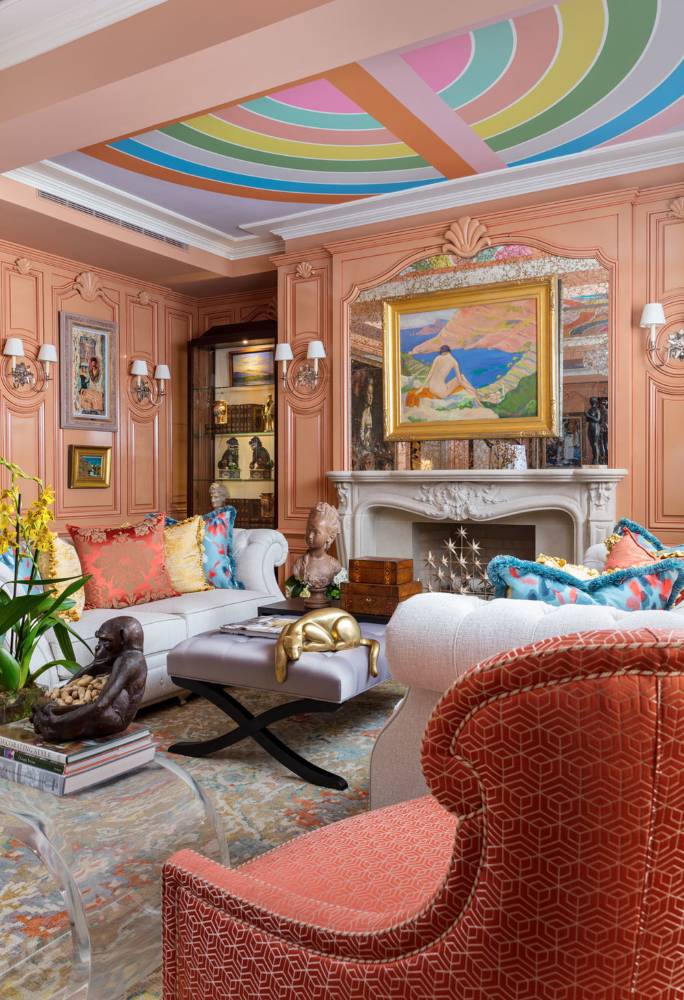 For instance, if you hate the idea of a cheetah-print sofa or jungle-themed wallpaper, you can choose a completely different aesthetic. The point of maximalism is to explore your design and expression. Love sports? Design a room inspired by your favorite team. Is gardening your fancy? Create a room blossoming with floral-patterned furniture and paintings. Sarah, who owns the same IKEA coffee table as me, loves Disney. Unintentionally a maximalist, Sarah's home proudly showcases her love for Disney with numerous collectibles lining her fireplace and Disney-inspired artwork on the walls.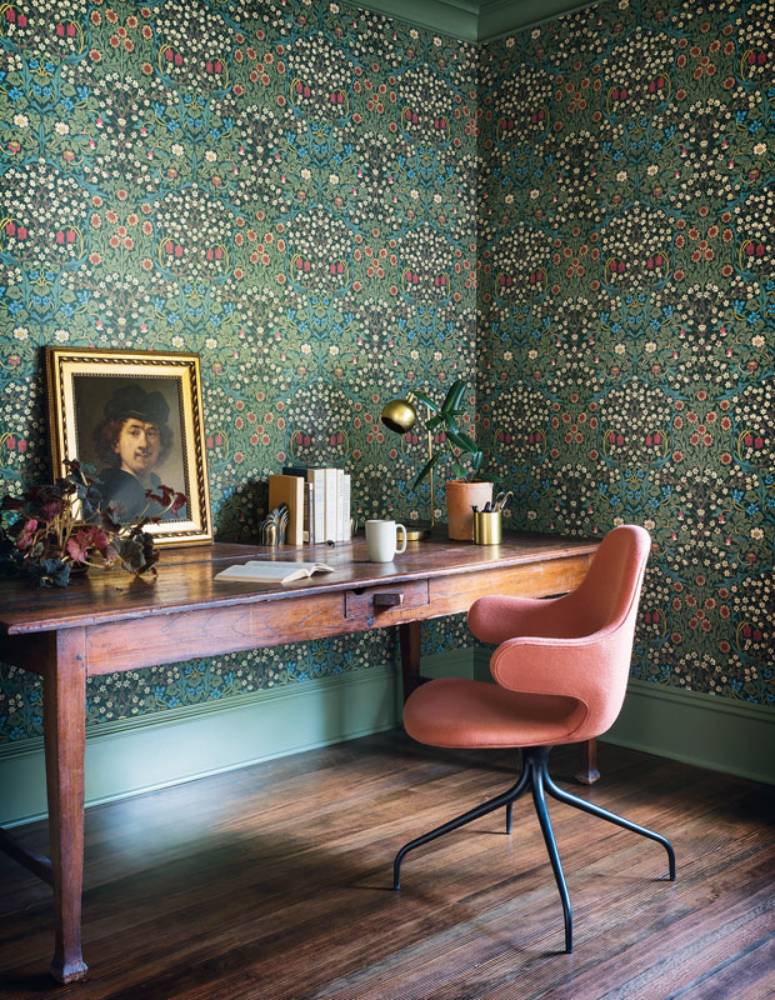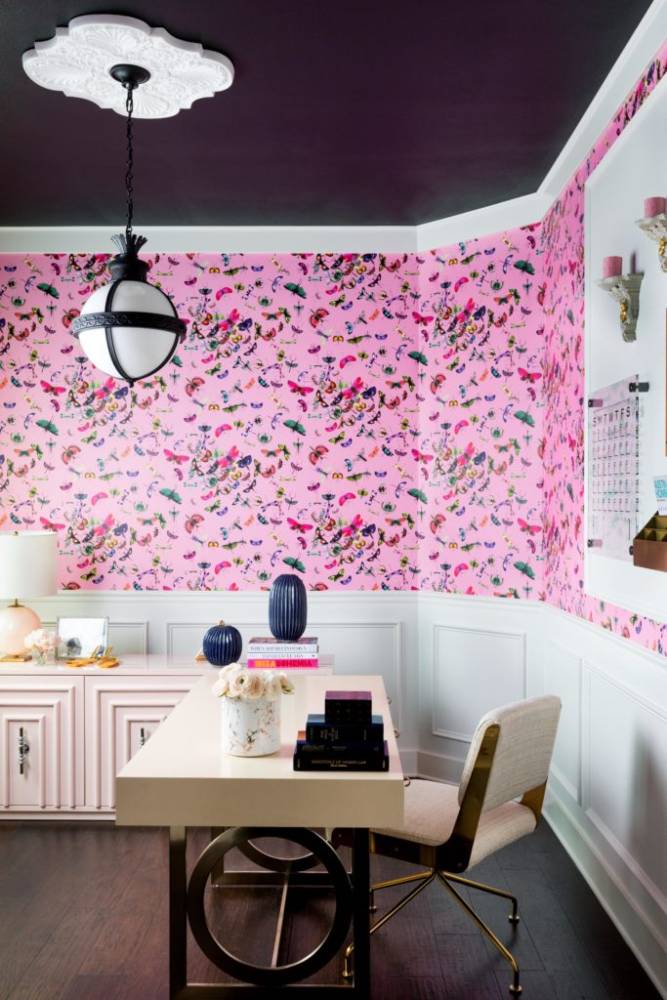 ---
Maximalist design experts recommend creating some sense of cohesion in each room through colors or patterns to prevent complete chaos and overwhelm. You want to enjoy the space, not feel unsettled or crushed by oversaturated decor.
---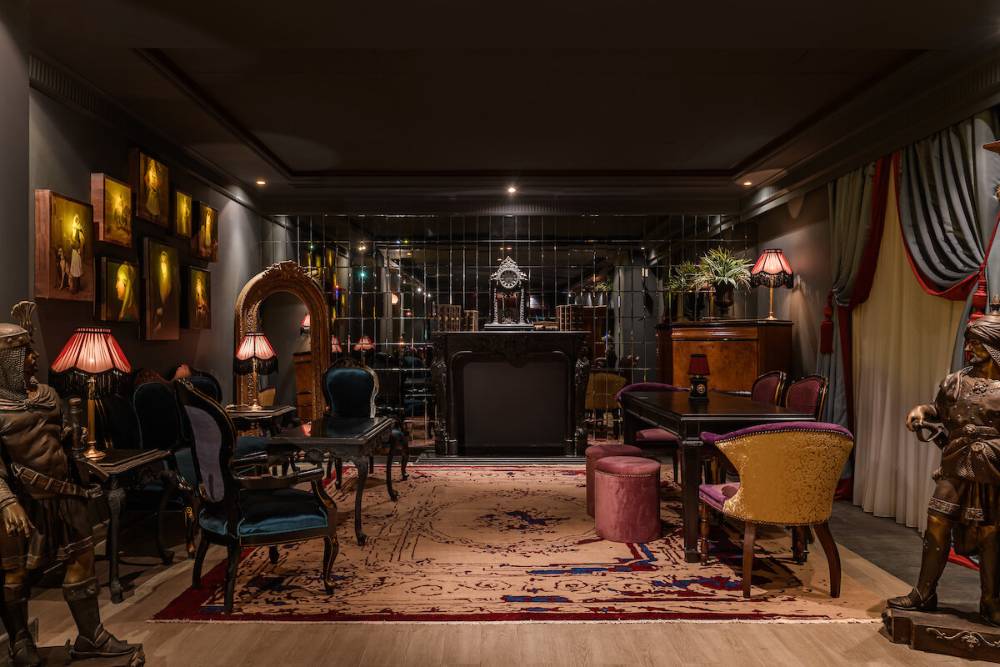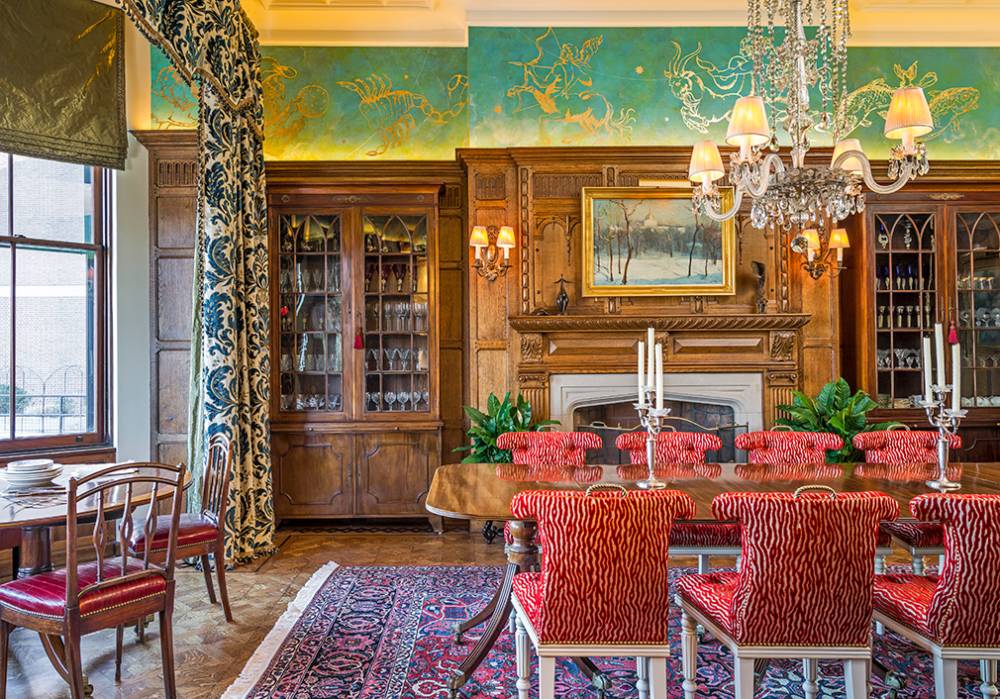 Sure, not everyone who steps into your home will fawn over your design choices. But that's the point. With maximalism, you're designing for yourself. And the maximalism trend has come to popularity at a crucial moment in time. With the majority of us confined to our homes almost 24/7 during quarantine, creating a place you love and want to spend time in is more important than ever. If I have to spend extensive amounts of time in my home, I want to be surrounded by colors, artwork, and knick-knacks that bring comfort and joy. So the next time I need a nightstand or coffee table, I'll bypass going the standard IKEA route and search for something more inspiring and a little more me.
XOXO

Design Trend
Home Decor
Interior Design
Maximalism
Minimalism