Winter hiking should be at the top of your to-do list – these frozen waterfalls are just the thing to pull you out of the winter blues.
In the dark of winter, finding the motivation to get out in the cold and do something active may be difficult. But these winter hiking excursions are just the encouragement you need to break up the humdrum of daily life.
There are numerous perks to hiking in the winter – low humidity, no bugs, fewer weeds, less traffic. The snow makes for a very quiet, peaceful adventure. Keep in mind that the activity comes with its own set of requirements. Proper clothing and footwear will make it all the more enjoyable for you. 
Once you're geared up and ready to go, check out these amazing winter waterfall hikes!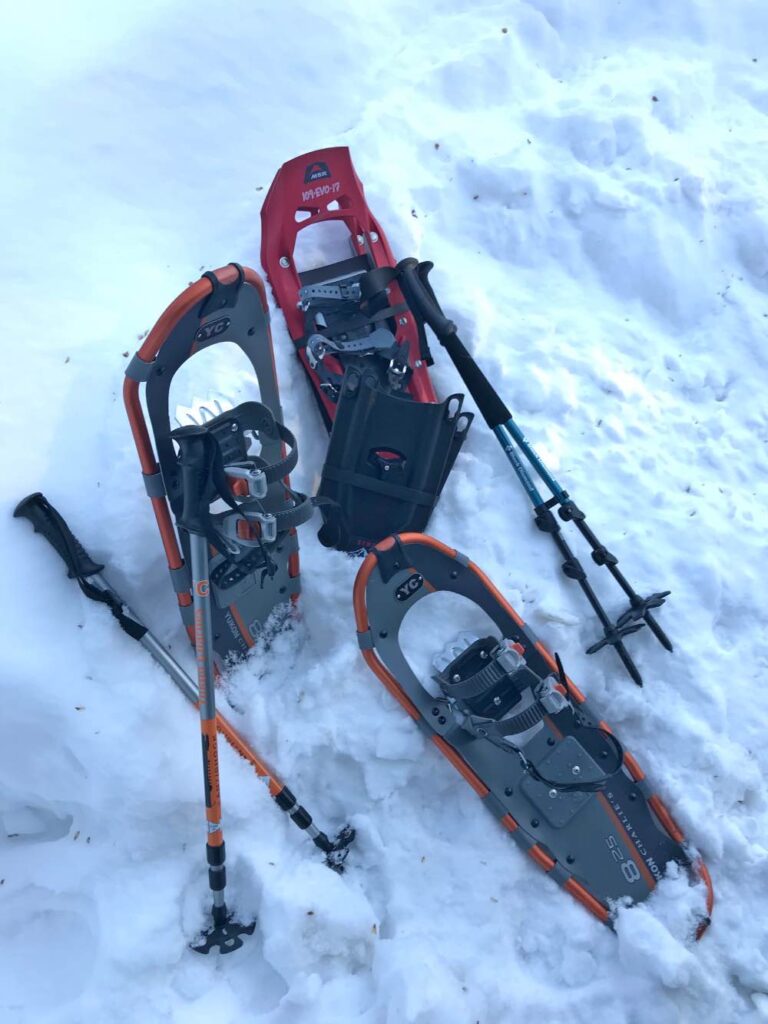 1. Gooseberry Falls
Gooseberry Falls is a longtime winter favorite with trails for travelers of all skill levels. Watch sparkling icicles intertwined with gushing water as it cascades over the falls like something out of a fairytale.
The trek from the visitor center to the Upper Falls is paved and kept groomed for accessibility in the winter.
Those looking for a longer excursion will enjoy hiking or snowshoeing Fifth Falls Trail or Gitchi Gummi Hiking Trail, both around two miles in length. Ice cleats are recommended for hikers, as the trails can be icy at times.
Gooseberry Falls State Park is located at 3206 Highway 61 East.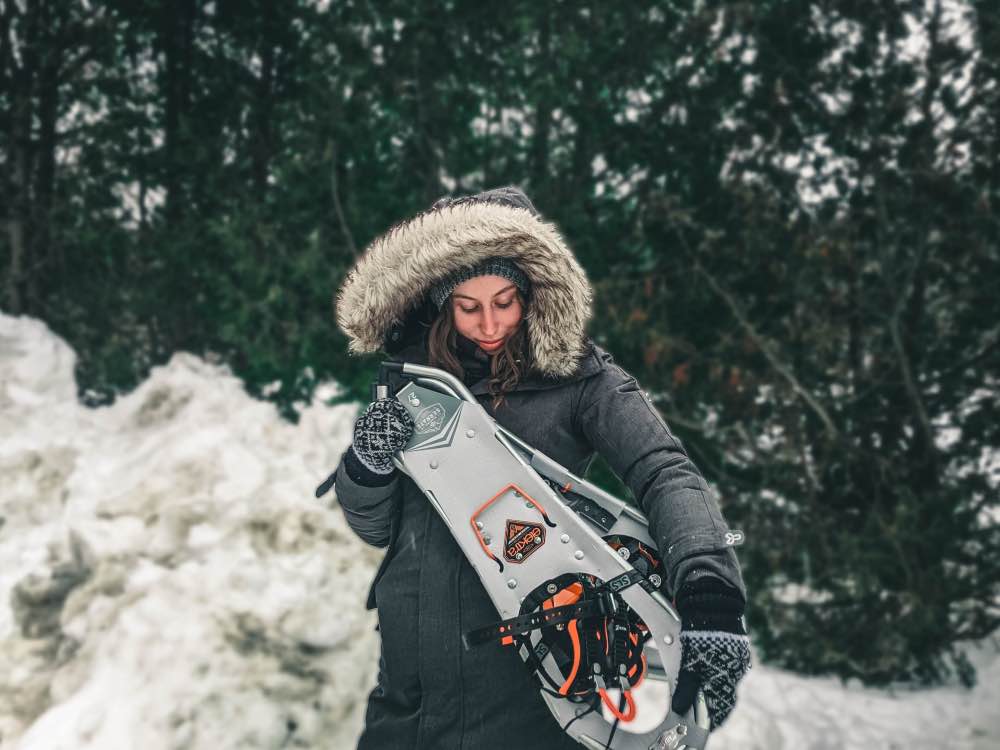 2. Cascade Falls
Another jewel on the North Shore is  Cascade River State Park. The contrast of snow against black volcanic rock and the tumbling river is a sight to behold. 
Cascade River Lower Loop is an easily managed half-mile hike boasting five small waterfalls and Cascade Falls. The experience is simply too extraordinary to miss in the winter. Miles of additional trails are open to those who venture out with snowshoes.
Cascade River State Park is located at 3481 West Highway 61.
3. Ramsey Falls
Just southwest of the Twin Cities, in the town of Redwood Falls, sits Ramsey Park, a 256-acre municipal park featuring Ramsey Falls.
Four miles of paved hiking trails wind their way along Ramsey Creek and Redwood River, offering scenic overlooks and an enchanting winter hiking experience.
Ramsey Park  is located at 99 East Oak St.
4. Winnewissa Falls
Pipestone National Monument holds a little-known secret: the beautiful Winnewissa Falls. This might seem a little out of the way, but trust me, the dramatic rock formations and stunning waterfall are worth the journey. According to the National Park Service, archeologists have found evidence of more than 3,000 years of human activity in this area.
The Circle Trail is a ¾-mile-long paved path that brings hikers along Pipestone Creek to Winnewissa Falls. Snowshoeing is allowed in the park after January 1.
Pipestone National Monument  may be found at 36 Reservation Ave.
5. High Falls
Last, but certainly not least on the list, is High Falls in Grand Portage State Park. This impressive waterfall is doubtlessly a winter favorite. With 120-feet of water plummeting into the pool below, this waterfall is a staggering sight any time of the year, but the buildup of ice and snow makes for a dramatic view that is unmatched.
High Falls on the Pigeon River is Minnesota's tallest waterfall. The one-mile roundtrip hike in is relatively easy, and the payoff is more than worth it.
Grand Portage State Park  is located at 9393 East Highway 61. 
As with any hiking adventure, be sure to pack accordingly and let someone know where you will be traveling and when you plan to return. Bring enough water and snacks for the entire adventure, as well as a first aid kit.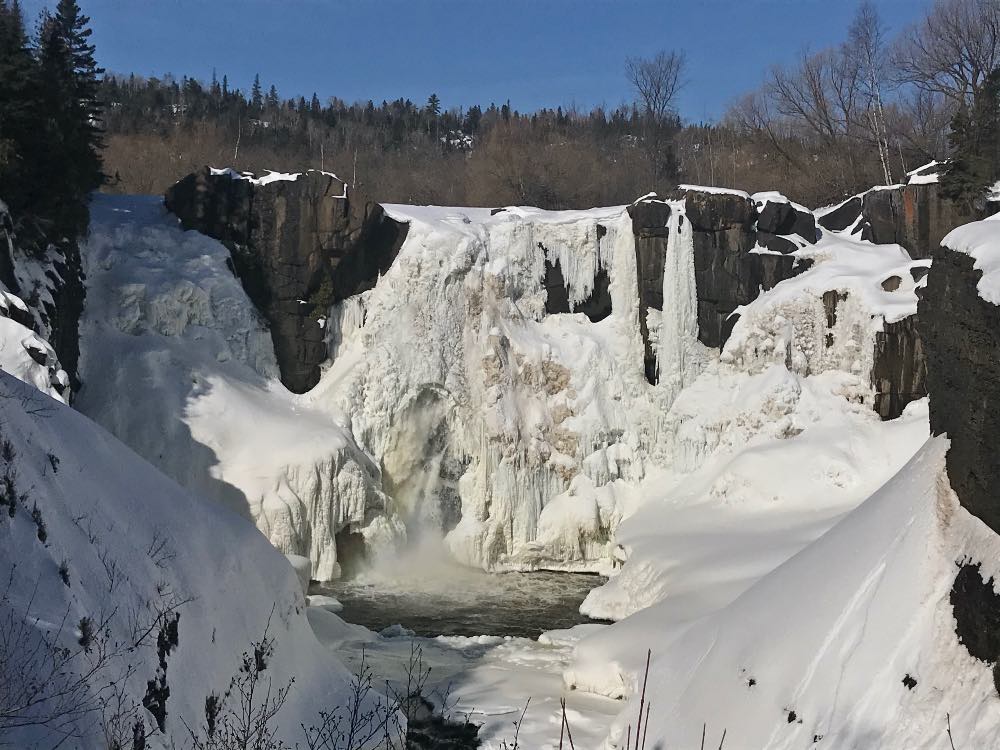 XOXO

hiking
snow
snowshoes
waterfalls
Women