From mugs of warm apple pie punch topped with whipped cream to wine glasses filled to the brim with cinnamon orange "sangria", these non-alcoholic holiday drinks are just as good as the booze-filled versions. Don't believe me? Check out each of these holiday mocktail recipes and see for yourself how festive and satisfying they are. No one will feel left out of the party this year!
1. Classic Eggnog
Eggs and cream combined with honey, vanilla, and spices make this homemade eggnog the perfect fire-side drink or holiday dessert.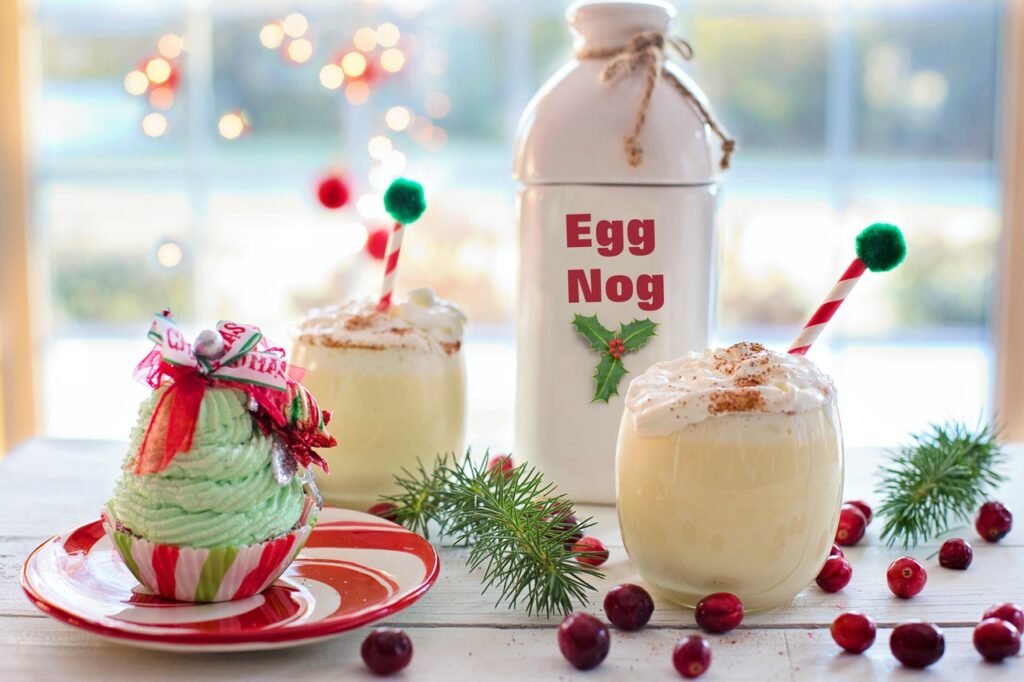 Start by adding 3 cups of your choice of milk, 3 cups of half and half, 8 egg yolks, 1 cup of organic honey, 1 ½ teaspoons ground nutmeg, and ¾ teaspoon ground cinnamon to blender and blend the ingredients until they reach a smooth consistency.
Pour the mixture into a saucepan.
Add 1 ½ tablespoons of whole cloves to the saucepan.
Cook the eggnog over medium heat 10 minutes. Do not let the eggnog simmer or boil; you just want to heat up the mixture so it becomes thick and frothy.
Once the eggnog has thickened, remove it from the heat and stir in 1 ½ teaspoons of vanilla extract.
Strain out the cloves.
Pour the eggnog into an airtight container and cool it in the refrigerator for at least six hours.
Serve it with a sprinkle of cinnamon. Makes 6 servings.
2. Cider and Thyme Tonic
Want a mocktail that's a little less elaborate? This cider and thyme tonic is the perfect option for those who prefer drinks that are less sweet and not too complex.
Start by making the thyme simple syrup. Combine 3/4 cup each of sugar and water with 4 sprigs of fresh thyme in a saucepan over low heat. Heat the syrup until all of the sugar has dissolved, then continue to simmer it for an additional 5 minutes. Remove from the heat, remove the thyme sprigs, and set aside to cool completely.
Add 2 1/4 cups of apple cider and 3 cup each of lemon juice and the thyme simple syrup to a pitcher. Mix until combined.
Fill 6 glasses halfway with ice.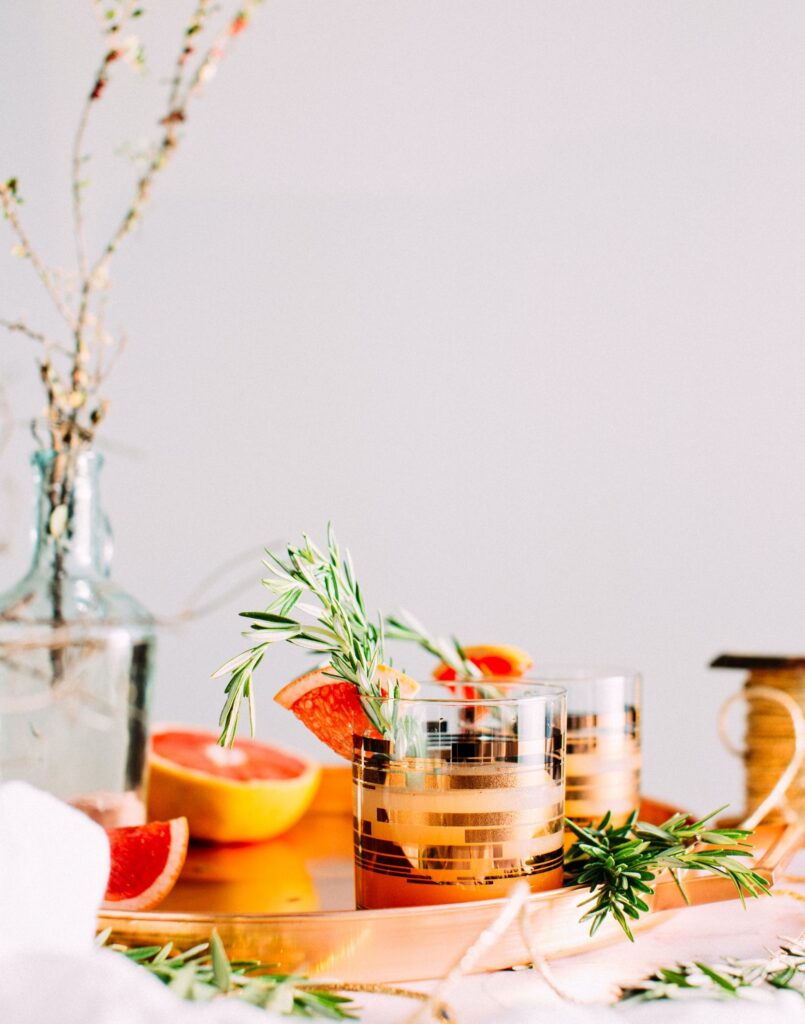 Divide the cider mixture between the 6 glasses, top each one with tonic water, and garnish with a sprig of thyme.
3. Cinnamon Orange Sangria
This booze-free sangria combines the flavors of apples, cranberries, oranges, and lemons resulting in a delicious and festive drink without the hangover.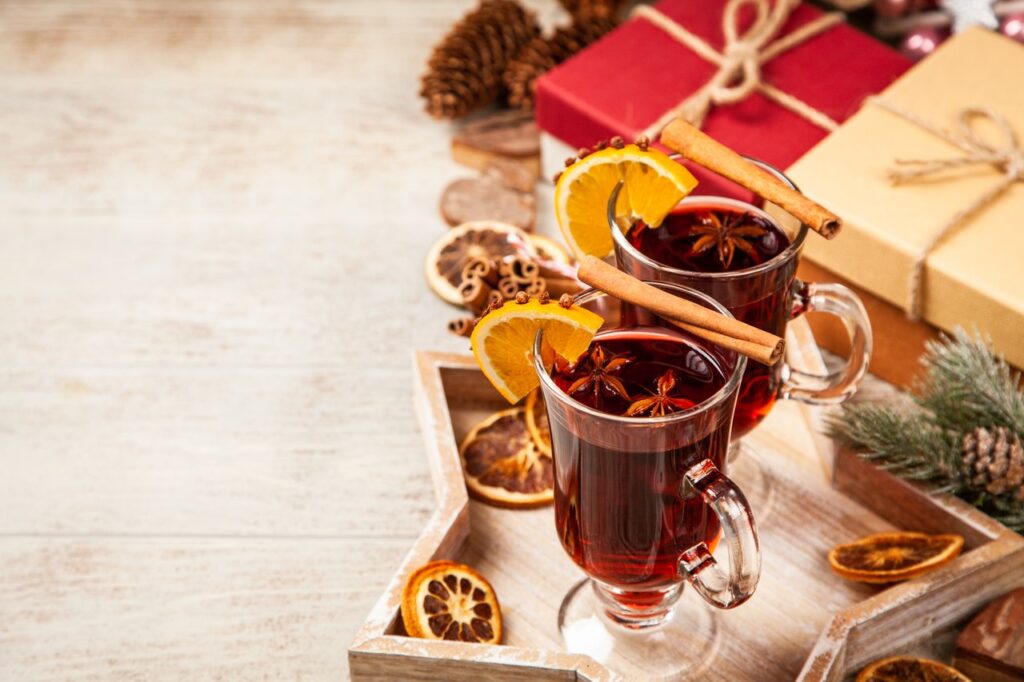 Add 1 peeled and thinly sliced apple, the juice of 1 orange and 1 lemon, 1 sectioned orange, ¾ cup of thawed cranberry-grape juice concentrate, and a sprinkle of cinnamon to a pitcher.
Let the fruit mixture sit in the refrigerator for 3 hours. This allows the flavors to combine.
Right before serving, add 3 cups of seltzer water to the pitcher, stirring until it is well-combined with the fruit mixture.
Serve the sangria in wine glasses or tumblers filled with ice and garnish with an orange wedge and a cinnamon stick. Makes 4 servings.
4. Cran-Apple Cider
This holiday mocktail brings together two of the most popular holiday fruits: cranberries and apples. Add a little rosemary and you have a delightful and super simple non-alcoholic beverage everyone will love.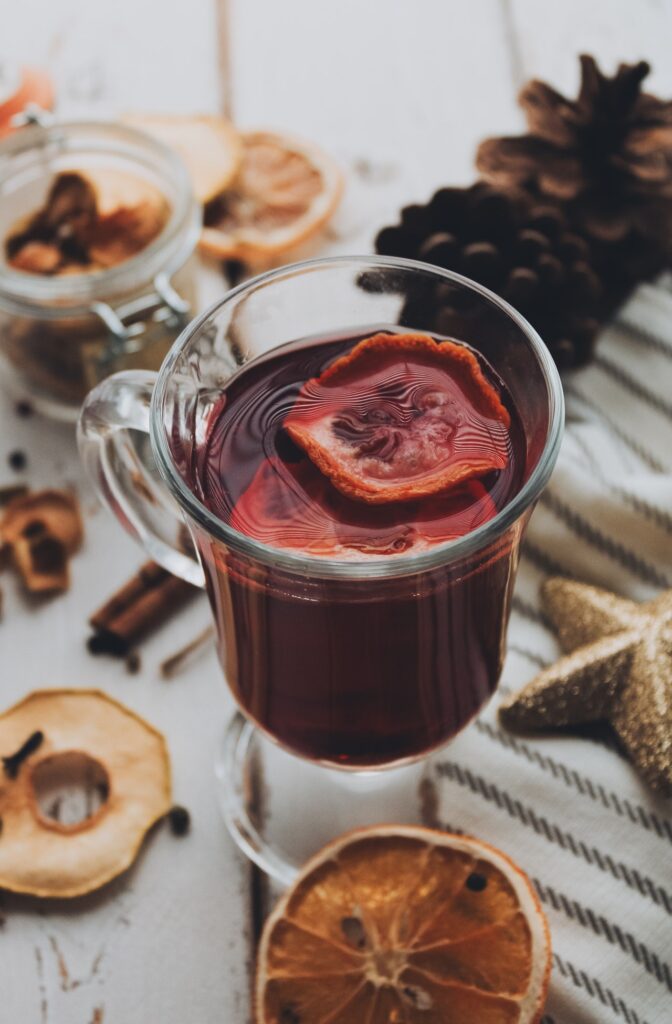 Start by rimming 4 glasses with sugar.
In a pitcher, combine 1 1/3 cups each of apple cider, cranberry juice, and ginger ale.
Divide the mixture between the 4 sugar-rimmed glasses.
Drop a few frozen cranberries into each glass.
Garnish with a thinly-sliced apple wedge and a fresh sprig of rosemary.
5. Hot Apple Pie Punch
What better way to celebrate cold-weather holidays than with a mocktail that's served hot. This buttery and sweet hot apple pie punch should be served immediately for the best results.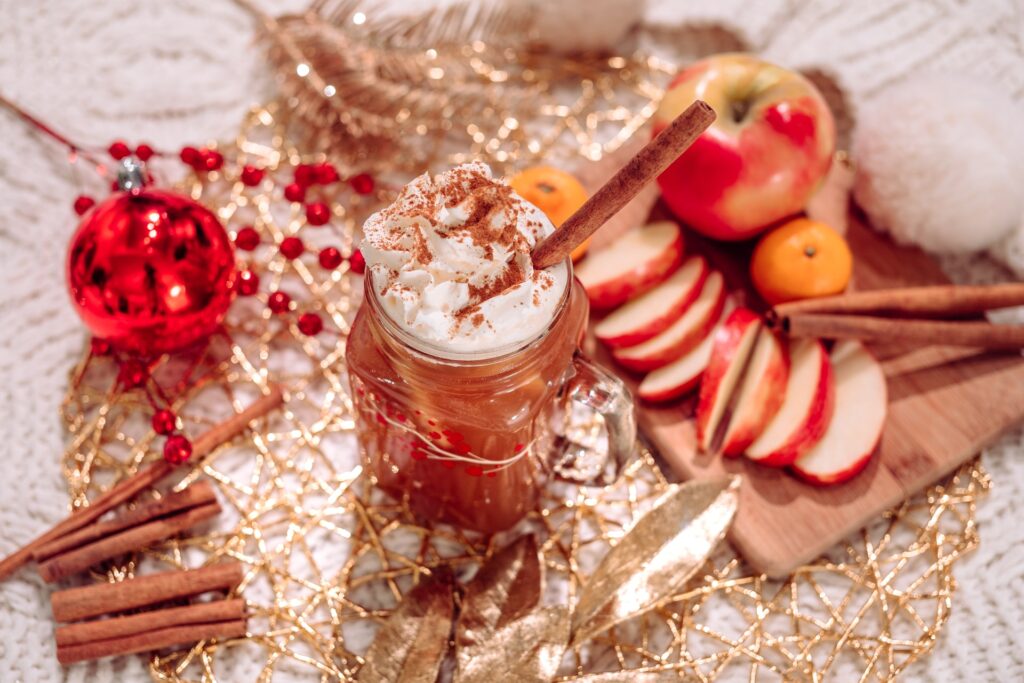 Combine 1 stick of softened unsalted butter, 2/3 cup of light brown sugar, ½ teaspoon of cinnamon, ¼ teaspoon of nutmeg, and a pinch of ground cloves in a bowl. Mix until you have a smooth, spiced butter. Set aside.
Heat 6 cups of apple cider in a saucepan over medium-low heat.
While the cider is heating, run a lemon wedge along the rim of 6 mugs then dip the rims in a cinnamon and sugar mixture.
Drop 1 tablespoon of the spiced butter into each mug.
Pour the hot apple cider into each mug, over the butter so it starts to melt, and whisk until it's blended.
Top each mug of hot punch with whipped cream and a drizzle of caramel.
6. Pomegranate Spritzer
The beauty of this drink is it can be enjoyed at any time of day. The soda water paired with apple cider and pomegranate juice make it appropriate to be served with brunch or dinner.
Combine 2 cups of apple cider, ½ cup of pomegranate juice, and 1 ¼ cups of soda water in a pitcher. Stir until combined.
Fill 4 tall glasses with 2 tablespoons each of pomegranate seeds.
Divide the spritzer between the 4 glasses.
Next, cut a lime into 4 wedges and squeeze 1 wedge of lime juice into each glass, dropping the wedge in at the end.
Garnish with an additional lime wedge and enjoy!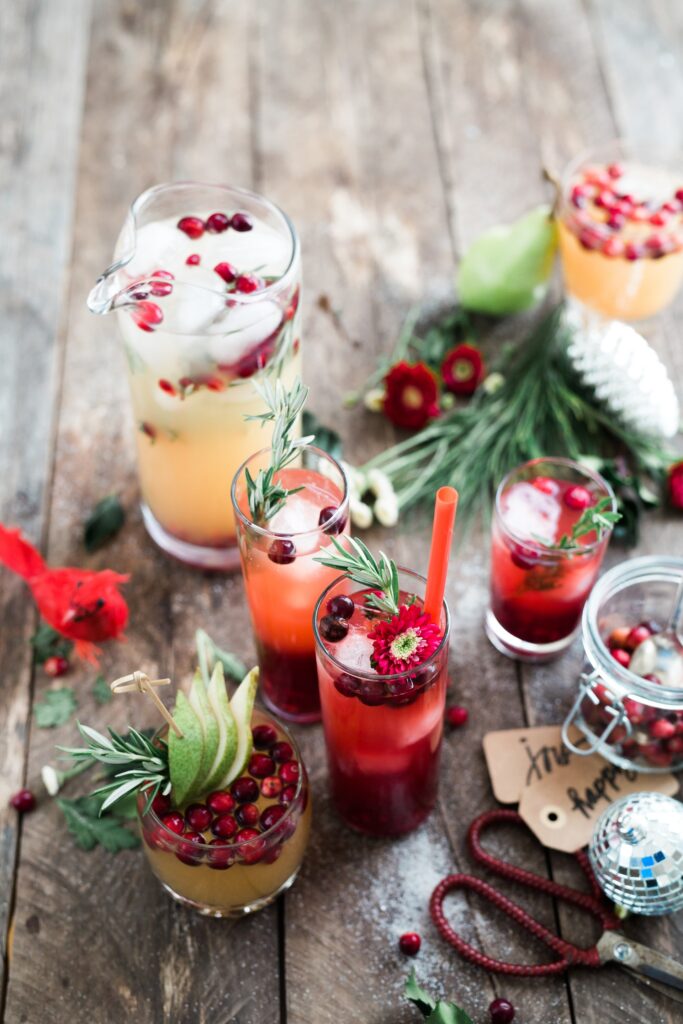 Skip the hangover this holiday season and mix up one of these festive mocktails instead. From sparkling pomegranate spritzers to classic eggnog without the booze, everyone will enjoy these festive beverages. Cheers!
XOXO

christmas
Cooking
drinks
holidays
Minneapolis
Minnesota
mocktails
Twin cities